Next week, I'm off to my first blogging conference. I'm excited! And nervous. And excited! At least my master packing list will get me there in one piece.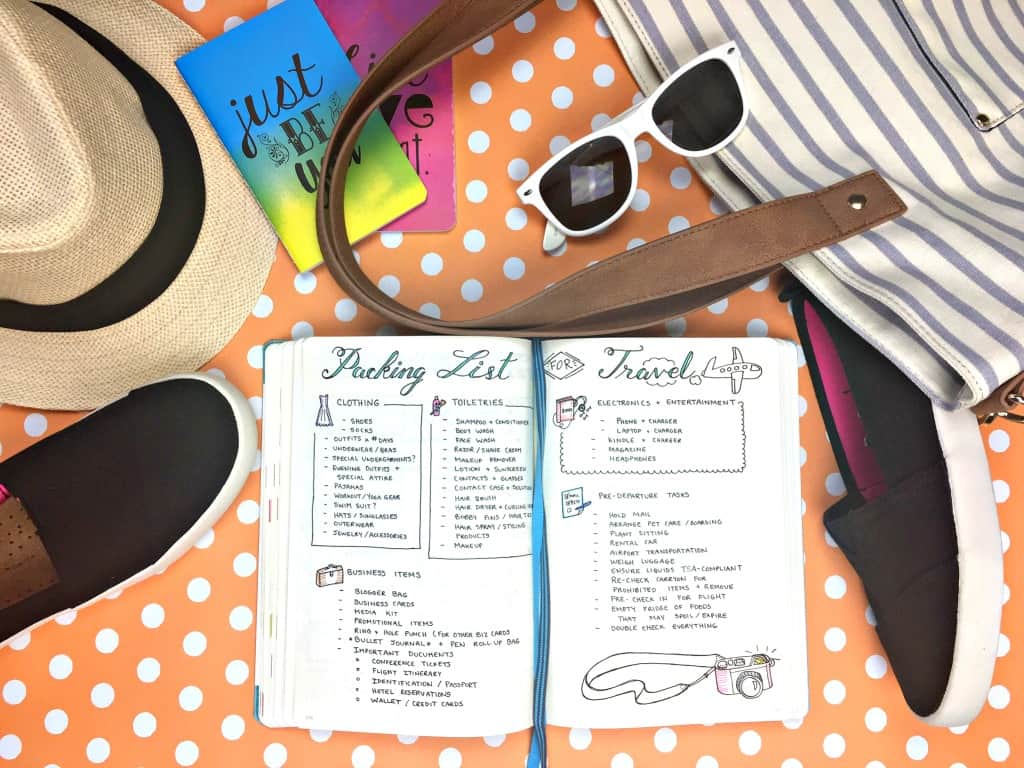 | Master Packing List to De-Stress Your Travel Routine |
Time to gear up for summer travel! I'm starting mine early this year by heading to Snap! Conference in Salt Lake City to grab some blogging knowledge. This will be my first-ever blogging conference. I'm equal parts excited and nervous, but at least I know my packing is under control.
As I was getting my bags ready, I realized this is the perfect opportunity to give you a peek at how I plan for a big trip. At the risk of tooting my own horn, I have to say, I'm a great traveler. If that sounds like I'm bragging, remember that I have a terrible memory, no meal-planning skills, and questionable tastes in home decor. Hey, you win some, you lose some!
So, traveling is my jam. Between my 7 years on active duty, my love of travel, and my frequent moves, I've packed more than a few bags in my lifetime.
Why Keep a Master Packing List?
Whether you keep it on your computer, in Evernote, or in your journal/planner, always have a packing list on standby. I used to keep mine on my computer, but I've since moved it to my bullet journal. This is one of the few collections I've copied over by hand into each new journal.
You won't forget things: You'll get to your destination like, "Oh, this old thing? I threw it in last minute." Except you didn't throw it in last minute. You carefully planned everything and therefore look smashing. That's the power of planning!
You're ready on a moment's notice: As much as we love planning everything, sometimes life sneaks up on us. You might have to fly to a funeral at a moment's notice. Or your sweetheart whisks you away to Vienna for the weekend (*hint, hint, Mr. Page Flutter). Either way, you can flip to your master packing list and toss things in a suitcase. As long as your list is accurate, you won't miss a beat!
Pack the right things: I find having a master list forces me to think through the contingencies of a trip. Outerwear is one I would overlook every time. I can't tell you how many mornings I leave the house without a jacket. The weather in my garage is the weather in the world, folks. But, when I see "outerwear" pop up on my packing list, I remember to check the weather for my destination and discover that I should pack an umbrella. Look at that, the system works!
Can save you money (cha ching!): We all worry about forgetting things, but overpacking can be just as troublesome. If you pack for every contingency, you might get slammed with extra baggage fees. If you're driving, the extra weight can lower your gas mileage. Either way, your packing list can help you determine what to pack and what to leave behind (*Rule of thumb: "Leave the gun, take the cannoli"). <—If you can name that movie reference, my husband might leave me for you. 😉
My Master Packing List
Alrighty, everyone! Here it is. Your master packing list may differ slightly from mine, but this is a great place to start. My whole list is in the body of this post, but I'll also hang the printable spread in the Vault for those of you who subscribe to my newsletter.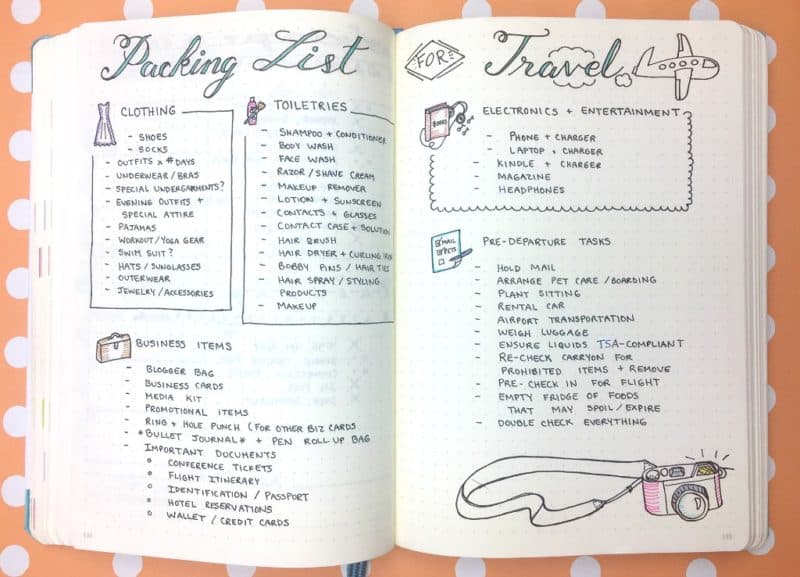 Clothing
Shoes + socks
Outfits for each day
Evening outfits, as needed
Underwear/bras
Special undergarments (Momma needs her Spanx)
Special attire (business dress code, party attire, etc.)
Pajamas
Workout + yoga gear
Swim suit?
Hats + sunglasses
Outerwear/umbrella
Jewelry + accessories.
Toiletries
Shampoo + conditioner
Body wash
Face wash
Razor/ shave cream
Makeup remover
Lotion + sunscreen
Contacts + glasses
Contact case + solution
Hair brush
Hair dryer + curling Iron
Bobby Pins + hair ties
Hair spray/ styling products
Makeup
Toothbrush + toothpaste
Electronics + Entertainment:
Phone + charger
Laptop/tablet + charger
Kindle + charger
Magazine (because analogue is awesome, yo!)
Pre-Departure Tasks: These tasks aren't strictly packing related, but they're important when preparing for trip. Coming home to a stinky fridge is the pits, y'all.
Hold mail
Arrange pet care/boarding
Plant sitting
Rental car
Airport transportation
Weigh luggage
Ensure liquids TSA-compliant
Re-check carryon for prohibited items + remove
Pre-check in for flight
Empty fridge of foods that will spoil or expire
DOUBLE CHECK EVERYTHING!
Traveling on Business
If you're traveling on business, you may feel added pressure to your travels.  Snap! Conference isn't my first business rodeo, but it is my very first blogging conference. So, I want to be ready. I dug around for advice from my best blogger friends. Wow, did they ever deliver!
Since I know some of you have your own blogs, I wanted to share everything I've learned so far. By the way, if you want an inside peek at what happens at a blogging conference, I'll share updates on my Instagram and Facebook pages.
Even if you're not in the blogging business, the principles of networking hold true. Any professional conference is a chance for you to showcase your skills, so be prepared.

Business Items
Business cards: I get my cards from Moo.com. The quality is great and I love how easy their website is to use. I can put my information on one side and showcase some of my blog photos on the other. Although I chose to keep all my cards the same, Moo will let you pick up to 50 different back images for your cards. It would be a great conversation piece to let someone pick their favorite image.
Media kit: I maintain a 2-page media kit to give brands information about my blog. If you're curious what that looks like, you can see my front page here. The original template for mine came from Hip Media Kits.
Promotional items: I ordered these mini journal to give out as promotional items.  Each blogger I meet will get the tools to start her very on journal. I also added my blog logo to the back (ordered from Sticker Mule).
Ring + Hole punch (for other business cards): I was a little worried about what to do with other bloggers' cards when I get them. After all, part of the reason you go to a business conference is to network with others. So, I did a little asking around, and found this cool technique: Use a simple hold punch to store business cards on a book ring. I already had them around the house, but if you don't, they're very inexpensive. I'm sure I'll give some business cards permanent homes in my Bullet Journal, but this gives me a chance to sort through them when I get home.
SUPER IMPORTANT! ——> My Bullet Journal and Staedtler fineliner roll-up bag. Of course, I'll take notes throughout the conference. What better place than my journal?
Conference tickets or reservations
Digital copies of presentations/backups: As applicable. Be ready to do everything from notecards if needed. Analogue wins, baby!
Blogger bag: I'm carrying my business cards, Bullet Journal, and promotional items in my very cute tote bag that I got at Target. It doesn't really matter what I carry my stuff in, but I feel confident with this bag. Isn't that half the battle when it comes to business deals? You can see the bag in my first image of this post, but here's a better view. Cute, no? By the way, Target isn't paying me for this post (but even if they were, I would always tell you my honest opinion). I just really love this bag and wanted to show it off. I hardly ever buy new accessories for myself!

Things to Keep in Mind
Happy traveling is all about removing the stress. My 3 biggest tips are:
Pack in an organized way: You've got this one covered with your handy master packing list!
Visualize your trip from start to finish: Take some time before packing to visualize your trip–Leaving the house, driving to the airport (or mapping out your road trip), going through security, sitting on the plane, your luggage getting lost (always plan for this), and arriving at your destination. Then walk through the process in reverse so you can plan ahead for the trip home.
Know the rules (TSA, customs, etc.): Don't be that person who has $150 worth of snow globes in their carryon bag then makes a huge fuss at security about not being allowed to bring the liquid through. The rules are all on the TSA website. Read up ahead of time. Wear shoes that slip off easily, and have your bag packed in such a way that you can remove electronics and liquids easily.
I hope that helps you prepare for your summer travels. Now, I have to finish getting ready for Snap, but I'll check in with you while I'm there.
What are some of your must-have items when you travel for business? Comment below to share your tips for packing like a pro!
Brainstorm with me!
Subscribe to my newsletter for Page Flutter updates, posts, and announcements,
and FREE access to resources in the Vault!
Don't worry, I only deliver the good stuff. No spam.
Facebook // Twitter// Instagram // Pinterest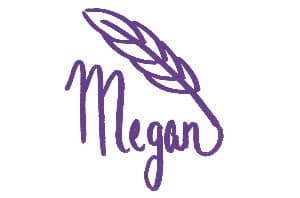 SaveSaveSaveSave