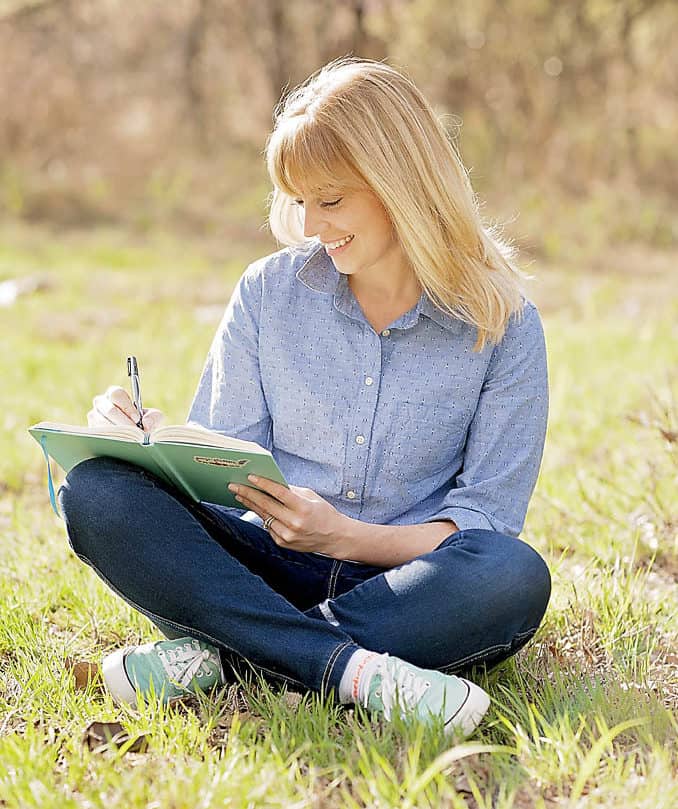 Hey, there! I'm Megan, the creator of Page Flutter. I get my kicks reading, writing, journaling, and being generally creative. It wasn't always this way, though.
I earned an Air Force commission in 2005 from the Colorado State University, and spent about seven years flying around for a living. Pretty technical, actually. The military is not known for fostering a "creative" approach to procedures.
For a while, it was a dream job. I made a decent living, worked with some of the best people in the world, flew in airplanes most people will never even touch, and met my incredible husband. Shortly after our first child was born, we discovered that my deployment schedule was incompatible with the way we wanted to raise our family.
I went back to school for my master's in creative writing, and dedicated myself to writing from home.  Getting back in touch with the right side of my brain wasn't easy, but I've found that creativity infused my life with vibrancy, joy, and excitement. I've learned to train my inspiration like a muscle, exercising it through other creative endeavors that I'll share with you. I hope Page Flutter can be a place for you to find inspiration by tapping into your creative centers.
It's been a wild journey getting here, but this is just the beginning…