Vinyl decals and stickers are one of the easiest ways to put your mark on a new notebook. Add some personality to your Bullet Journal with these little Etsy treasures.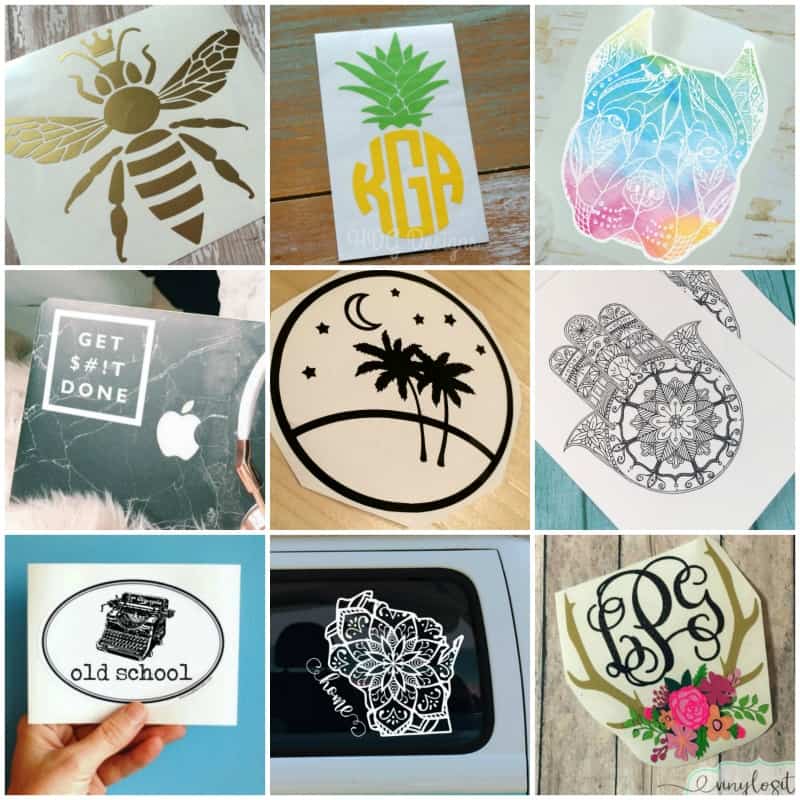 |10+ Stunning Decals to Jazz Up Your Journal Cover|
It's happened to most of us at some point. You're going about your errands when you see "it: The perfect journal.
It's just sitting there, beckoning you in with its lovely cover. It's stunning, otherworldly, a flawless reflection of your personality and tastes. Finally, you've found your journal soulmate. You approach the shelf with shaking hands, reach toward the book (which emits a spiritual glow, of course), and pick it up.
You open the cover and…Eeeewwww! You call that paper? The quality is so….and the ruling is so…I can't find the words. This is an insult! A crime! I can't use this thing.
That's the dilemma, my friend. Pretty cover, bad paper. Boring cover, awesome paper. What's a Bullet Journalist to do? Fortunately, I have an easy solution. You can paint your cover, sketch with Sharpie markers (only for the brave), or cover it with decorative paper.
Or if you're simple, like me, use vinyl decals or stickers. They're inexpensive, effortless, and they range from elegant to bold. To make your life easier, I've gathered some of the very best decals and stickers Etsy has to offer.
They're affordable enough you can order few at a time, then swap them out when you need a change.
For my favorite high quality notebooks for Bullet Journaling, see >>THIS POST<<.
1. Flowers and Monograms
Nothing says "You" like your initials. I love the bright floral antlers in this design by VinylosityCo.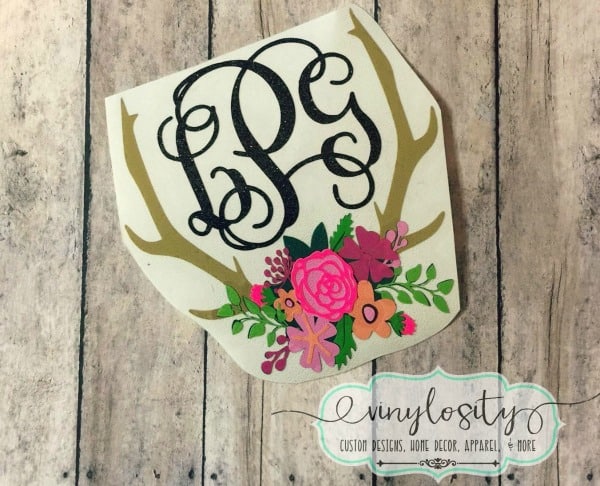 2. Monogrammed Pineapple
"Be like a pineapple: Stand tall, wear a crown, and be sweet on the inside." HDGdesigns will add your initials to this pineapple.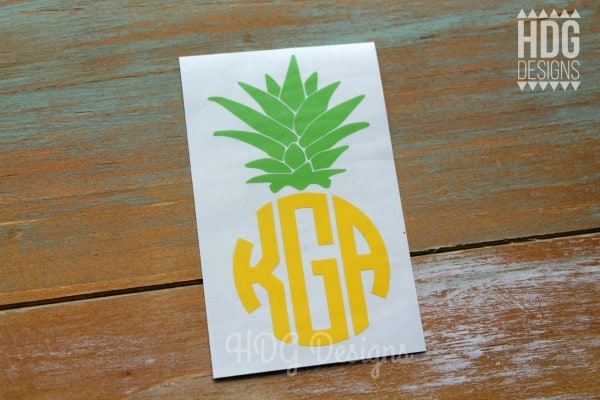 3. For the Wanderers
The wanderers of the world are perhaps the wisest of us all. Let your journal lead the way with this vinyl sticker design by StickersbyStephanie.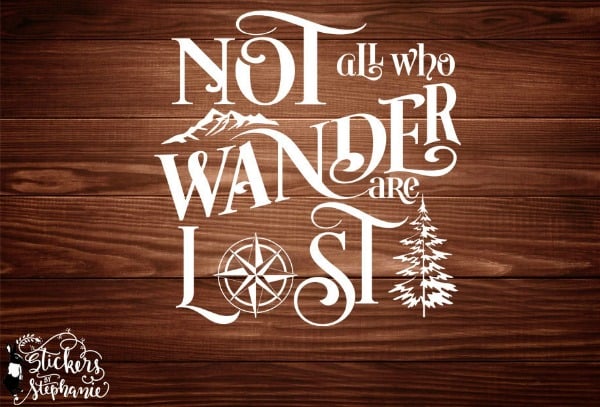 4. For the Hustlers
Hustlers know business means business. They don't have any time to waste and love to get things done. Add this decal by RRCountryCreations to your journal cover for your daily motivational kick.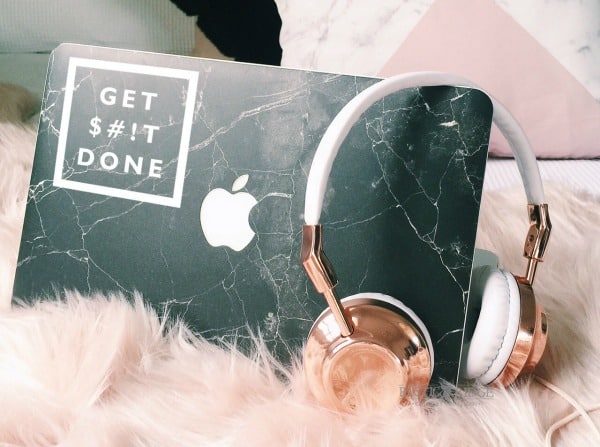 5. For Animal Lovers
When I saw this rainbow pup in KMvinyl's shop, I couldn't say no to that face! He comes in a couple of sizes so you can pick the right one for your journal. By the way, KMvinyl has an enormous selection, and they're one of my favorite decal shops around.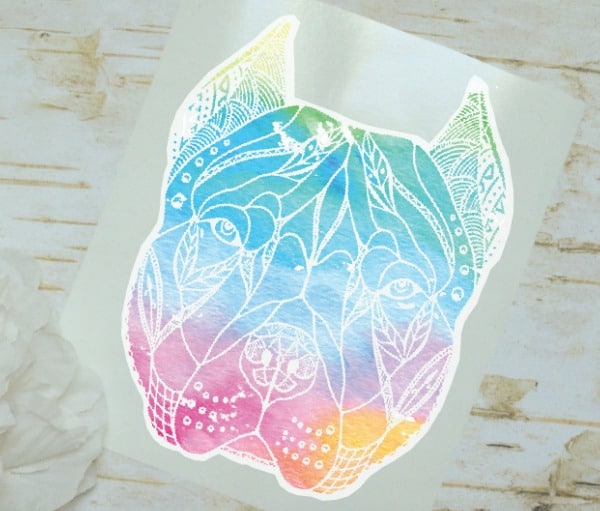 6. Mountains and Sea
This little seaside decal is by LunaSavita. Their designs have a laid back style that doesn't feel forced. If the beach isn't for you, check out their mountain design.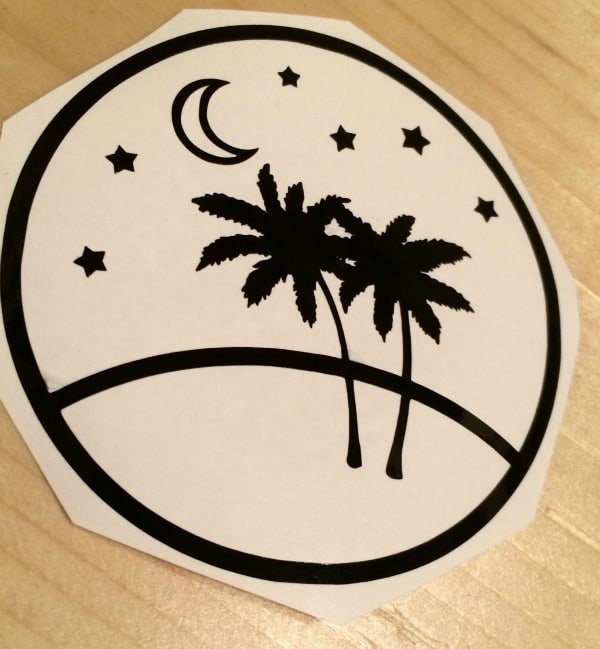 7. Perfect for Coloring
This Hamsa from BohoBerryPaperie isn't vinyl. It's high quality matte sticker paper you can color in your favorite palette.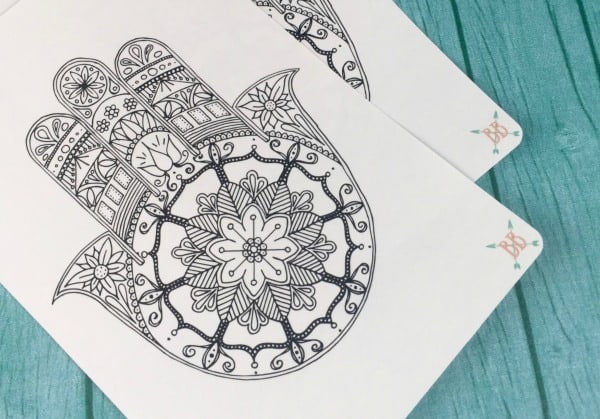 8.For the Analogue Warrior
I added this little sticker from BookFiend to the list just for my writer friends. Keeping a paper journal is about as analogue as it gets, but I also have a *slight* typewriter obsession. Those of you who do my 6-word story challenge get it.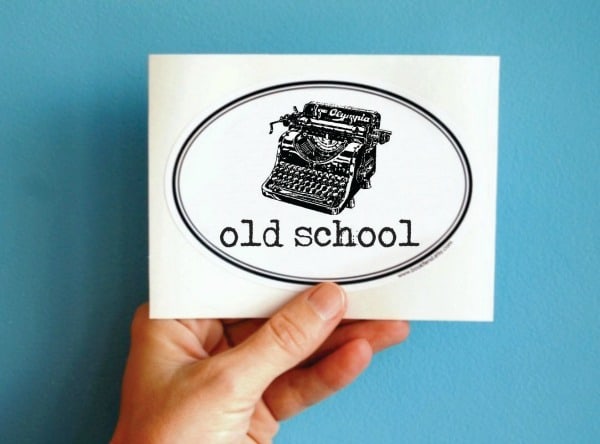 9. Home State Mandalas
I instantly fell in love with these mandala-inspired state decals by BrokeGirlGraphics. Our Air Force family moves a lot, but my heart still wants to pull me home. I love my Colorado mountains, but people always wonder why I have a rectangle sticker, so I chose this Wisconsin mandala for my husband, instead. So, so pretty.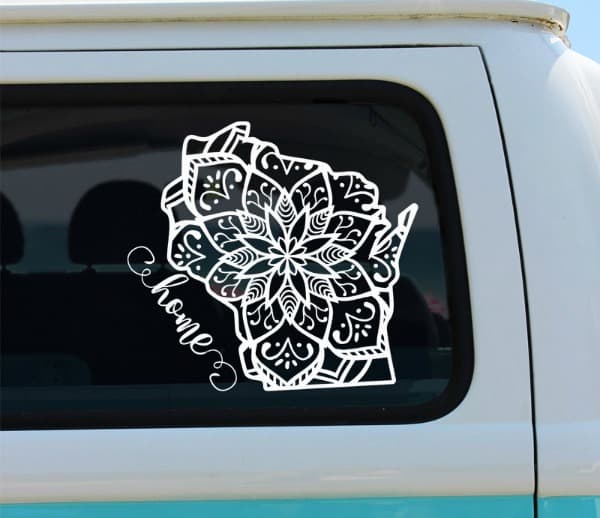 10. Lunar Cycles
I don't know if you guys have noticed, but the moon is trending right now. It's been hanging up there for about 4 billion years, but word is finally getting around that it's cool. Really, though, I find moon phases fascinating. This decal was too cool to ignore. By GoldCoastDecals.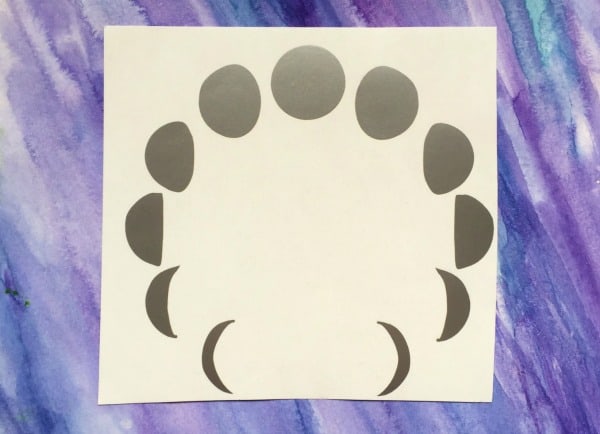 11. For the Busy Bee
You know who you are, Queen Bees! MMVinylCreations made this decal for those of you buzzing from one place so fast people wonder if there are 10 of you. I would love to see this golden bee on a berry pink Leuchtturm1917!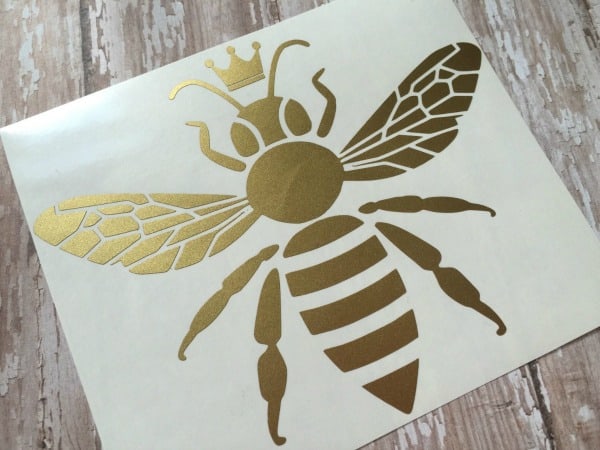 The greatest thing about Etsy is that most merchants let you customize the color, size, or design. As a community, Bullet Journalists know there's no such thing as one-size-fits-all. Not for planning, and certainly not for personal style.
If the options on this list didn't strike your fancy, a quick Etsy search is bound to deliver your perfect cover art.
*Pro tip: You can cut your own vinyl decals with a Silhouette cutting machine. Check out Dawn Nicole Designs for free SVG cut files, or head over to this Etsy shop to buy cut files you can use for commercial projects.
How do you make a journal your own? Comment below with your favorite ways to decorate, or share a great Etsy shop.
Brainstorm with me!
Subscribe to my newsletter for Page Flutter updates, posts, and announcements,
and FREE access to resources in the Vault!
Don't worry, I only deliver the good stuff. No spam.
Facebook // Twitter// Instagram // Pinterest