Torrie of Fox + Hazel  is like the Art Fairy…When she visit Page Flutter, she bestows us with artistic gifts! Grab these free printable inspirational quotes to get you revved up for the new school year!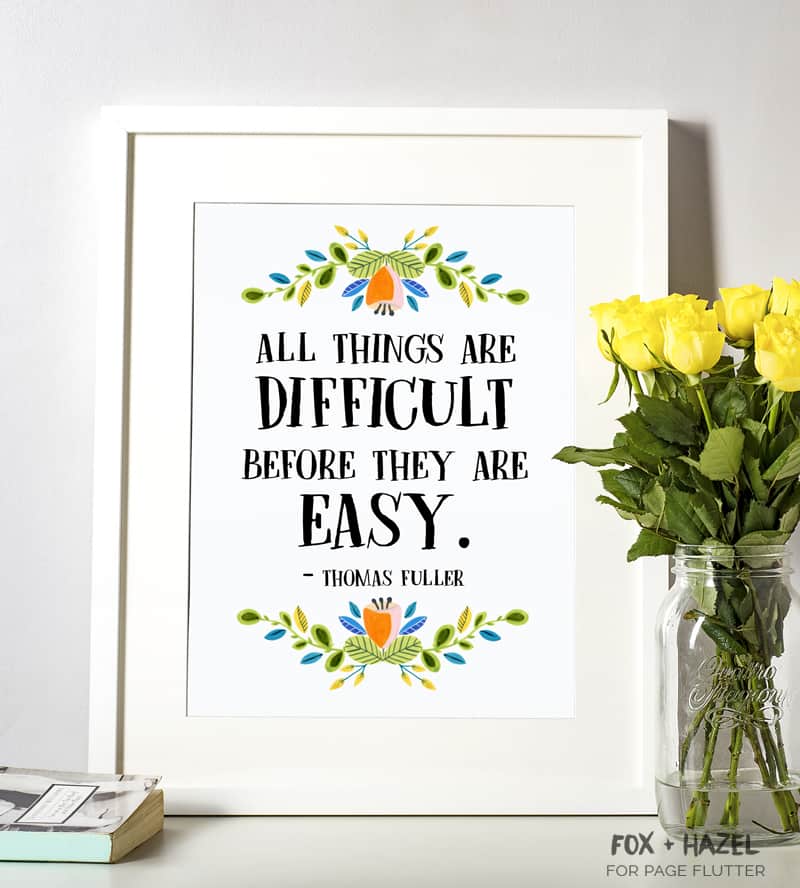 Free Printable Inspirational Quotes + Free Template!
Hi friends! Torrie here from Fox + Hazel, and today I'm sharing with you these super fun free printable inspirational quotes! The school year has already kicked off for some families, and others–like us– are still a couple weeks away. The new school year always feels like a fresh start for some reason, right? As a kid it always brought me a sense of being able to re-invent myself, try new things, and to work harder in school.
These free printable inspirational quotes felt like a great way for some encouragement going into a new school year. I hand painted the fun folk art flowers with a bit of an autumn feel to them. These are great for both student and parent alike. And as an added bonus, I've also created editable versions so you can write your favorite encouragement on there!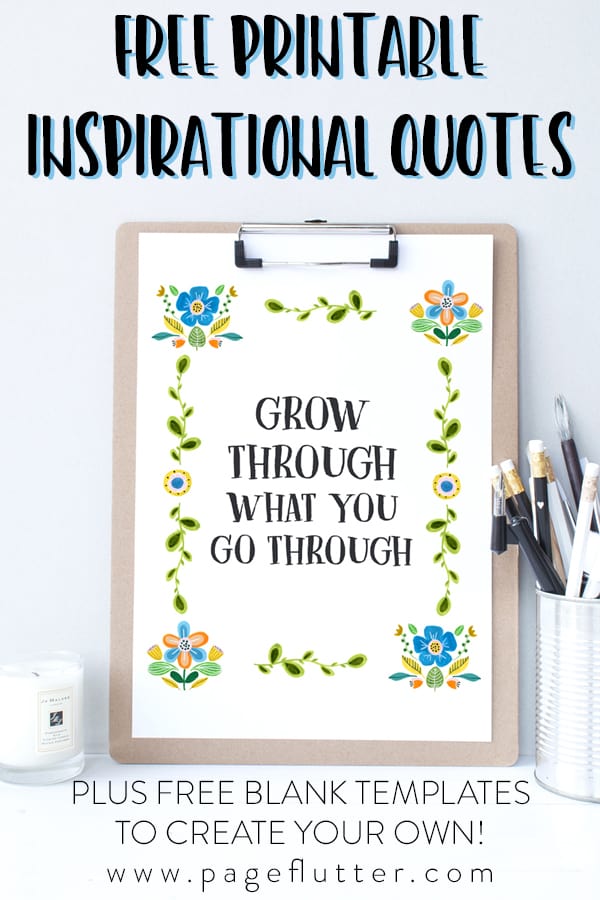 I personally love putting up words of encouragement around my house. Having a little pep talk when I'm working, or packing school lunches, or trying to survive until bedtime can really help improve my mood. These quotes seem great for the start of the school year as you and/or your kids take on new challenges and adventures! What are some of your favorite inspirational quotes?
Note: You will need to also get the free font DK Bodiam for the editable prints.
These files are for Personal Use Only. Do not redistribute or sell. If you want to share these prints, please link back to this post!
If you love the flower graphics in these printables then be sure to head over to Fox + Hazel to get these graphics for free! You can get all of these Free Folk Art Flower Graphics here!