My book is out, and I'm having a "Beyond Bullets Book Giveaway" to show my gratitude. Whether you're new to journaling or a long-time veteran, drop your name in the hat for a chance to win.

Beyond Bullets Book Giveaway: Virtual Book Release Party!
It's here! It's finally HERE! I came home a few days ago to find a mystery box on my doorstep. I tore into it find an enormous stack of my book, Beyond Bullets: Creative Journaling Ideas to Customize Your Personal Productivity System." I've been fortunate to work with an incredible publisher, Ulysses Press. They even sent me extra copies just so I could share them with you. After all, YOU are the reason journaling is so diverse and creative!
Some of you have already found copies on Amazon, Barnes & Noble and other booksellers. If you haven't run across it yet, I'm so proud to share my book with you today. I hope it inspires you to enrich your travels, memories, planning, and you entire life with the joys of journaling.
So, what do you say? Wanna hear about the book? Let's do it!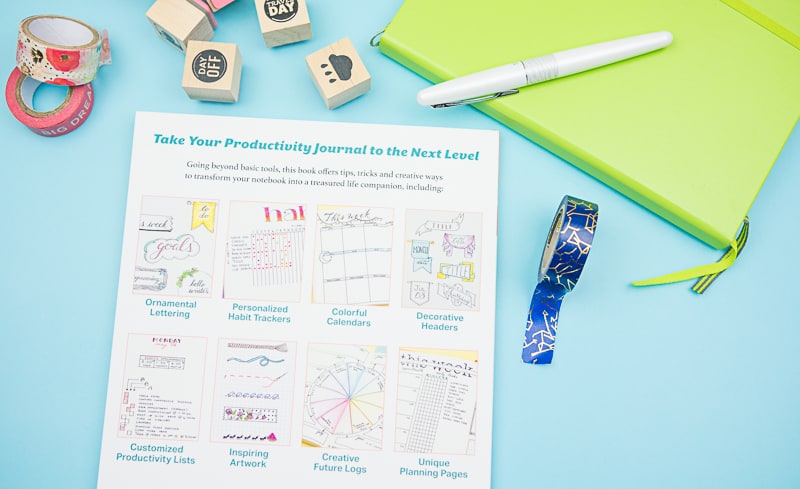 Before I sat down to write this book, my editor and I spent a lot of time talking about what the book would cover. It was really important to me to create something for the broader journaling community.  I didn't want it to be about one specific type of journaling. As a community, we're too dynamic for that. Rather, I sought to create an idea book. A quiet place people can turn to for inspiration, no matter what shape their journaling or planning goals take.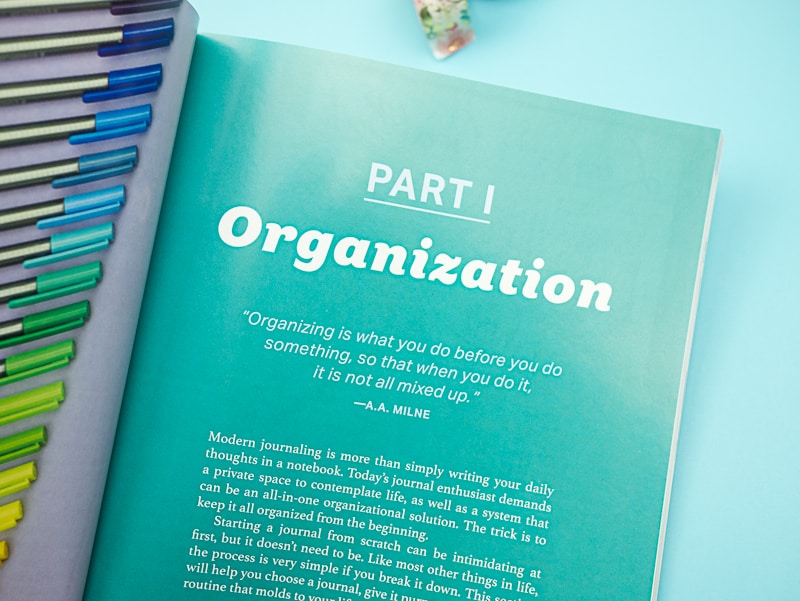 I divided the book into two sections: Part I is all about organization! Many people never take up a journaling practice because they don't know how it will fit into the existing structure of their lives. That's what Part I is all about. It gives suggestions and possibilities for giving your notebook purpose.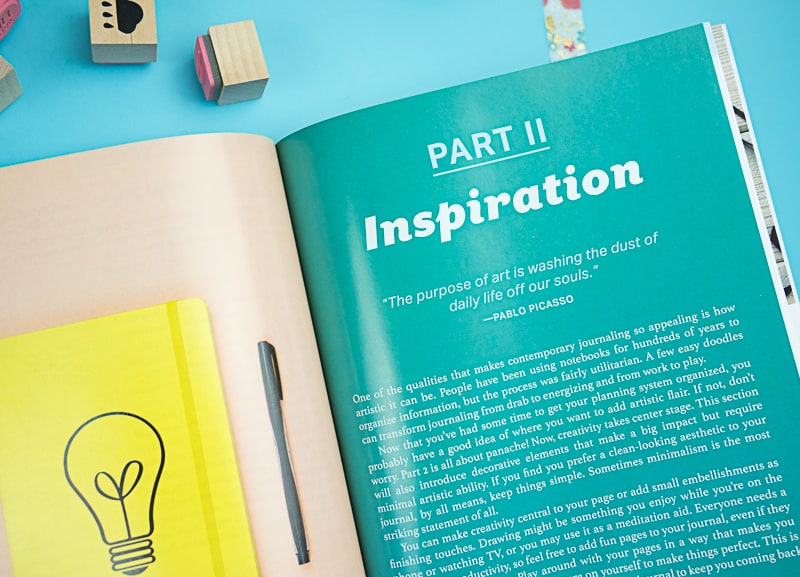 The second half of the book focuses on inspiration. It's packed with ideas for spicing up any journaling routine: creative spread ideas, step-by-step doodle tutorials, lettering styles, frames, borders, and more.
My favorite part of writing this book: The very last chapter features photos from all over the journaling community. These are real people who opened their private notebooks to help others. Their creativity and diversity amazes me everyday, and I am deeply grateful to have our journaling community represented in my book.
After I submitted the manuscript, I had no idea what to expect! When I finally held the book in my hands, it was surreal to see my photos and words on glossy paper. It's like…a real book! A book you helped to create. I hope you're as proud of it as I am. You can grab a copy on Amazon, Barnes & Noble, Wordery, and other places books are sold.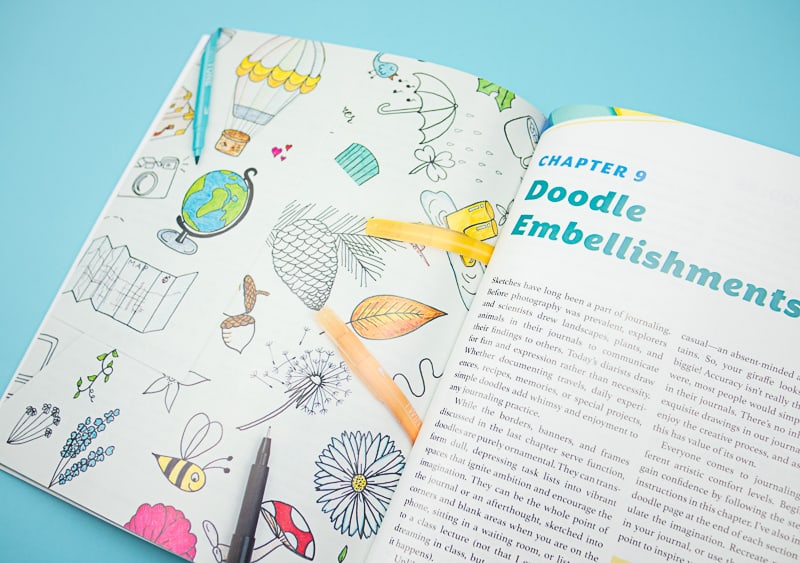 Free books? Even better! Beyond Bullets Book Giveaway
Fill out the giveaway widget below for your change to win. *Psst–Don't forget about the bonus entries!
Giveaway ends Friday, January 26th at 12 noon. Five (5) winners will be selected by PromoSimple.com and be notified by email. Winners have until Monday, January 29th to respond before new winner(s) is/are selected. Facebook, Twitter, Pinterest, and Instagram are in no way associated with this giveaway.  By providing your information in this form, you are providing your information to pageflutter.com alone.  I do not share or sell information and will use any information only for the purpose of contacting the winner(s).
It pains me that not everyone can enter, but I do not control international giveaway laws (not yet, anyway). This giveaway is open to U.S. and Canadian residents, age 18 and older. Giveaway entry period runs from January 19th, 12 noon CT to January 26th, 12 noon CT.  See full contest rules and disclosures in the contest widget above.
Brainstorm with me!
Subscribe to my newsletter for Page Flutter updates, posts, and announcements,
and FREE access to resources in the Vault!
Don't worry, I only deliver the good stuff. No spam.
Facebook // Twitter// Instagram // Pinterest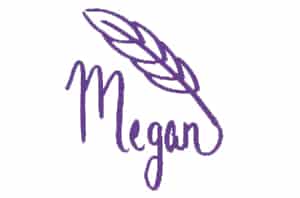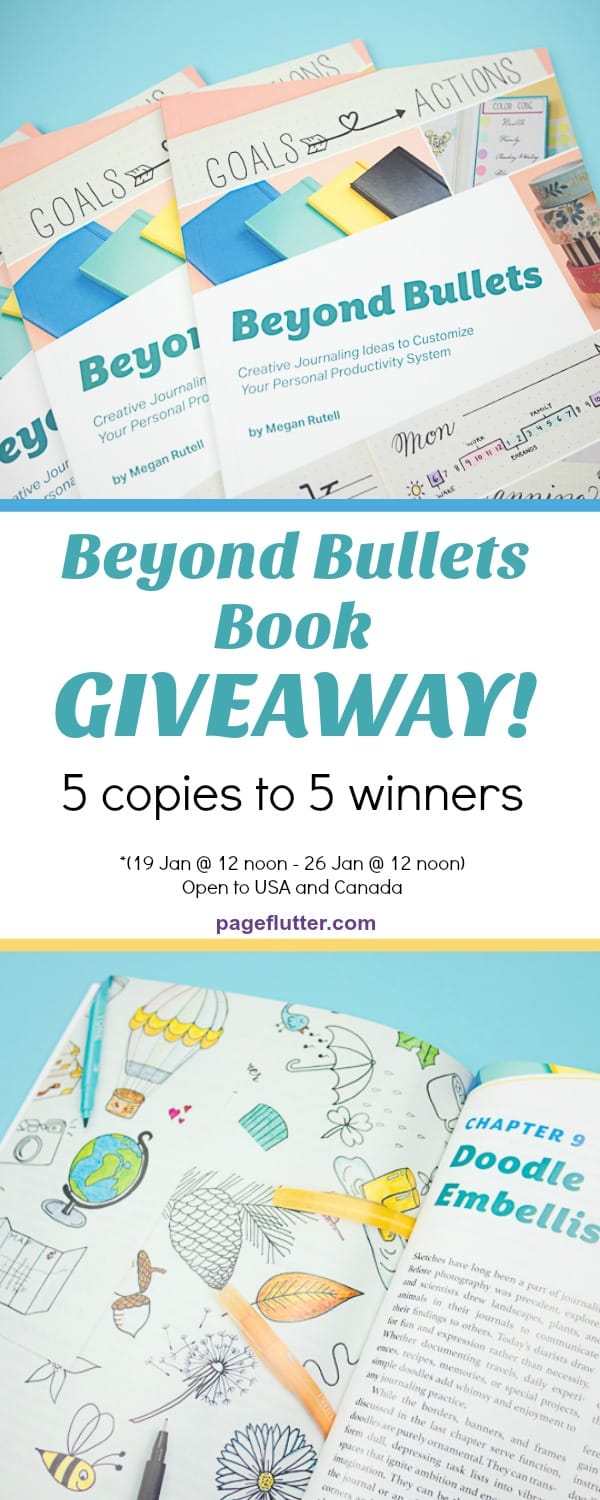 SaveSave