These inspiring quotes will get you fired up for the day! Copy them into your journal, bathroom mirror, office wall…wherever you need an encouraging boost.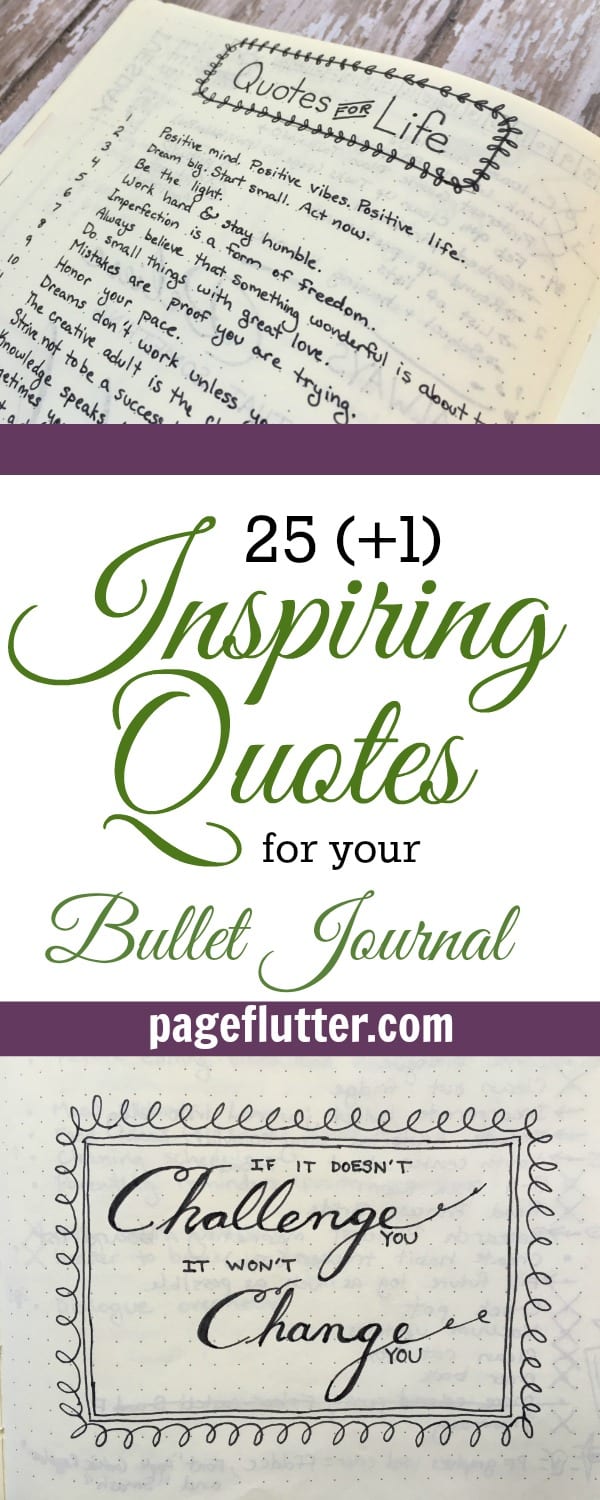 25 (+1) Inspiring Quotes for Your Bullet Journal
I spend a lot of time between the pages of my bullet journal. It's where I organize my schedule, goals, characters I'm working on, ideas I've had, lists I don't want to lose. It is quickly becoming a second home for me, so I strive to make it a positive, enjoyable place to spend my time. One way I accomplish this is by peppering my journal with little notes of encouragement. No matter how the day has worn me down, I can retreat into my bullet journal, refocus, block out the world, and remind myself that mistakes happen, goals take time, and I am enough.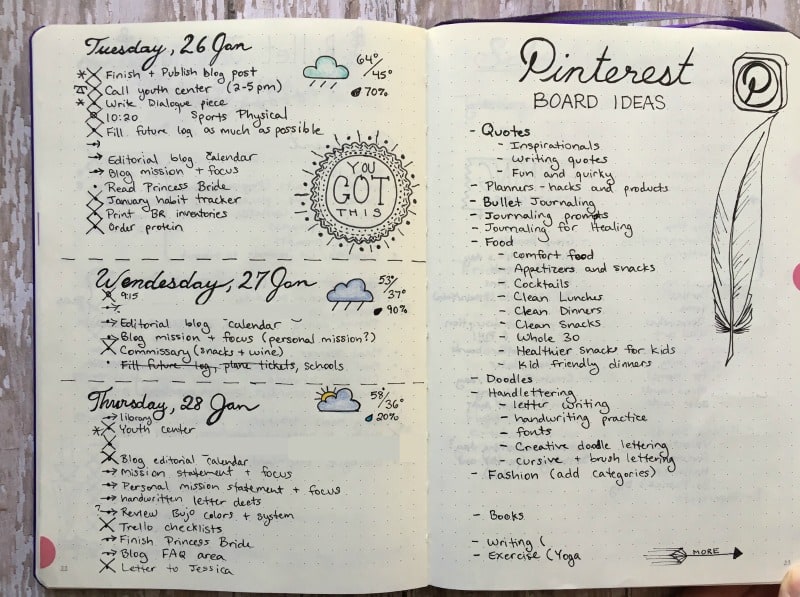 These quotes are inspiring on their own, or you can dress them up with doodles and creative lettering. Embellishments are certainly not requirements for bullet journaling (and you don't want it to become another thing on your to-do list), but I find that visual appeal plays a huge role in how my journal affects my mood. These habits also contribute to my creative free time, a tool I use to inspire my writing. When I'm feeling stuck, a little doodle pause can be just the thing I need to get my creative juices flowing.
If you want to pump your bullet journal up a level, there are a few things I would recommend:
Positive mind. Positive vibes. Positive life.
Dream big. Start small. Act now.
Be stubborn about your goals. Be flexible about your methods.
There will be haters & doubters, and there will be you, proving them wrong.
Don't let someone who gave up on her dreams talk you out of yours.
Sometimes you win, sometimes you learn.
Be the light. ~ Matt. 5:14
If you are the smartest person in the room, you are in the wrong room.
Work hard & stay humble.
Imperfection is a form of freedom.
Always believe that something wonderful is about to happen.
Do small things with great love.
Mistakes are proof that you are trying.
The creative adult is the child who survived.
Strive not to be a success, but rather to be of value – Albert Einstein
It's not just a daydream if you decide to make it your life.
Honor your pace.
Mistakes are the greatest teachers.
Dreams don't work unless you do.
Knowledge speaks. Wisdom listens.
Life is short. Let's do this.
Creative minds are rarely tidy.
We cannot control the wind, but we can direct the sail.
Happiness is found when we stop comparing ourselves to other people.
Stay patient, and trust your journey.
+1. Your quote! What encouraging words pop up in your bullet journal? Comment below to share your gems of wisdom with the world.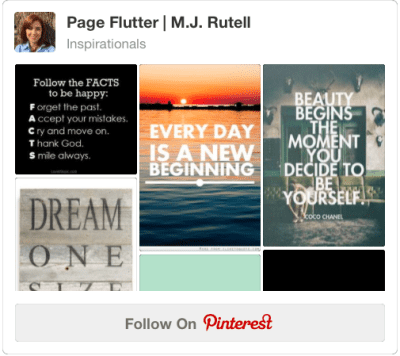 Brainstorm with me!
Subscribe to my newsletter for Page Flutter updates, posts, and announcements,
and FREE access to resources in the Vault!
Don't worry, I only deliver the good stuff. No spam.
Facebook // Twitter// Instagram // Pinterest