Love Bullet Journaling but don't love drawing your planning layouts? These planner printables (and stickers) will save time and make your Bullet Journal look awesome!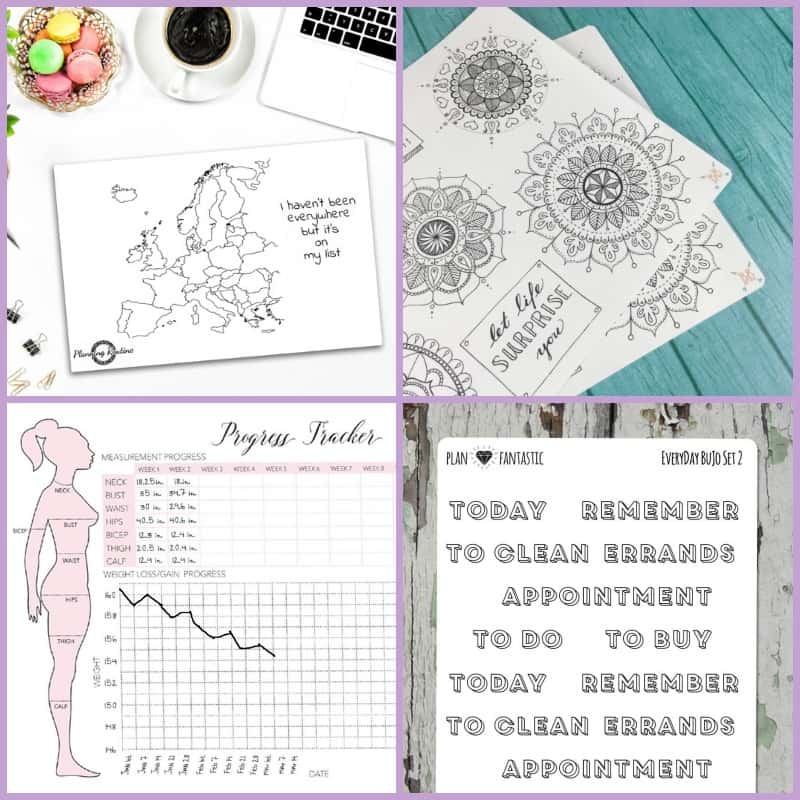 10+ Spiffy Planner Printables to Beautify Your Bullet Journal
One of my favorite aspects of planning with a journal (as opposed to a printed planner) is being able to make new pages when life calls for them. The challenge, of course, is the time investment. It takes time to create well-organized (and pretty) journal pages.
If you would rather not design each page from scratch, give the printables below a try. You still get the flexibility of Bullet Journaling, but printables let you skip drawing lines all the time.
Finding good printables can be a tough undertaking. Etsy is jam-packed with sticker and planner shops, but who has time to sift through all that? I rounded up stickers and printables from a few of my favorite shops so you can spend less time browser and more time living your awesome life.
*Pro tip: For pasting pages directly into my journal, I like using Tombow Mono Adhesive. It's an adhesive tape, so you can carry it around without worrying about glue explosions.
1. Financial Planning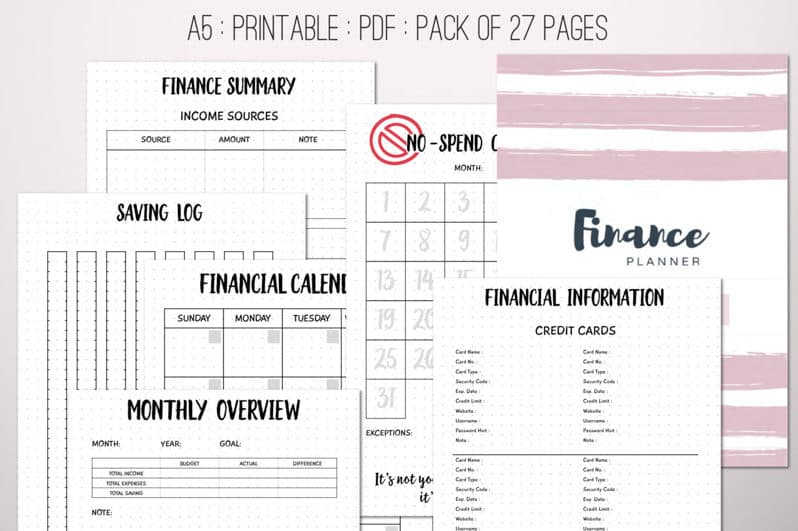 My feelings about budgeting are usually "Ugh." Managing those dolla' dolla' bills isn't always exciting, but it is important. If you're anything like me, you would rather let someone else worry about how to organize a financial spread so you can focus on the fun pages of your journal.
Infinite Planner has a great collection of budgeting printables to make the process a bit easier. Plus, they look nice enough you might start to like budgeting. Now that your moolah is taken care of, you can create a mood mandala!
2. Travel Planning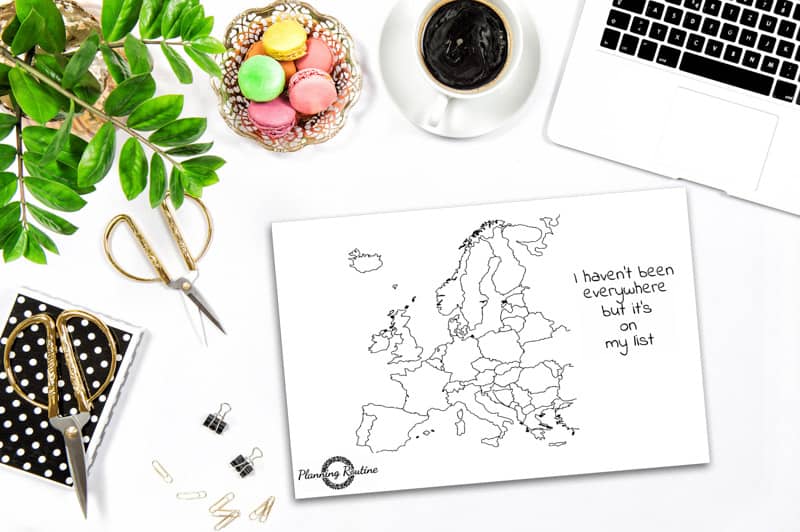 Planning Routine  has an incredible collection of stickers and printables. Shop owner Natascha has created everything from headers to doodle pages, and map outlines. Maps are notoriously difficult to draw into your journal (unless you use my graphite paper trick, of course), but stickers work every time. This shop also offers a digital version if you would rather print your own.
3. Habit Trackers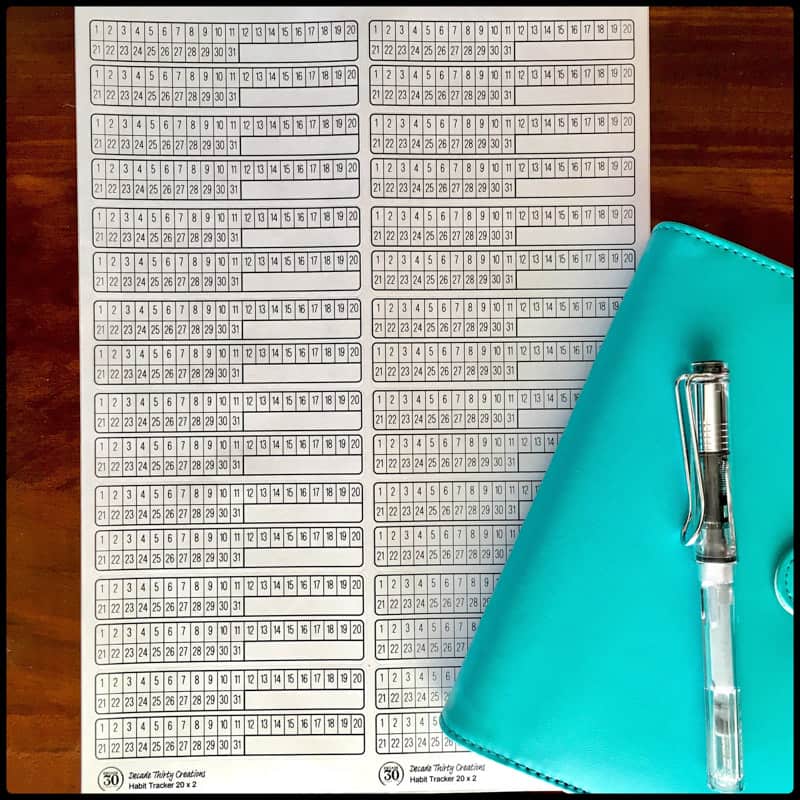 Dee from Decade Thirty letters her stickers by hand. No, that's not a font, it's her actual handwriting! Amazing. I love these little individual habit trackers. Focus on 10 habits or narrow down to a single important habit. It's up to you.
4. Meal Planning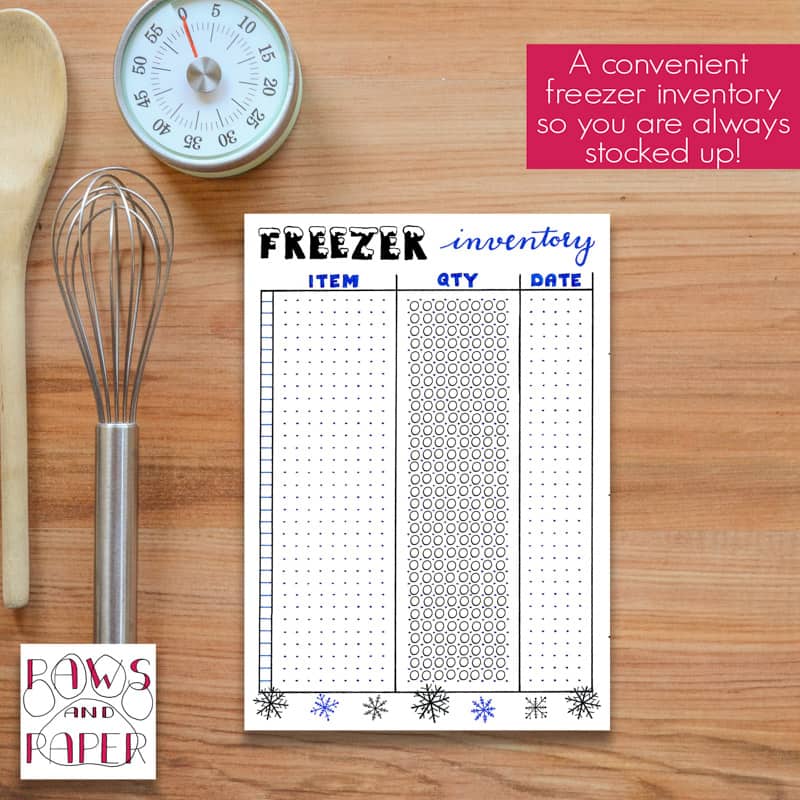 When it comes to meal planning, organization is everything! Paws and Paper has a collection of meal planning printables that can help you keep up with dinner demands. These printables were cute enough to make me consider cooking, and my meal planning usually involves unwrapping a granola bar.  The picture above is just one of the pages included. You can go here to see the full meal planning kit. This shop also has gorgeous full-page habit trackers!
5. Motivation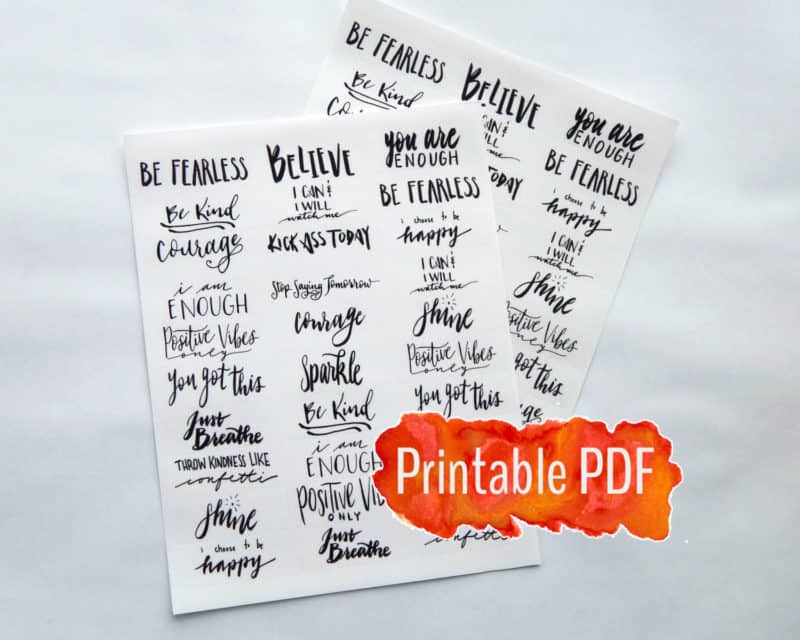 I love uplifting words in my life. I even keep lists of inspirational quotes in my Bullet Journal so I can have one ready when I need it. If you need a pretty pick-me-up in a hurry, Coffee Fox Creations has you covered. Print these happy little encouragements directly onto sticker paper and add them to your dailies as needed.
6. Fitness Trackers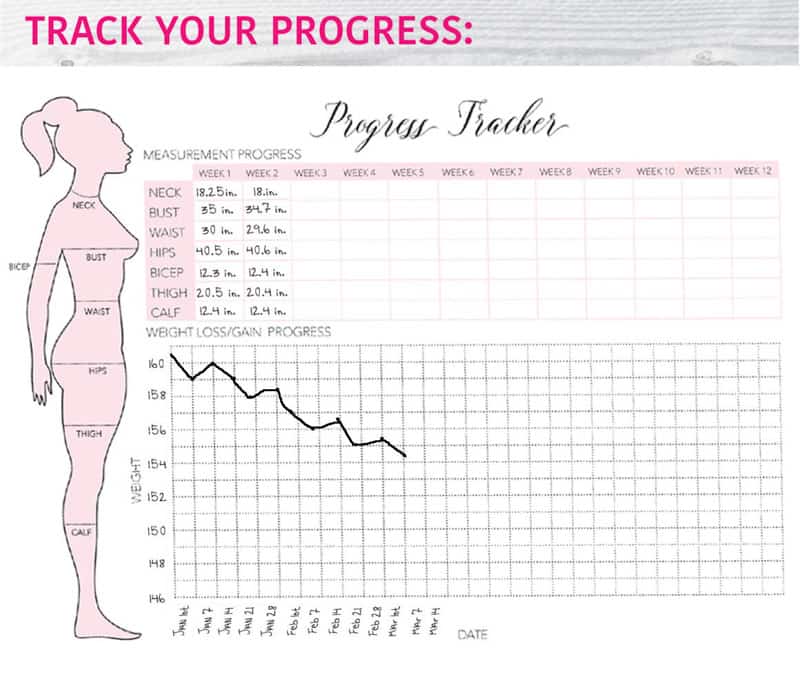 Most of us could use a little help living healthier lives. That being said, healthy living is about being our best selves, not looking like a certain body type or having the "right" shape. I like fitness spreads that go beyond weight loss. Hey, man, it's 2017; women gain muscle, too! No problem, the collection from Ellagant Studios works for muscle gain, weight loss, weight gain, fat loss, etc. It's about getting active and living fully. You can check out the full collection here.
7. Icons & Signifiers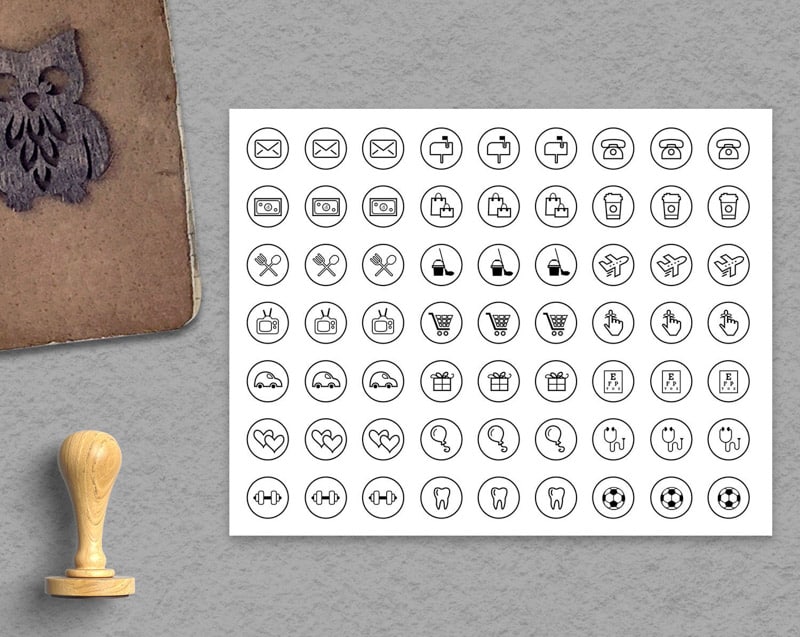 Sometimes a little doodle icon is just what you need to remind you of an appointment. Little Crane Paper Company has a nice sheet you can print on sticker paper. Files are PDF (or SVG if you want to use a cutting machine). These are cute and simple enough they won't take over the page.
8. Doodles & Coloring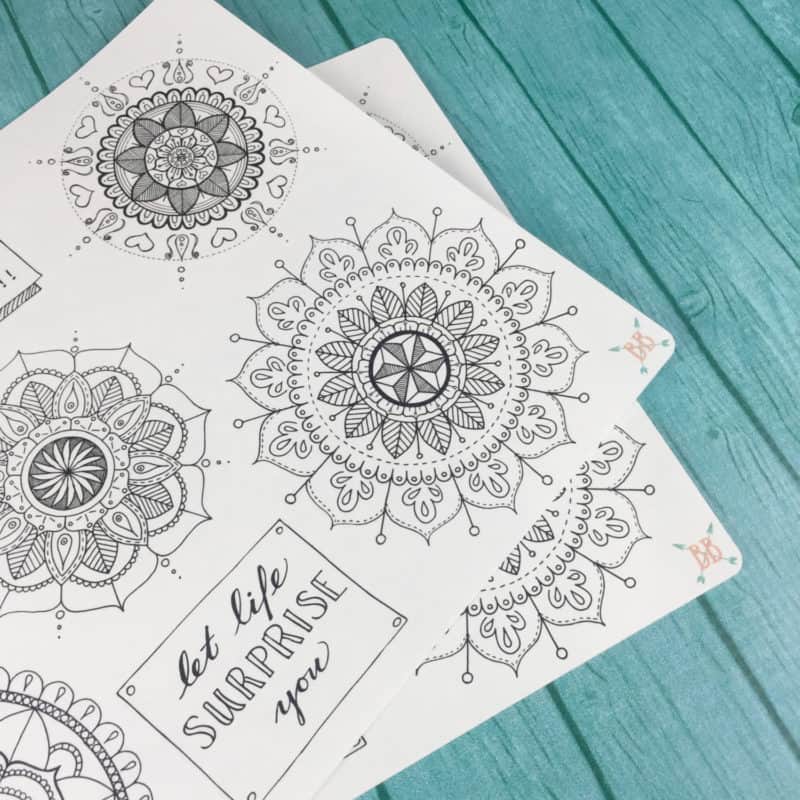 When it comes to mandalas, doodles, and coloring pages, there aren't many Etsy shops that can outdo Boho Berry Paperie. Kara's mandalas are especially eye-catching, and they add a little joy to your pages. You can even color them if you prefer vibrant journal pages. This shop also has everything you could possibly want in the way of habit trackers, planning pages, banners, headers, etc.
9. Amazing Stencils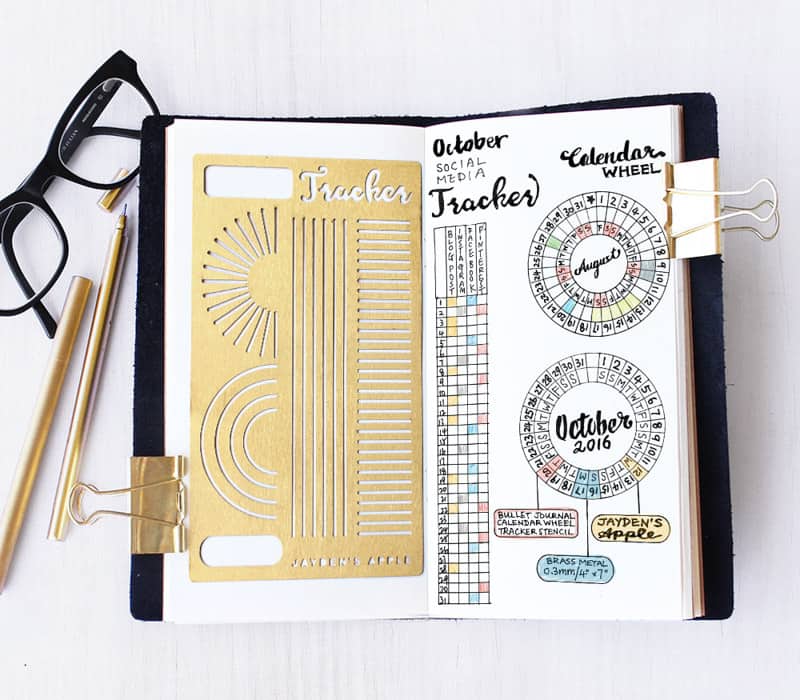 This isn't a printable. Or stickers. Ok, I had no business including it in this list, but look how pretty! Round layouts can be especially frustrating to create without the right tools. Jayden's Apple makes a huge variety of brass stencils designed with journaling in mind. This stencil is perfect for calendar wheels and habit trackers. You can also use a helix compass  if you prefer something less specialized.
10. List Headers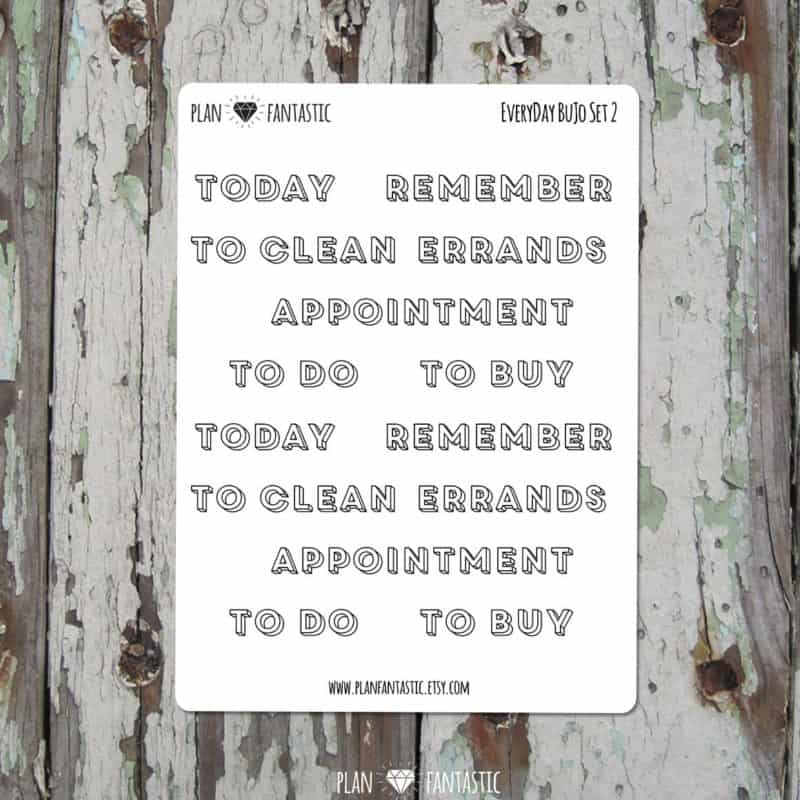 Headers are definitely the easiest way to add pizazz to your journal pages, but not everyone has the time or patience to create them. Plan Fantastic has a great sheet of basic header stickers you can add in no time flat. They also have days of the week in various styles.
That's all for now. Don't forget about the free printables my subscribers get in the Vault. If you don't already have a password, you can sign up here.
Drop me a comment! Which pages in your journal take the longest? I'd love to learn your speedy shortcuts for layouts, trackers, and headers. 
Brainstorm with me!
Subscribe to my newsletter for Page Flutter updates, posts, and announcements,
and FREE access to resources in the Vault!
Don't worry, I only deliver the good stuff. No spam.
Facebook // Twitter// Instagram // Pinterest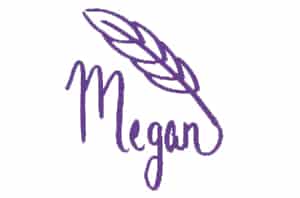 SaveSave
SaveSave
SaveSave
SaveSave
SaveSave
SaveSaveSaveSave
SaveSave
SaveSave
SaveSave
SaveSave
SaveSave