Staying organized during the holidays usually involves one to-do list after another. Alice from the Geeky Burrow merged her on-to-go Trello planning with her Bullet Journal. Grab her free template to make your own Trello holiday planning routine!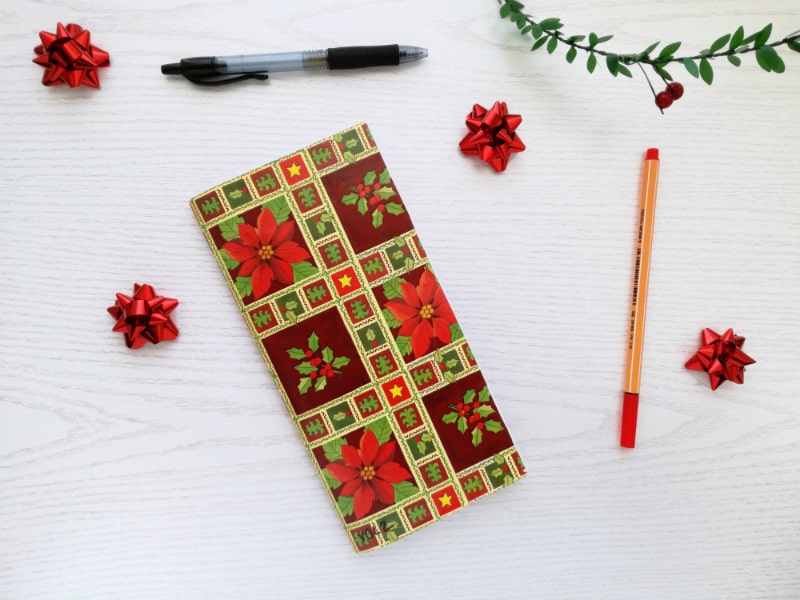 Master Your Winter To-Do List: My Trello + Bullet Journal Holiday Planning Routine
Welcome to the second part of my organizational tips for the last quarter of the year! If you missed part one, you can find it here. Now that Halloween and Thanksgiving are gone, we have to think about Christmas. This is definitely my favorite holiday and the most magical time of the year, but it's also incredibly busy.  I rely on my planning process to avoid stress and overwhelm.
If you've read my previous posts you probably know that I'm a fan of both digital and analog organization. Aside from my Bullet Journal, my other tool of choice is Trello. Last month I shared how to keep up with your tasks and goals using Trello, so today I'm going to show you how I organize myself for the holidays.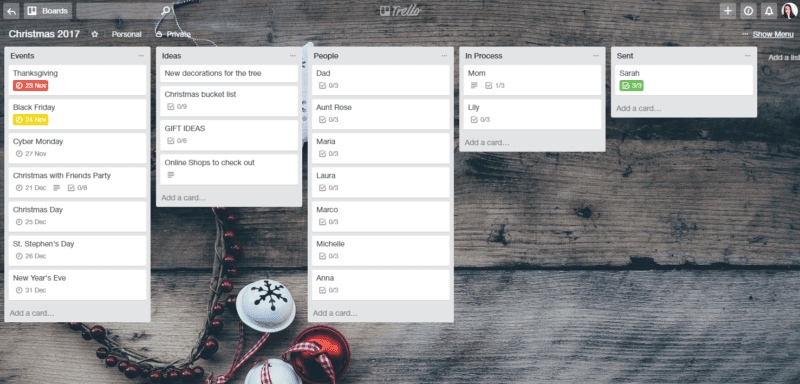 Trello plays a big part in my holiday planning routine. I have an entire board that I usually start using in November. I'll keep using it until the end of the year. The very first list is used as a static calendar where I can list all the most important events of November and December, just for reference. But I also use each card as a mini project adding descriptions and checklists.
For example, I usually host a little Christmas party with my close friends a couple of days before Christmas Eve. It's our little tradition. Last year, I found out that adding checklists and links for all the things needed in order to organize the event inside the card itself was a lifesaver! Since my phone is always with me,  I could easily check it during my errands. Despite my love for paper, this was way better than jotting things down on a notebook (that I would probably forget at home). You can do the same with the Thanksgiving or the Christmas cards if you host your own party.
The next list is simply called Ideas because it's like a catchall for me. I add things when they come to mind, and I also keep a bucket list of things I'd like to do during the holidays, movies to watch (I love Netflix's selection of Christmas movies!), journaling prompts, and so on.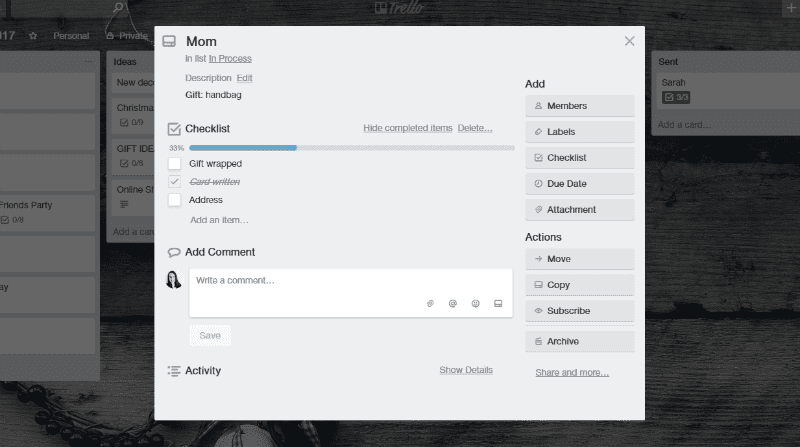 The next three lists are set up using the method called kanban,but you could easily translate them into To Do, Doing and Done. They keep me sane during the gift wrapping/card writing process. I like to divide my tasks by person and move each card forward once I get something done. Each card contains the gift for the person in the description box and a specific checklist to help me see the various stages.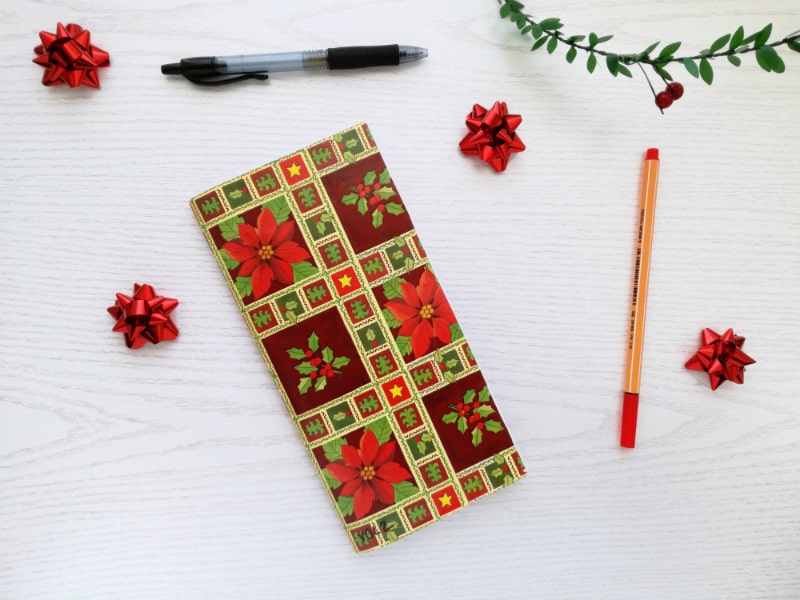 Another happy side-effect of staying organized is having enough time for memory keeping. This is going to be my third year joining December Daily, which is an original project by Ali Edwards, you can find all the info here. Unfortunately, not being able to print my photos, I decided to do something different last year using my brand new Traveler's Notebook.
I set up one page per day of a blank insert to tell a little story: Something I was grateful for, an event that happened, a little thought, and so forth. But we all know that December is the busiest month of the year, so in order to stick with my little project, I pre-decorated my pages with some washi tape and stickers. It made things much easier for me.
You can use what you have on hand, or grab some fun holiday tape and sticker from the list below. They're not the same ones I used, but these links may save you from hours of scrolling on Etsy or Amazon…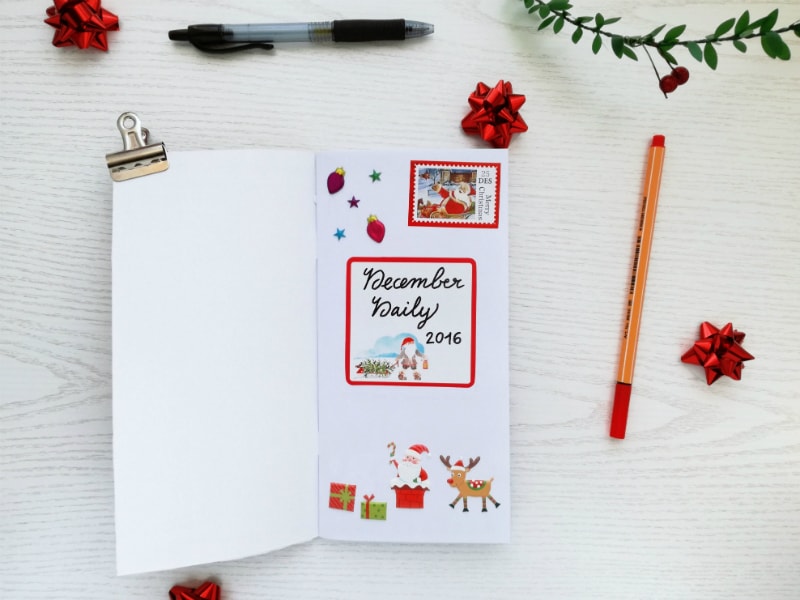 I think I'll stick with the same format for this year, but I'm planning to create the insert myself this time with some white paper in order to have exactly 31 pages (I don't like to always have some spare ones at the end of the booklet). I hope you
I hope my combination of digital and analog has inspired you to tackle the holidays in a more relaxed way!
Would you like to give Trello a try for your holiday planning? I made a free template board in Trello for holiday planning. It's available for all Page Flutter subscribers to copy for free! I've also included some handy tips and instructions for how to copy it to your own Trello profile.
Megan added the instructions and links to the Page Flutter Vault so you can access them anytime you want. Don't have a password to the Vault yet? Subscribe below to get one delivered to your inbox.

It's your turn to share! Do you have a special holiday planning routine? How do you stay organized during the most magical time of the year?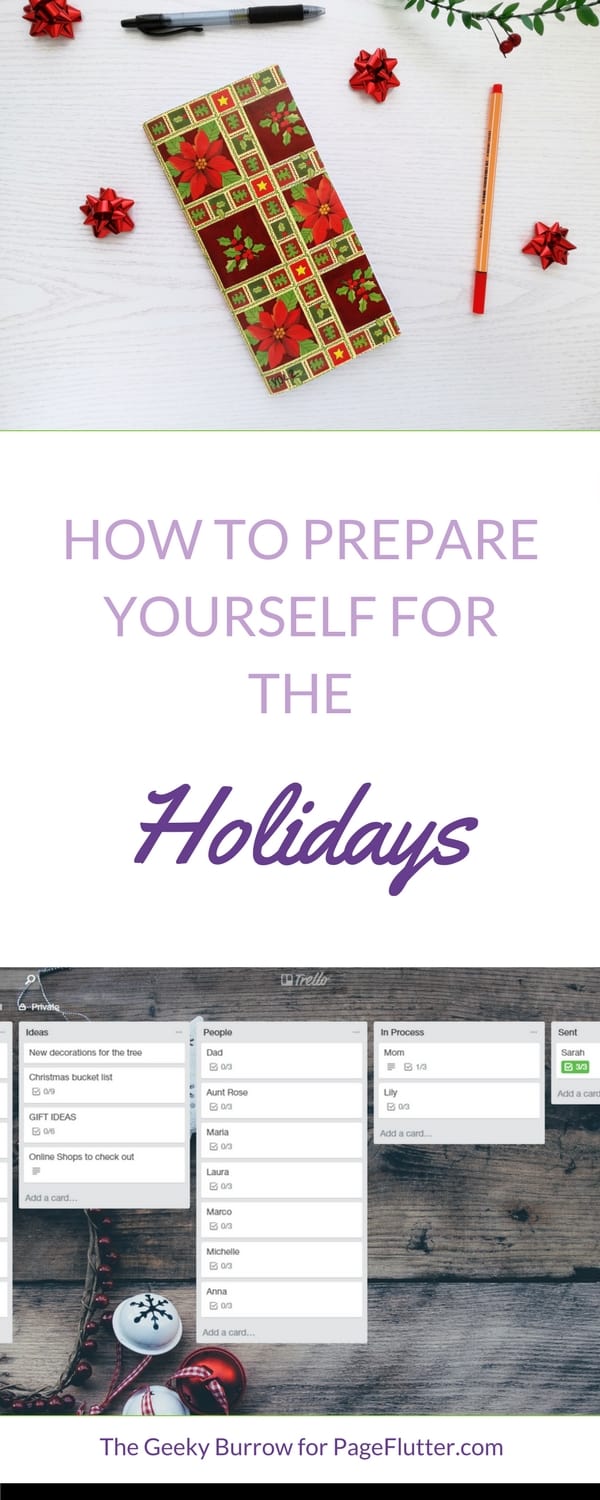 SaveSave
SaveSave
SaveSave
SaveSave
SaveSave
SaveSave
SaveSave