We took a break from Planvember today and made sparkly Christmas journal pages! These pages celebrate holiday movies, books, and all my favorite things. Did your favorites make the cut?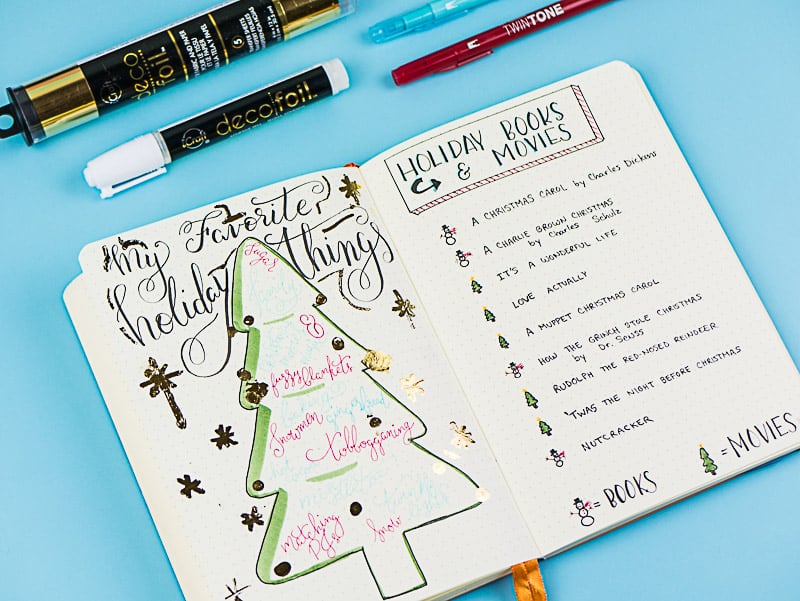 Planvember Day 14 | Sparkly Christmas Journal Pages
Welcome back to my Planvember 2017 series! I took a break last week for Thanksgiving, but I'm back and ready to crank things up notch! Instead of finishing my 2018 journal prep I thought it would be fun to make a couple of Christmas journal pages.
It also gave me the perfect excuse to break out some fun decorating supplies. Regular planning tends to be relatively practical, but holiday pages are the perfect excuse to go wild!
The blue ink didn't show up very well in the photos, but I'm pretty happy with how it looks in person. I used red and blue Tombow TwinTones to jot my Favorite Things all over the outline of the Christmas tree. Just for fun, I added some glitz to the page with Deco Foil. It takes some practice to get the application just right, but it's such a pretty effect, you can't really mess it up.
On the next page, I made a simple list of books and movies to enjoy during the holiday season. I could have filled five pages! There are so many beautiful stories to enjoy this time of year, but I exercised a some restraint and stopped at one page. You all had some awesome favorites to share during the live session, so make sure you comment below to share them in this post, as well.
Check out the full supply list and video below!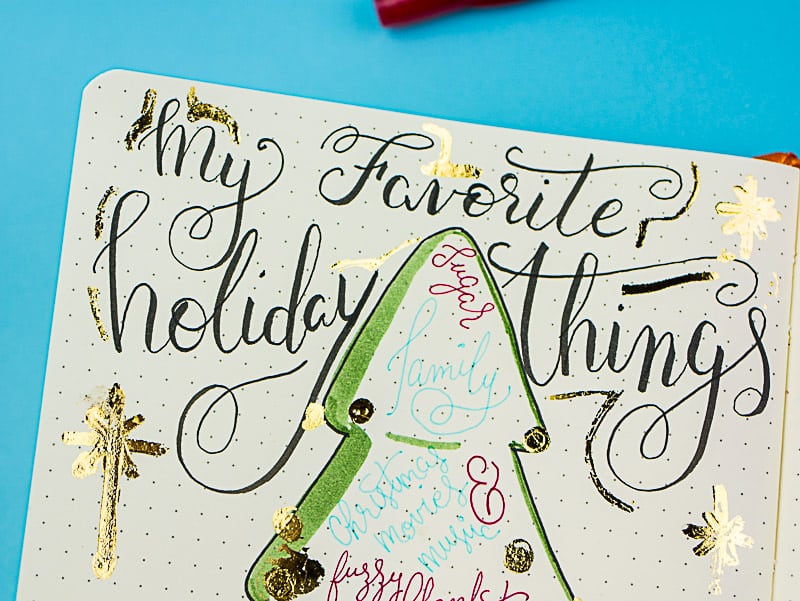 If you're new to this blog series, here's the basic rundown… Every weekday of November at 10:30 central time, I'm bringing you a new journal video LIVE on my Facebook page. I wanted to do this in real-time for a few reasons:
You get a realistic idea of how much time to set aside for journaling. It can be frustrating to watch the "YouTube Magic" happen in 10 minutes, only to find out you need an hour to recreate the page. You get the real deal with my live videos.
You can ask questions and give suggestions.
It's more fun to interact with you live!
Scroll down to watch the video. As promised, I've included all the links to supplies below for your convenience.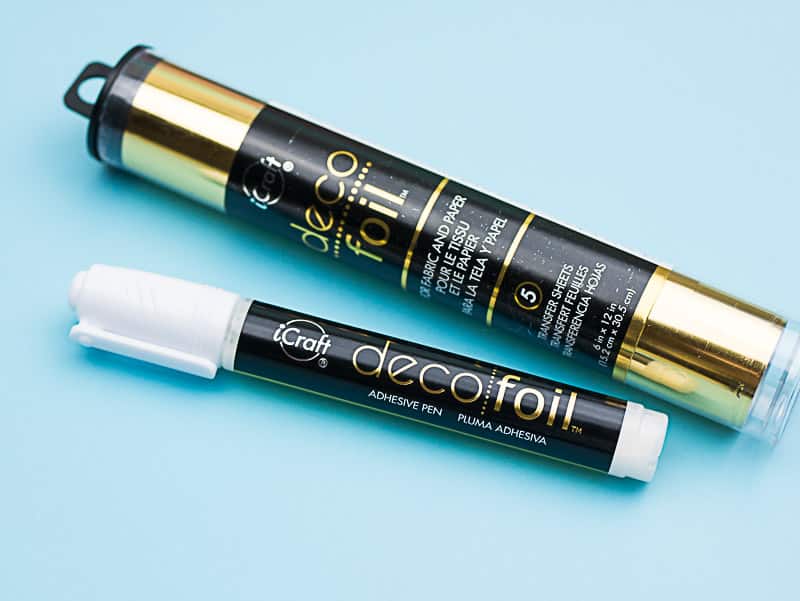 When it comes to supplies, I usually think it's best to start with what you have. Supplies aren't as important as how you use them! I share what I use, but feel free to experiment on your own.
Links to supplies mentioned:
More ways to watch the rest of this series:
Did your favorites make the cut? I want to hear about your holiday and Christmas journal pages. Comment below to share your holiday favorites and traditions.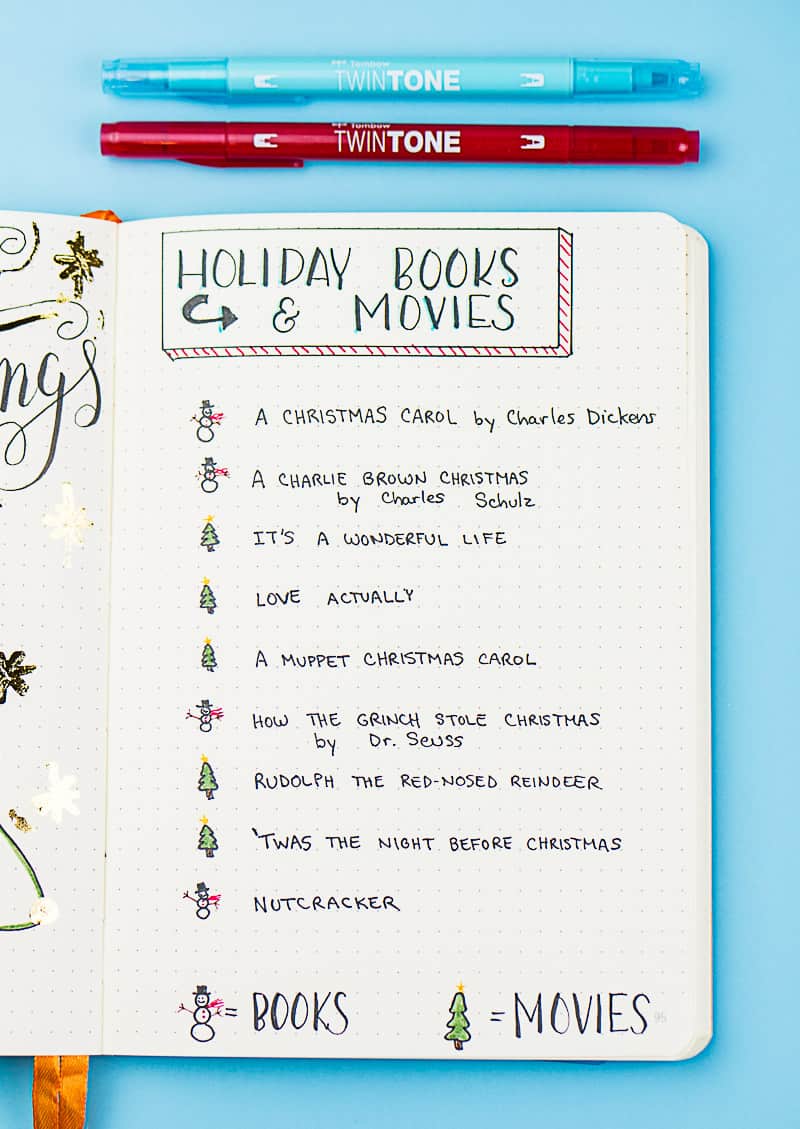 Brainstorm with me!
Subscribe to my newsletter for Page Flutter updates, posts, and announcements,
and FREE access to resources in the Vault!
Don't worry, I only deliver the good stuff. No spam.
Facebook // Twitter// Instagram // Pinterest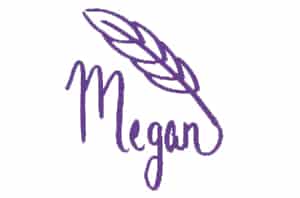 SaveSave
SaveSave
SaveSave
SaveSave
SaveSave
SaveSave
SaveSave