A new month calls for new prompts!  September Six-Word Story Challenge Prompts (#PFSixWordChallenge) are live on Instagram.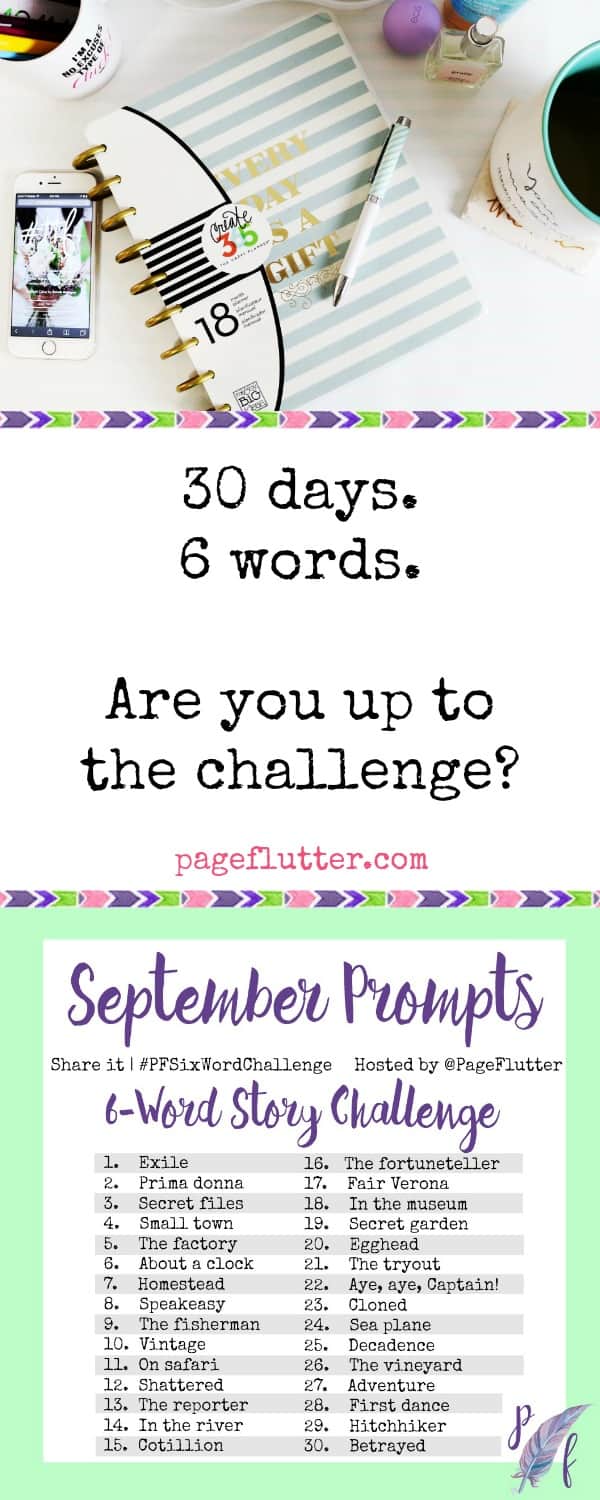 | September Prompts: 6-Word Story Challenge! (#PFSixWordChallenge)|
If you've always wanted to write, but didn't know where to start, this is the perfect challenge for you!
Writing doesn't have to be intimidating. That's I came up with the Page Flutter Six-Word Challenge (#PFSixWordChallenge). I hope the process helps silence your doubts about your creative abilities. We all have stories within us, you just have to find a way to bring yours out.
Your 6 words are exactly that. YOURS.
Tap into creative reserves you've ignored for too long, and tell us a story in 6 words.
You may not have time to hammer out 5,000 words a day, but you DO have time for 6 words a day. You won't embarrass yourself because, hey, nobody is writing like Shakespeare with only six words!
Now, let's get down to business!
Printable SEPTEMBER Challenge Sheet
Repost my challenge graphic in your Instagram feed for easy reference, then grab the FREE printable PDF (A5 size) and paste it into your bullet journal.
September Printable Six Word Challenge
**CLICK IMAGE TO PRINT**
How to Play…
6 words, that's all you get. Try putting them together in a way that feels like a complete story, but also take the opportunity to experiment. Have fun with it!
You are welcome to use the prompt words in your story, but it's not required at all. Write whatever sparks in your mind.
Be sure to tag your stories on Instagram with #PFSixWordChallenge so we can all see them.
Feel free to tag me (@PageFlutter ), so I can give your awesome story a shoutout!
Not on Instagram? No worries; just play along on my Facebook page!
Subscribe to my newsletter to get my latest posts and challenge prompts delivered to your inbox!
Remember: It's not about having the "best" 6-word story.
It's about inspiration, so have fun & take creative risks!
If you need a little help getting started, check out my 6-Word Story board on Pinterest. For those of you looking to turn your six-word stories into larger projects, follow my board devoted to the craft of writing. Happy journaling!

Follow Page Flutter | Megan's board WRITING | Six-Word Stories on Pinterest.
Brainstorm with me!
Subscribe to my newsletter for Page Flutter updates, posts, and announcements,
and FREE access to resources in the Vault!
Don't worry, I only deliver the good stuff. No spam.
Facebook // Twitter// Instagram // Pinterest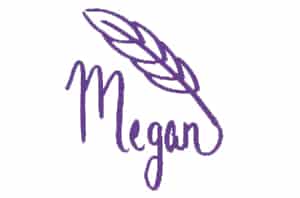 SaveSave