Big project planning takes time and forethought. Dedicate a few minutes (and pages of your planner or journal) to them. These pages are perfect for assigning rough deadlines and setting goals.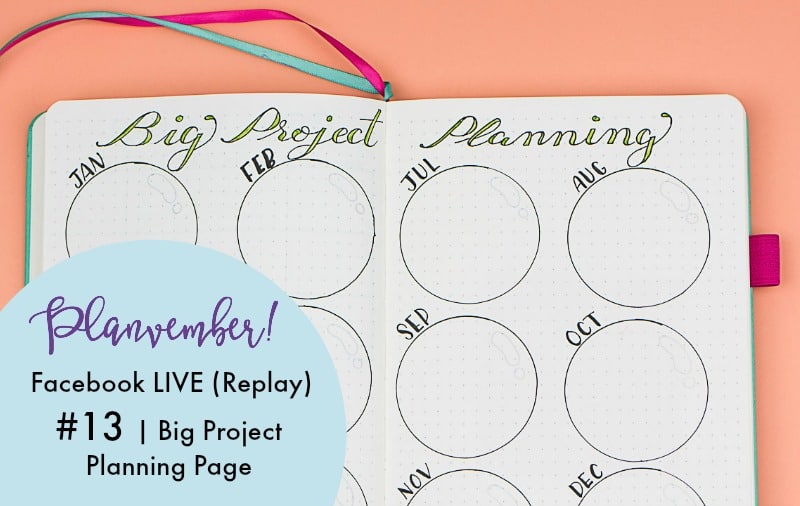 Planvember Day 13 | 2018 Big Project Planning Page
Welcome back for another day of Planvember! We already made our goal page for the year, so now we can nail down all the big projects that are going to transform those dreams into reality.
This page does not have to be especially detailed. Â I don't plan on creating tasks lists, just major "plot points" or pet projects by month. When I put them all on a two-page spread in this manner, I can see how those projects are distributed throughout the year. As you make your page, keep these questions in mind:
Am I biting off more than I can chew?
Did I assign a huge project to a busy holiday month?
Are there gaps I can take advantage of?
During the LIVE video session, you voted for a circular layout, so I broke out the good ol' helix and circle maker and we got to work.
Make sure you check The Page Flutter Vault (the subscribers-only area of the blog) for the free printable version of these journal pages.

If you're new to this blog series, here's the basic rundown… Every weekday of November at 10:30 central time, I'm bringing you a new journal video LIVE on my Facebook page. I wanted to do this in real-time for a few reasons:
You get a realistic idea of how much time to set aside for journaling. It can be frustrating to watch the "YouTube Magic" happen in 10 minutes, only to find out you need an hour to recreate the page. You get the real deal with my live videos.
You can ask questions and give suggestions.
It's more fun to interact with you live!
Scroll down to watch the video. As promised, I've included all the links to supplies below for your convenience.

More ways to watch the rest of this series:
When it comes to supplies, I usually think it's best to start with what you have. Supplies aren't as important as how you use them! I share what I use, but feel free to experiment on your own.
Links to supplies mentioned:
That's enough from me. Over to you! How do you accomplish big project planning in your journal? Do you use  project pages or your normal planning pages? Comment below to share your tips and tricks.Â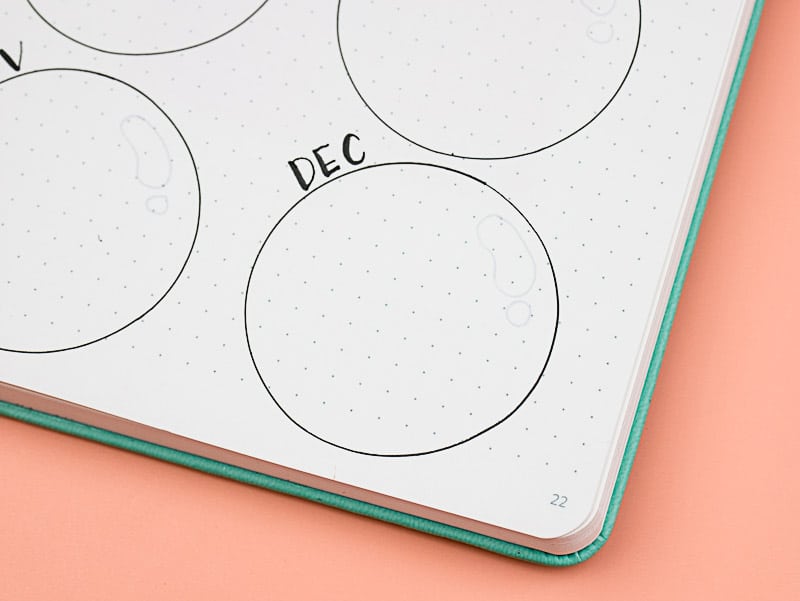 Brainstorm with me!
Subscribe to my newsletter for Page Flutter updates, posts, and announcements,
and FREE access to resources in the Vault!
Don't worry, I only deliver the good stuff. No spam.
Facebook // Twitter// Instagram // Pinterest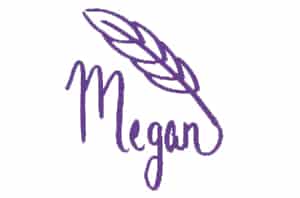 SaveSave
SaveSave
SaveSave
SaveSave
SaveSave