"More bullet journal doodles!" It seems like you guys can't get enough art and doodle pages. I'm taking a break from planning for some art and inspiration!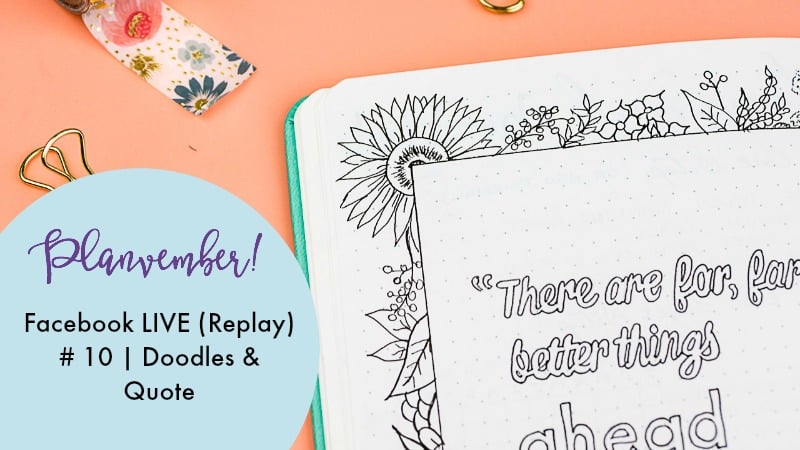 Planvember Day 10 | Bullet Journal Doodles & Quote
Doodling is a fun way to add creativity and play to your daily routine. When I'm in a hurry to get things done, I keep my planner simple. Now that most of my practical pages are done, I want to take a break with fun quotes, lettering and doodles.
I'll also show you my secret weapon for creating intricate artistic pages, even if you think you don't have any artistic skills. Aaaaannd….Since you all requested it during the live session, I'll have a printable version of this page in The Vault for you to color and decorate on your own.Â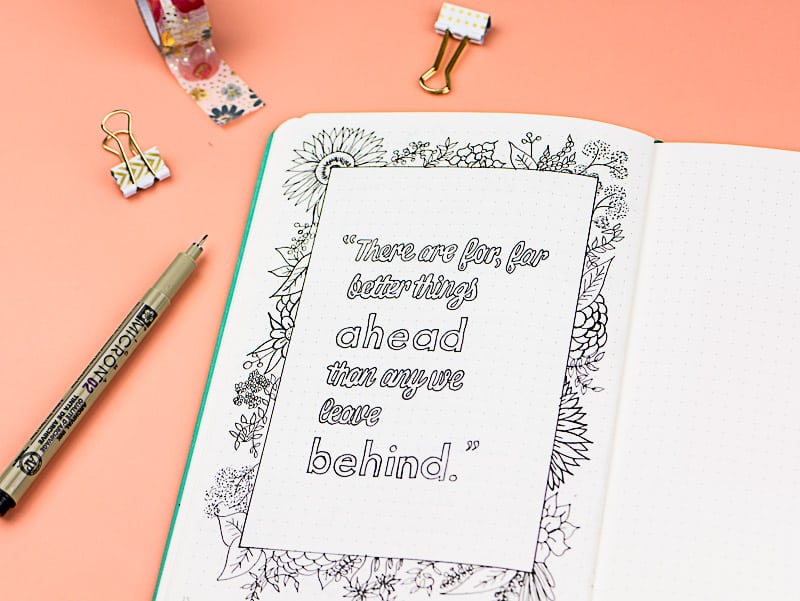 If you're new to this blog series, here's the basic rundown… Every weekday of November at 10:30 central time, I'm bringing you a new journal video LIVE on my Facebook page. I wanted to do this in real-time for a few reasons:
You get a realistic idea of how much time to set aside for journaling. It can be frustrating to watch the "YouTube Magic" happen in 10 minutes, only to find out you need an hour to recreate the page. You get the real deal with my live videos.
You can ask questions and give suggestions.
It's more fun to interact with you live!
Scroll down to watch the video. As promised, I've included all the links below for your convenience.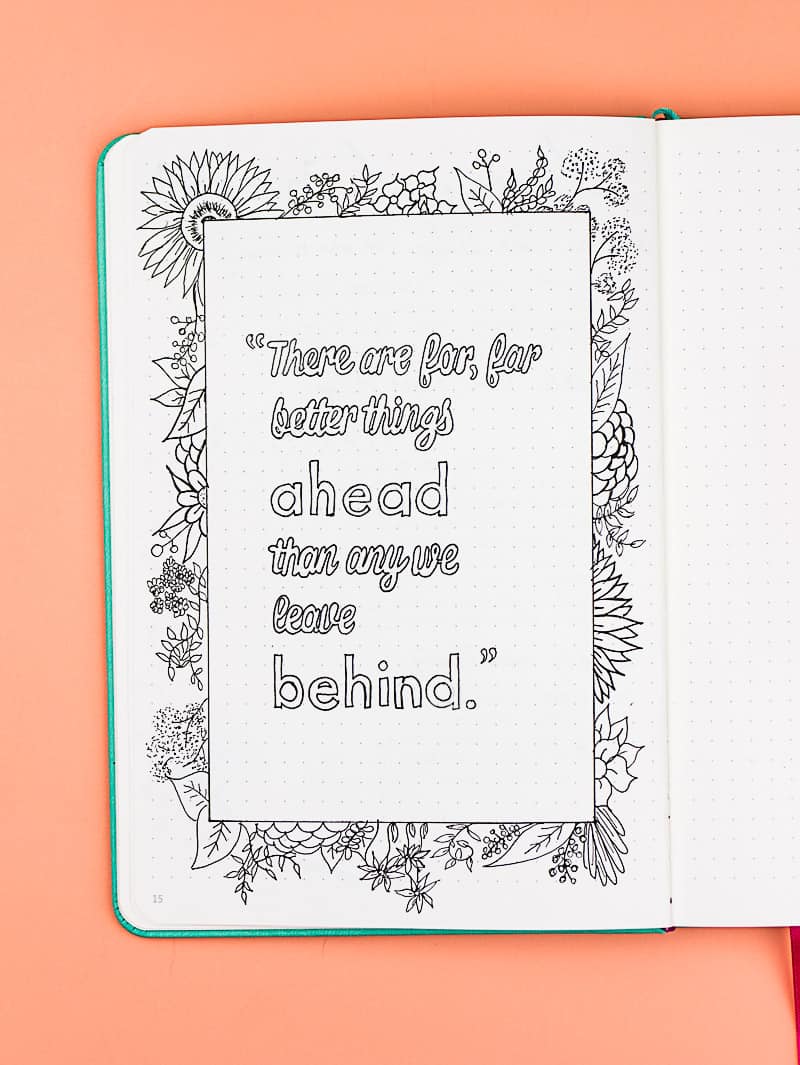 Links to supplies mentioned:
More ways to watch the rest of this series:
Your turn to share! Do you doodle in your journal? What are your favorite ways to spice up a page?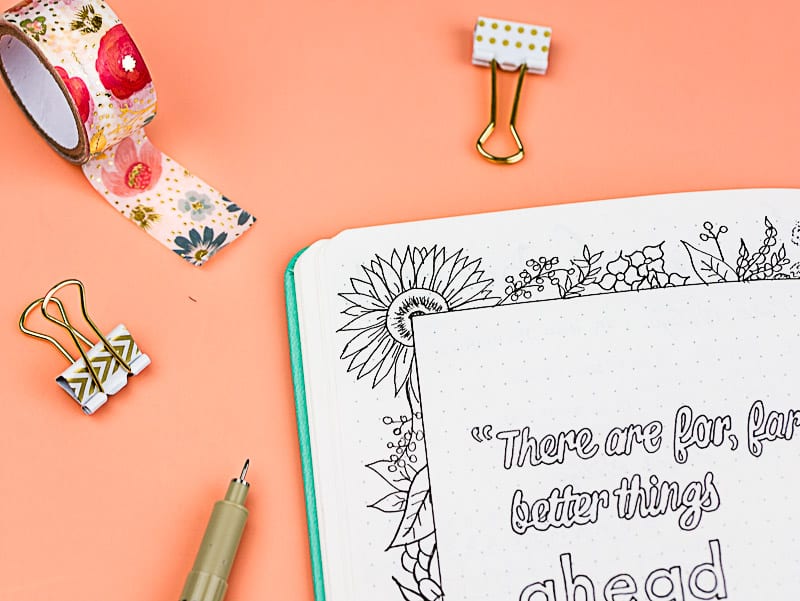 Brainstorm with me!
Subscribe to my newsletter for Page Flutter updates, posts, and announcements,
and FREE access to resources in the Vault!
Don't worry, I only deliver the good stuff. No spam.
Facebook // Twitter// Instagram // Pinterest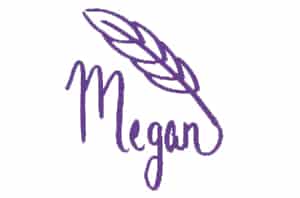 SaveSave
SaveSave
SaveSave