A fun journal dashboard is a great way to start your new year planning. Tombow Dual Brush pens and a water brush come together for a faux watercolor effect.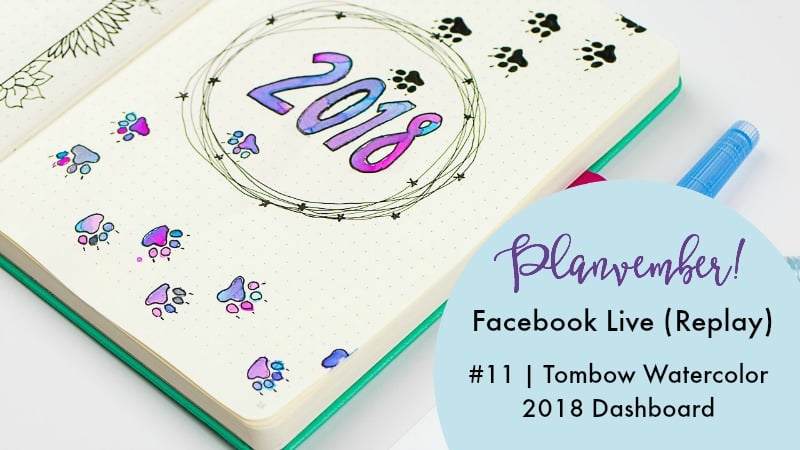 Planvember Day 11 | 2018 Journal Dashboard (Tombow Watercolor)
What is a journal dashboard, anyway?  When speaking of planners, dashboard is a term that describes dividers. Essentially, they are pretty pages that separate one section from another or set the stage for an important group of pages. I was first introduced to dashboards through the Traveler's Notebook community.
I love using a journal dashboard to indicate a break in my notebook or to celebrate a new month or year. During this morning's live video on my Facebook page, I played around with a few new supplies and techniques.
What made this page so much fun (and why I LOVE doing live videos) is that it was a collaborative process. You all helped me pick colors and gave suggestions. I had a loose idea in my head beforehand, but this page really came to life in ways I could not have planned!
According to the Chinese Zodiac, 2018 is the year of the dog. I really wanted to try a faux watercolor techniques with my Tombow Dual Brush Pens, so I grabbed a water brush and got started!
I created a printable version of the coloring page on the left and put it in the Page Flutter Vault. If you're not a Vault member yet, you can subscribe here.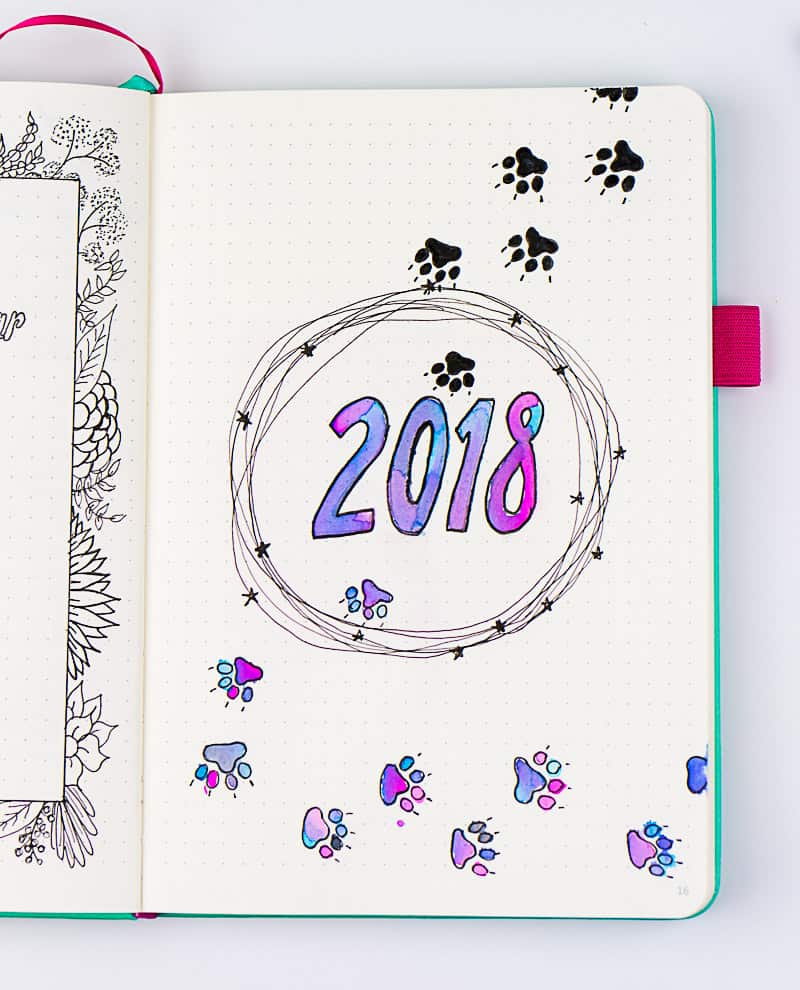 If you're new to this blog series, here's the basic rundown… Every weekday of November at 10:30 central time, I'm bringing you a new journal video LIVE on my Facebook page. I wanted to do this in real-time for a few reasons:
You get a realistic idea of how much time to set aside for journaling. It can be frustrating to watch the "YouTube Magic" happen in 10 minutes, only to find out you need an hour to recreate the page. You get the real deal with my live videos.
You can ask questions and give suggestions.
It's more fun to interact with you live!
Scroll down to watch the video. As promised, I've included all the links below for your convenience.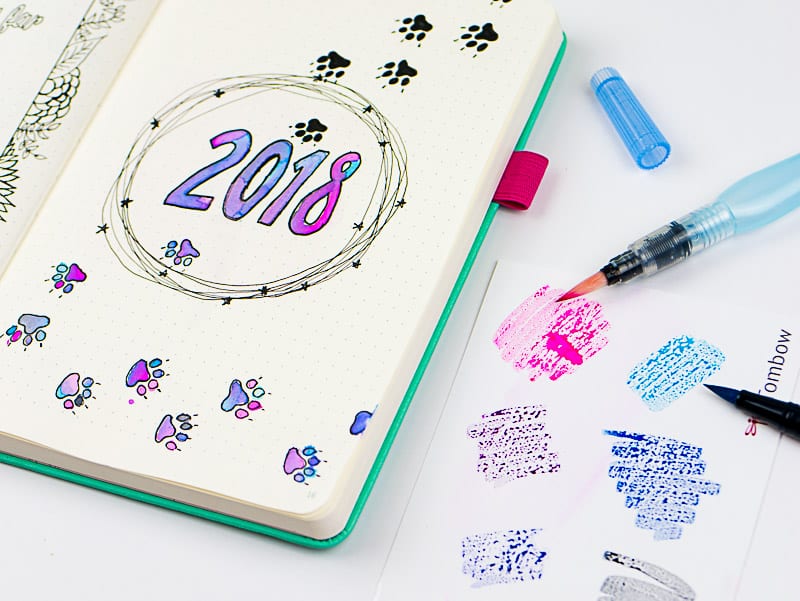 Links to supplies mentioned: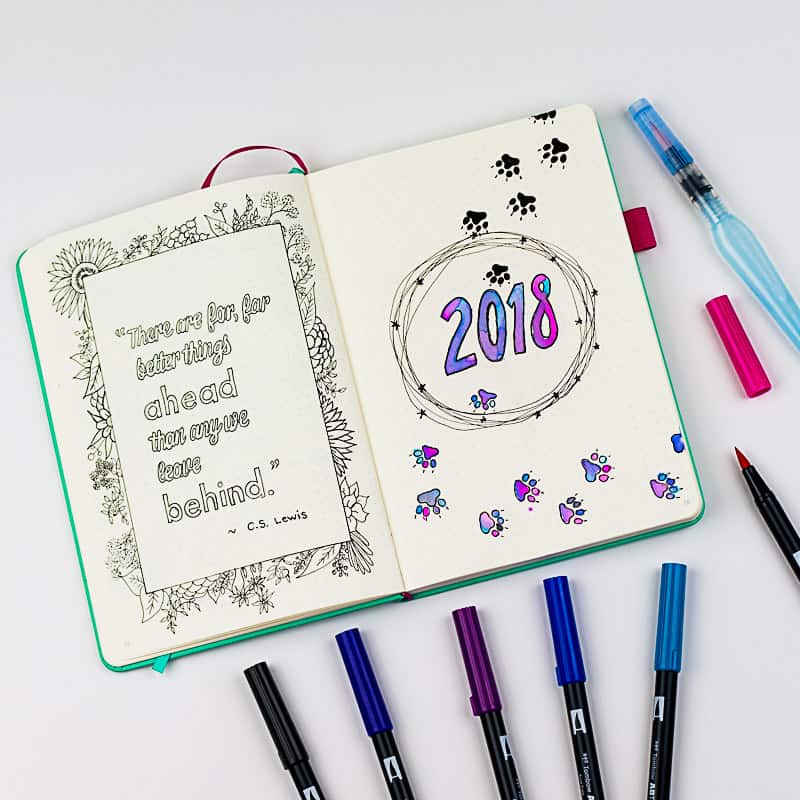 More ways to watch the rest of this series:
Your turn to share! Do you doodle in your journal? What are your favorite ways to spice up a page?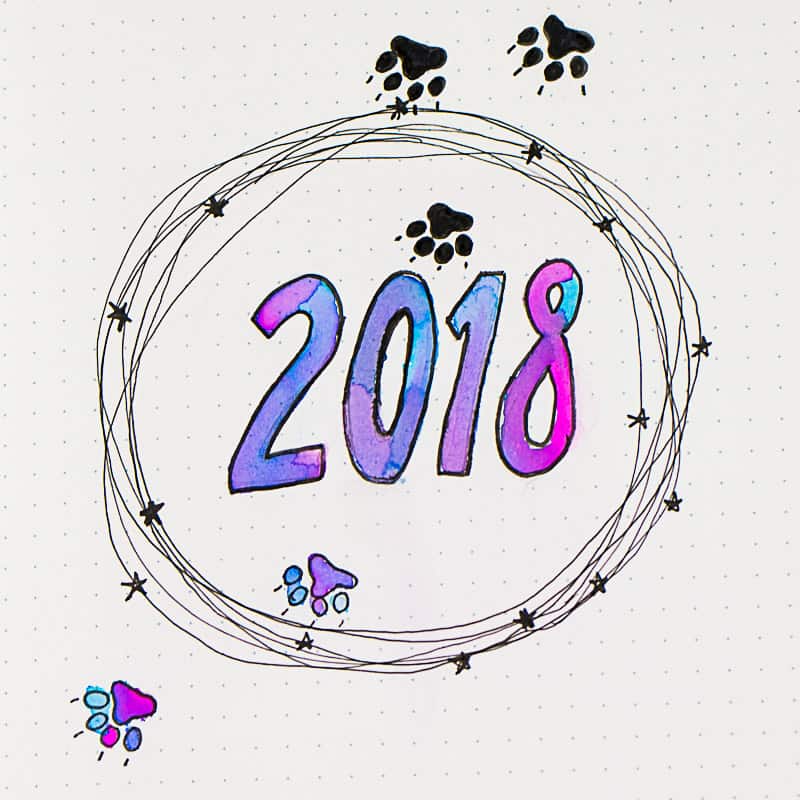 Brainstorm with me!
Subscribe to my newsletter for Page Flutter updates, posts, and announcements,
and FREE access to resources in the Vault!
Don't worry, I only deliver the good stuff. No spam.
Facebook // Twitter// Instagram // Pinterest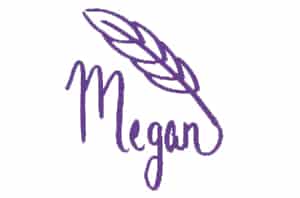 SaveSave
SaveSave
SaveSave
SaveSave