Time for sweaters, pumpkin spice, and everything nice! Torrie has some great ideas for a fall inspired art journal pages!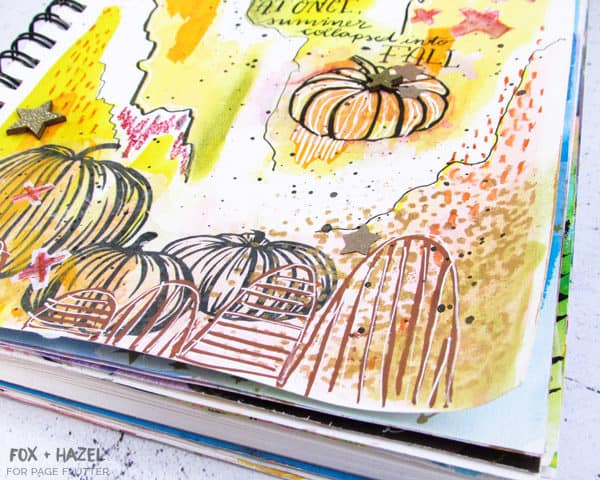 Fall Inspired Art Journal Pages Process Video + Free Prompts
Hi friends! It's Torrie again, from Fox + Hazel and I'm bringing you another fun art journal tutorial! Fall is in full effect up here in Canada, which means the leaves are changing colors, the PSL is out in full force and Costco has their Christmas decorations out (you need to chill, Costco.) With the smell of nutmeg in the air, I was inspired to create a quick art journal page to capture the season. Instead of a photo tutorial for you, I thought a video would be a fun way to show you how to create this page! Plus you get to hear me talk/ramble and catch my Canadian accent too. 😉
For this page, I used:
If you're new to art journaling, check out my orientation posts on basic supplies and how to use them..Â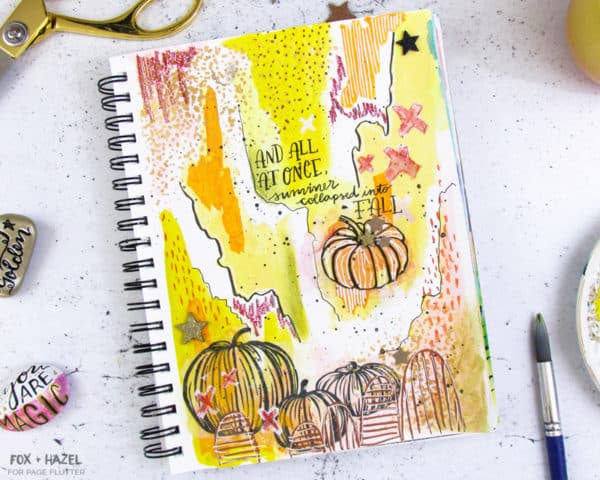 Check out the full process for creating this art journal page in the video below!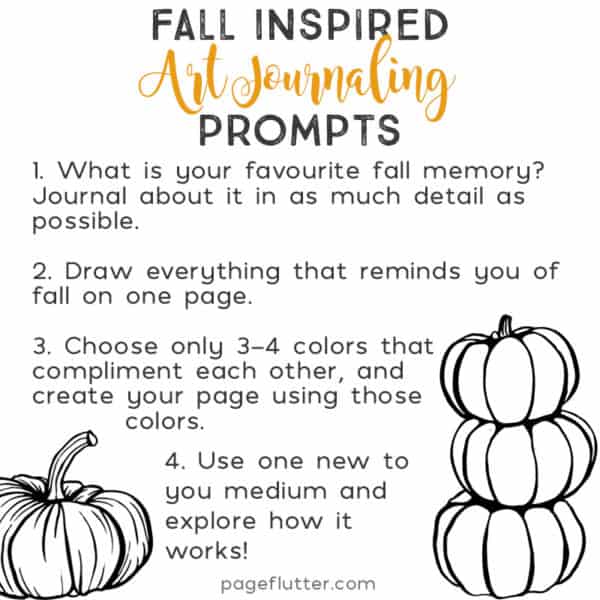 To help you get in the spirit of the season, here are some more art journaling prompts to get those creative juices flowing. I love documenting the different seasons through art journaling, because paint and marks can capture the feeling that words just can't.
PLUS, I have this free printable of some adorable pumpkin illustrations for you to use in your own art journal pages. Or maybe your planner, or cards, or anywhere you want!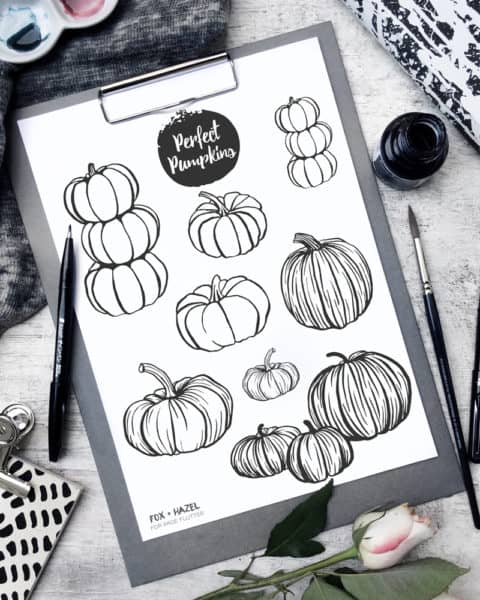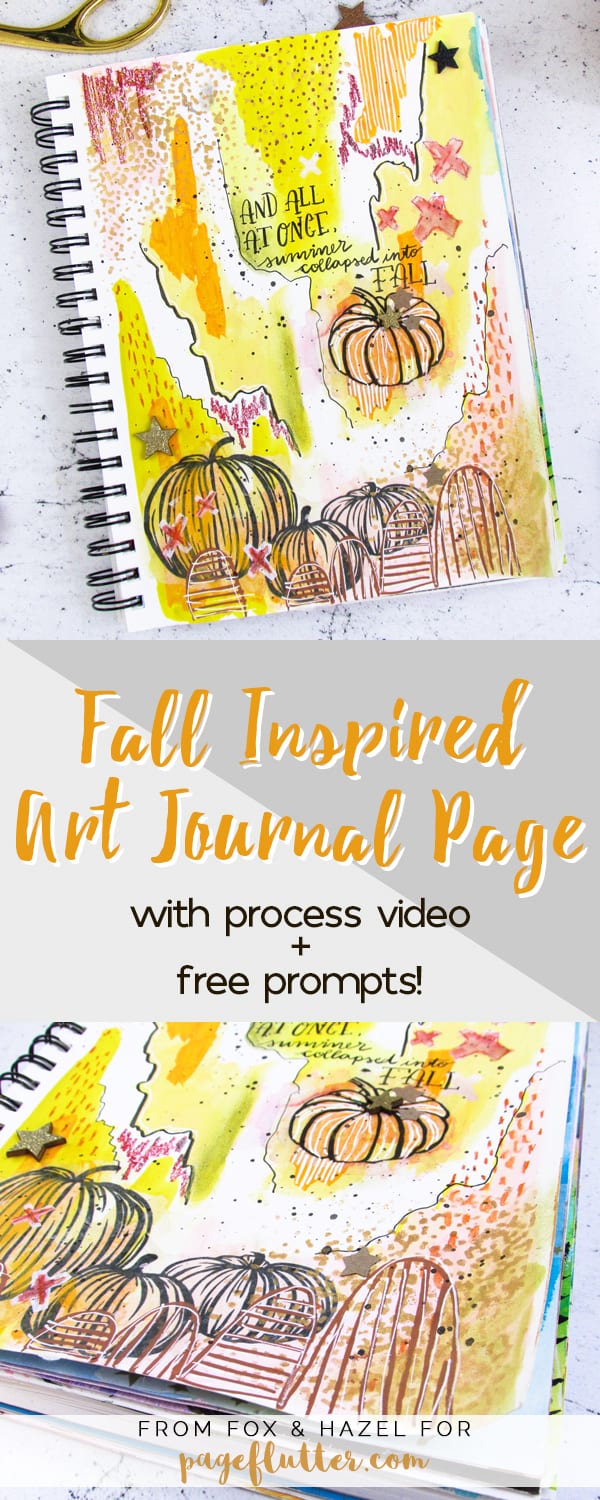 SaveSave