Embracing Bullet Journaling or paper planning doesn't mean you have to swear off all things digital. These apps can even enhance your analog living.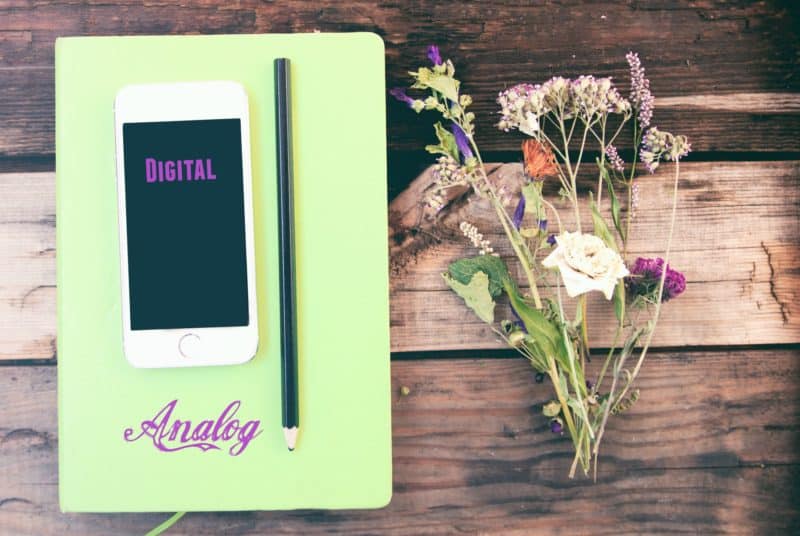 8 Digital Apps You'll Actually Use for Analog Living
I'm mostly a paper gal. If my piles of notebooks and pens didn't make that clear, my "Team Analogue" shirt usually does the trick.  I strongly believe that keeping notes the old fashioned way–with paper and a pen–is more natural for us than computer interfaces. Our brains are hardwired to retain information better when we write longhand.
Does that mean we have to swear off all things digital? Whoah! Don't throw your smartphone in the lake quite yet. Sure, you don't want to bask in the glow of your electronics all day, but used correctly, apps can be powerful tools for productivity and better living.
One of the most frequent questions I get on Page Flutter is what apps I use to supplement my Bullet Journal. I don't use many. When it comes to software, I'm a fickle pickle. I delete apps as quickly as I can download them. Still, I've had a few that were solid enough to earn their keep.
So, without further ado, let's take a peek at some handy apps even analog fanatics will love! By the way, these apps aren't paying me to say these things; I just like 'em. Even if they were paying me, you know I would give you the real deal.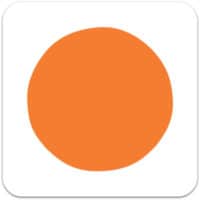 Unlike other apps on the market, Headspace is not meant to draw you deeper into your phone. It's more like a beginner's guide to mindfulness.
Instructional videos range from a couple of minutes to 1 hour.
Track your mediation habit
Learn the basics of mediation: This feature is fantastic! I was a little resistant to the whole meditation thing at first, but the videos take a common sense approach. They don't have that "you-should-give-up-deoderant-and-live-in-a-yurt" vibe.
You can use the app for free, or subscribe to focus on different areas of life such as Relationships, Health, and Performance.
Headspace is available for Apple iOS or Android.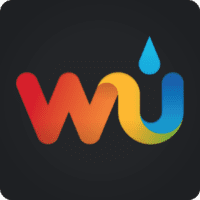 Checking the forecast has become an important part of my evening routine. When I know what to expect, I can focus on my work without fretting about the weather. Is it going to rain? Are the winds strong enough I should pull the grill in? Do I need to turn on the weather channel for tornado updates? (I live in Oklahoma; it's a real concern).
There are so many weather apps out there now, I just prefer the simple interface of Wunderground. I also like the features that help plan for outdoor activities. Even if I'm just watering my plants or walking the dog, I like to step away from my desk and ditch my phone. With Wunderground, I can set weather parameters, and the app will let me know if the weather is perfect for my favorite activities.
—>No rain, low winds, 74 degrees. Grab your leash, Lola! We're going for a long walk today.
Wunderground is available for Apple iOS or Android.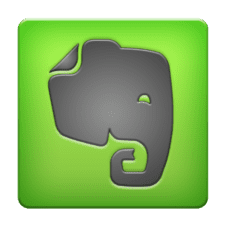 I take notes on everything. Heck, you probably do, too. Even if you're a paper notebook person like me, a backup can come in handy.
Every now and then, I forget to grab my notebook on the way out of the house. I know. I'm ashamed (hanging head). On those days, it never fails that I have 1,000 things to remember and no place to write them. I can throw them in Evernote until I'm reunited with my precious journal. The day is saved!
That's about all I do with Evernote, but man, oh, man it can do a lot! You can separate your life (or any project, for that matter) into different notebooks: Family, Work, House, etc. Within each notebook, you can add different notes.
Family (notebook)

Kid activities (note)
Doctor's information (note)
Birthdays
…you get the idea
There are even different Evernote templates you can download to help you organize different projects. When I did NaNoWriMo last year, I experimented with their templates for outline a novel, character development, etc.
Evernote is available for Apple iOS or Android.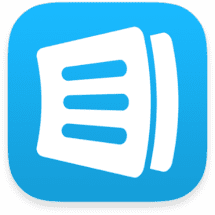 This is probably my favorite app here. AnyList solved so many problems in our home! My husband and I share the grocery shopping responsibilities. It has happened, on occasion, that we both stopped for milk on the same night, and had to figure out how to arrange 6 gallons of milk in our refrigerator. That's a lotta leche, folks!
Now that we have AnyList, that doesn't happen any more. We can build a shared grocery list and it automatically updates. If I'm at the store and he adds bananas to the list, I'll see it. The list sorts by category (Produce, Meat, Breakfast, etc.) and I can even assign items to different stores.
You can also add your favorite recipes to AnyList. Then when you do your weekly meal plan, you can add all ingredients to the list with a single tap. I don't really use this feature because of my hatred for cooking love of 5-minute meals. Hey, I can still appreciate an awesome feature!
AnyList is available for Apple iOS. There are alternatives for Android, like Out of Milk Shopping List.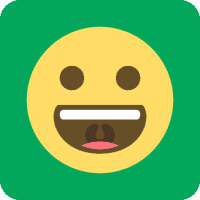 I've had a lot of fun with this little app. I haven't had it for more than a few weeks, but it's a neat supplement to any journaling practice. Happii is an emotion journal. You can rate, on a scale of 1 to 5, how much certain emotions are affecting you. The app automatically logs your entries by date and combines your answers to give you a daily happiness score.
For me, this is a neat tool for tracking how my emotions fluctuate throughout the month or as the seasons change. Knowing why you're feeling a certain way can often put a problem in perspective.
Happii is available for Apple users in the App Store. I don't know of a comparable app on Android, but comment below if you want to share one!
Here's an app many of you will be familiar with. The world-famous Bullet Journal released this app as a companion to the Bullet Journal notebook. It doesn't replace the journal at all. Here's what it does in a nutshell:
Daily reminders (a.m./p.m.) to reflect on your day and write in your journal
Access to articles explaining the basics of the Bullet Journal system
It's a very simple app, but that's part of what makes it unobtrusive. It won't interfere with your journaling, but it will prompt you and keep you on track. If you need some prompts to guide your reflection, you can try my 52 Weeks of Self-Discovery Prompts.
Bullet Journal Companion is available for Apple users in the App Store.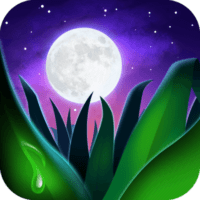 Here's my "works every time" sleep aide. Relaxing Melodies is an awesome way to set the tone for meditation, relaxation, or getting ready for a good night's sleep. You can combine different sounds to create your ideal ambience.
This is one of my favorite ways to unwind at the end of the day. I can put the kids in bed, throw on some wind chimed and take a long soak in a bubble bath. There are a few versions of this app. I started with the free one, but I liked it so much I bought the paid version in a bundle with sleep sounds, East Asian instruments, and seasonal sounds.
Relaxing Melodies is available for Apple iOS and Android.
8. Automated Alarms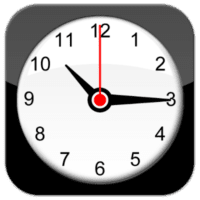 This last one isn't an app at all. I'm nuts for automated alarms on my phone.  Some people might argue against having alarms interrupting you all the time. For me, this is completely different from having emails and apps cutting into my thoughts all day. I cover more of how I work from home with small children in this post.
I choose my timers very carefully. For example, if I'm working on a blog post or short story, it's very easy for me to get so focused I lose track of time. I have a recurring timer set on weekdays to pick up my son from school. I can focus on my work without checking the clock every 5 minutes. My son loves school, but I doubt he wants to camp out in his classroom!
Apart from the work day, I use them for after school activities, bath time, and important phone calls I don't want to miss. They give me the peace of mind to be in the moment with my family.
No matter what kind of smartphone you have, it almost certainly has a recurring timer function.
So what do you think? Can smartphones actually enhance the analog lifestyle? What apps (if any) do you use to make your days happier, mindful, and productive? Comment below!
Brainstorm with me!
Subscribe to my newsletter for Page Flutter updates, posts, and announcements,
and FREE access to resources in the Vault!
Don't worry, I only deliver the good stuff. No spam.
Facebook // Twitter// Instagram // Pinterest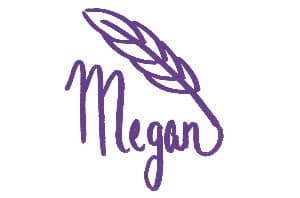 SaveSaveSaveSave