Organize your favorite bullet journal collections with a simple binder. From year to year, you'll always know where to find them.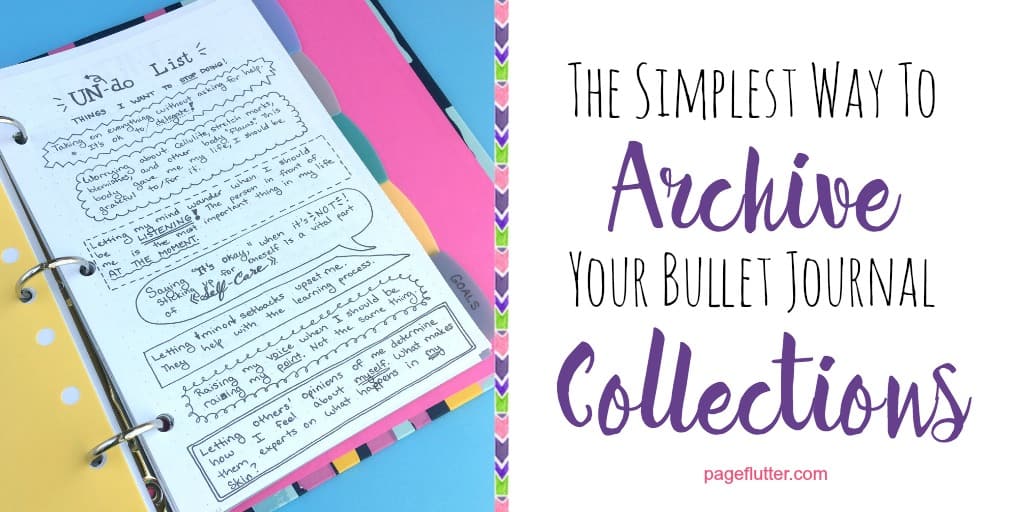 |The Simplest Way to Archive Your Bullet Journal Collections|
It's almost that time of the year! No, not the holidays…Something much more exciting. Time to change over to a new bullet journal! I look forward to a fresh bullet journal like most people look forward to Christmas (or Hanukkah, Kwanza, Festivus. That's right, I went old school with the Festivus).
The man behind the bullet journal, Ryder Carroll, suggests a new bullet journal at beginning of each year, and I agree. Even if I have pages left in the old journal, I get a brand new start for the new year.
Ok, the truth is, you can switch to a new bullet journal any time of year. The dynamic nature of the system means you can shift to a new notebook on July 27th if you want. Maybe you're a heavy note-taker, and you go through multiple notebooks each year. No problem.
Of course, switching over leaves the very sticky question…
What to do with all those useful & beautiful collections?
You've worked hard to organize your goals into easy reference pages, bucket lists, collections, and trackers. It seems a shame to leave them all behind. I admit, I rewrite a few into my new journal (the ones I use most often/can't leave at home), but I still wanted a way to catalogue my collections separate from my old dailies and scratchy notes.
In case you haven't heard, NEVER tear pages out of a sewn journal (i.e. Leuchtturm, Rhodia, etc.). You might get away with it for a page or two, but you run the risk of the whole journal falling to pieces. So, unless you use a system with removable pages–Filofax, disc bound notebooks, or Traveler's notebooks with inserts–your precious collections are going on the shelf inside your old journal. *Sigh* I hate goodbyes.
When it comes to my everyday bullet journal, I'm a hard-core notebook girl. I like that each page has a set page number and there's some sense of permanence to it. Refillable systems just don't work for me. I start taking pages out, moving things around, abandoning the index because it's always wrong anyway… It's anarchy, I tell you! I like ringed systems for other projects, but not for my bullet journal.
Maybe you're in the same boat. Where does that leave us? What can you do to catalogue your important lists?
This is where a Collections Archive swoops in to save the day! It allows you to:
Merge multiple years of your collections together. No more rifling through multiple years' bullet journals to find an old collection you want to reference
Keep your old journal intact
Sort collections by function and category
Move things around as needed
Acts as a "quick look" for different areas of your life
How to Create Your Own Collection Archive
It's so simple to put together a collection archive, and it DOES NOT require hours of recopying pages by hand. It also gives you the unique ability to rearrange your collection according to which are of your life they improve. Since you're not disassembling your old journal, you can still skim the index at any time to see where that collection fit into your routine. Rather than flipping through years of journals, I find it easier to use a collection archive to organize them all in one place.
Choose a Binder
My first order of business was choosing a binder. I happened to have both of these ringed binders on hand, and they're both great options for anyone who uses an A5 bullet journal (Leuchtturm1917, Rhodia, Moleskine, Northbooks, and so on).
The one on the left is a Turquoise Filofax Domino (A5 Organizer). Filofax makes amazing products! It's always a durable choice for a binder you'll be using from year to year. Be aware that Filofax uses a six-ringed system, so you'll need a corresponding hole punch if you plan on using it as your archive.
The choice on the right is a simple 3-ringed mini-binder I got at Target for about $3. You can find mini-binders in pretty much any store that sells office supplies, or grab a cheap one on Amazon.
I opted for the Target binder because I've already earmarked the Filofax for a writing project I have on the horizon.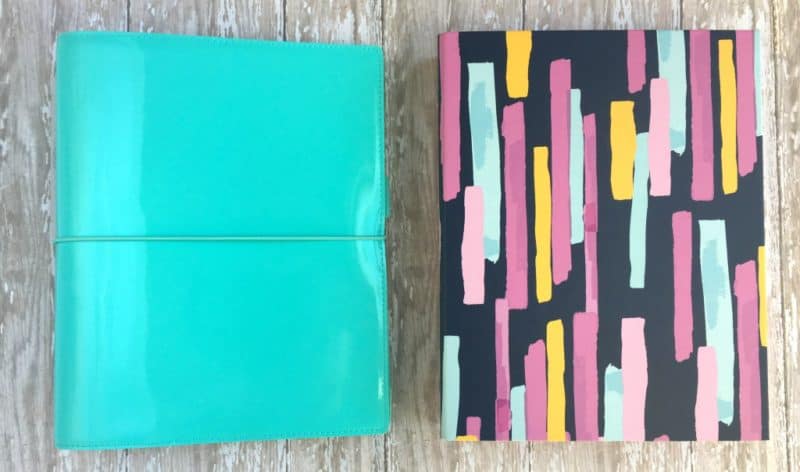 Scan & Print Your Collections
Now, you need a way to get your collections into your archive binder. You could copy them all by hand onto dotted loose-leaf paper before you archive them, but that sounds like a lot of unnecessary work to me. I decided to take the easy–I mean, efficient–way out.
I slapped by journal down on my home copier and hit the color button. Done! Any color scanner/printer combo will work, as long as you can lay the journal down on the scanner glass. I have a Canon PIXMA MG6620, which worked great for this project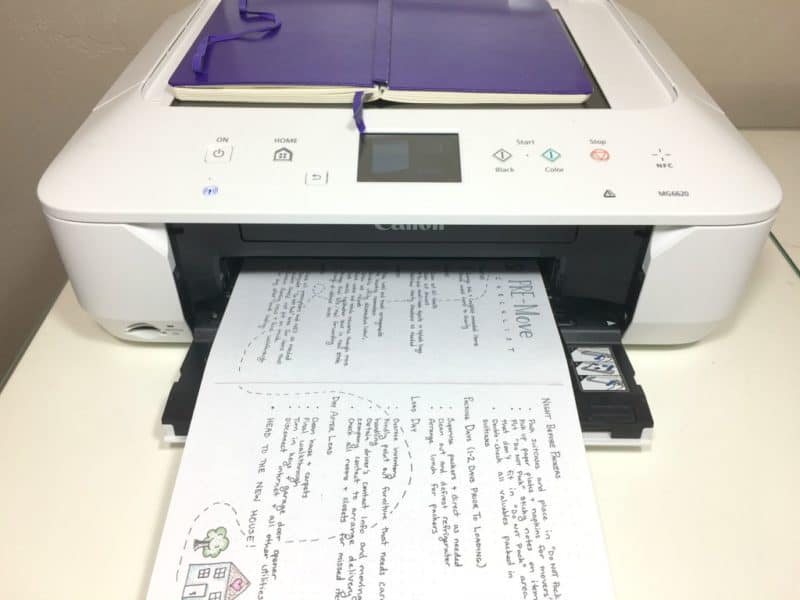 Just for the record, I've been very happy with this printer. I can print straight from my iPhone, and I've always been happy with the print/scan quality. I've had it for a few years, so there's probably a newer & better model out now.
Anyhow, I copied two pages at a time, flipping through the whole journal until I had all the collections I wanted to archive.
*Note: I didn't archive every collection I made this year, since some of them were only useful temporarily. If I saw future applicability of a collection, I copied it.
Crop & Trim the Pages
I sliced each copy down the middle to separate the pages and cut them down to the original A5 size.  I used my Fishers slicer I've had for about a decade, but if you don't have one, regular scissors will work just fine. I discarding any dailies that landed next to a collection page. Nothing against my dailies, but they don't belong in my collection archive.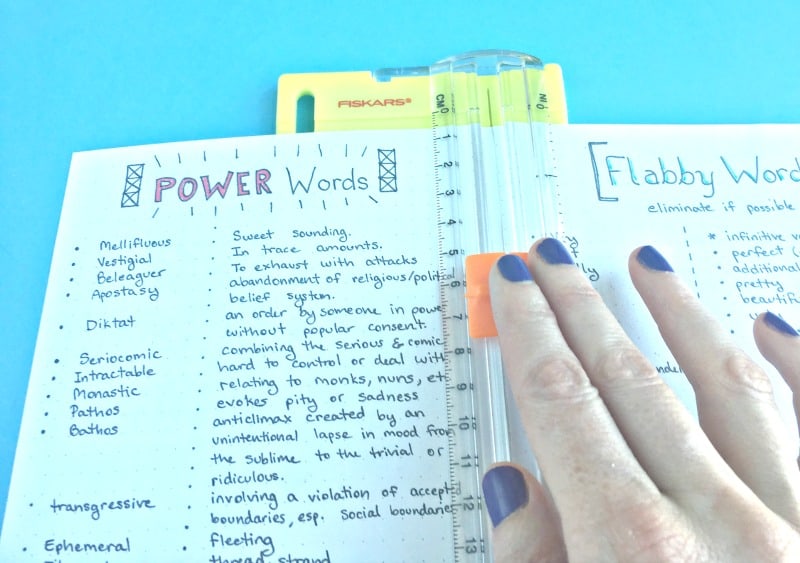 The pages above are an example of the collections I keep on writing. You can get a full view of these in my post, 14 Lists to Supercharge Your Writing. I've added many more writing lists (notes on story craft webinars/lectures I've attended, lists of character names, writers to study, books to read, etc.) and I just can't bring myself to start a separate writing bullet journal. Instead of being loaded down by 2 journals everywhere I go, I opted to sort my writing collections into one tab of my archive. Whatever works, right?
Putting It All Together
Time to put it all together. Some companies make mini-binder hole punches, but a lot of full-size hole punches can be set for different size paper. I already had an adjustable full-size hole punch, so I just moved the punchers to the right positions for a mini-binder. Use what you have, I say!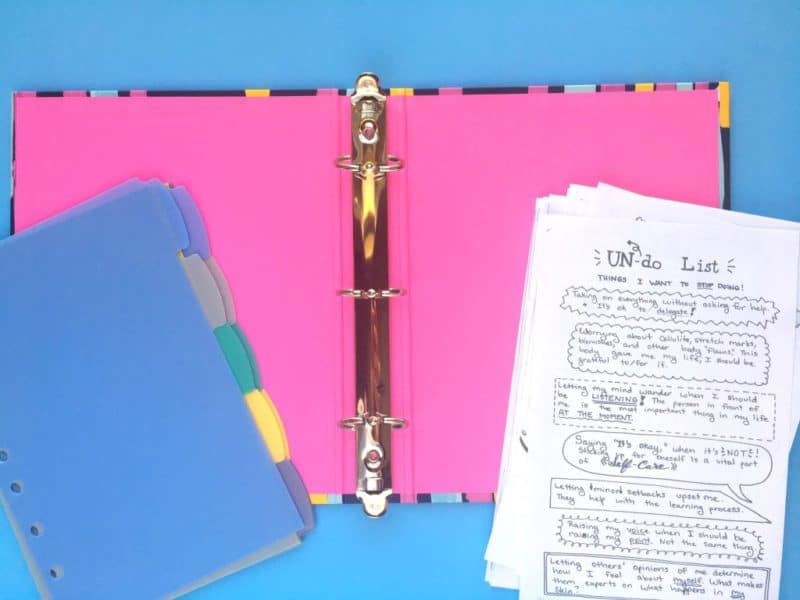 I also grabbed 2 packs of Avery Mini Write-on Dividers. I've only filled 5 categories (1 pack of dividers) so far, but I wanted room to grow from year to year. Then I put each collection in the right section of the binder. Easy peasy!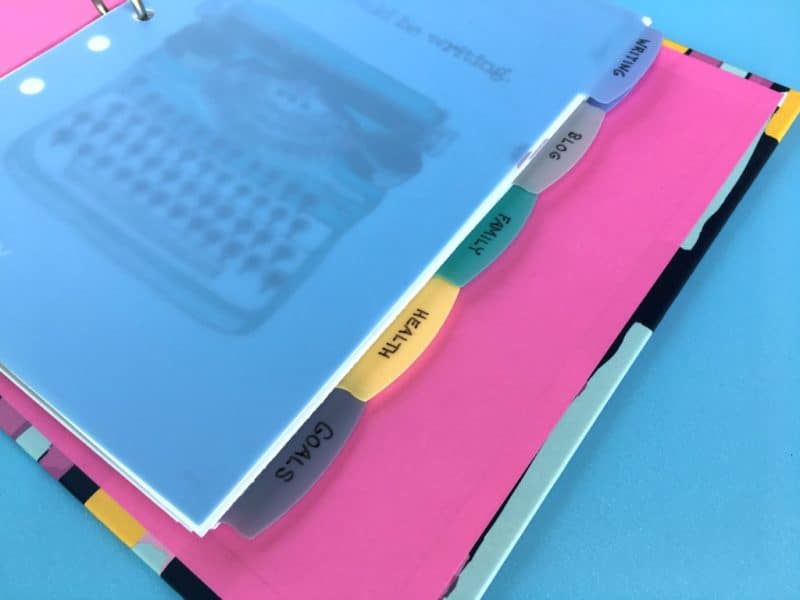 That's it! I have plenty of room for future years in this little binder, and it keeps all of my collections together. Even though I prefer chronological journaling, it's nice to be able to move things around and keep my collections in a different format.
Now, bring on the notebook!
What do you think of the Collections Archive? Comment below with your favorite tricks for long-term bullet journal organization.
Brainstorm with me!
Subscribe to my newsletter for Page Flutter updates, posts, and announcements.
Don't worry, I only deliver the good stuff. No spam.
Facebook // Twitter// Instagram // Pinterest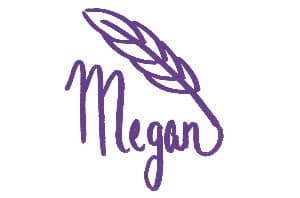 SaveSave