Celebrate spring in your planner or Bullet Journal with these printable floral planner stickers. These hand-drawn designs are great for coloring, too. Plus, you can cut them on your Cricut or Silhouette!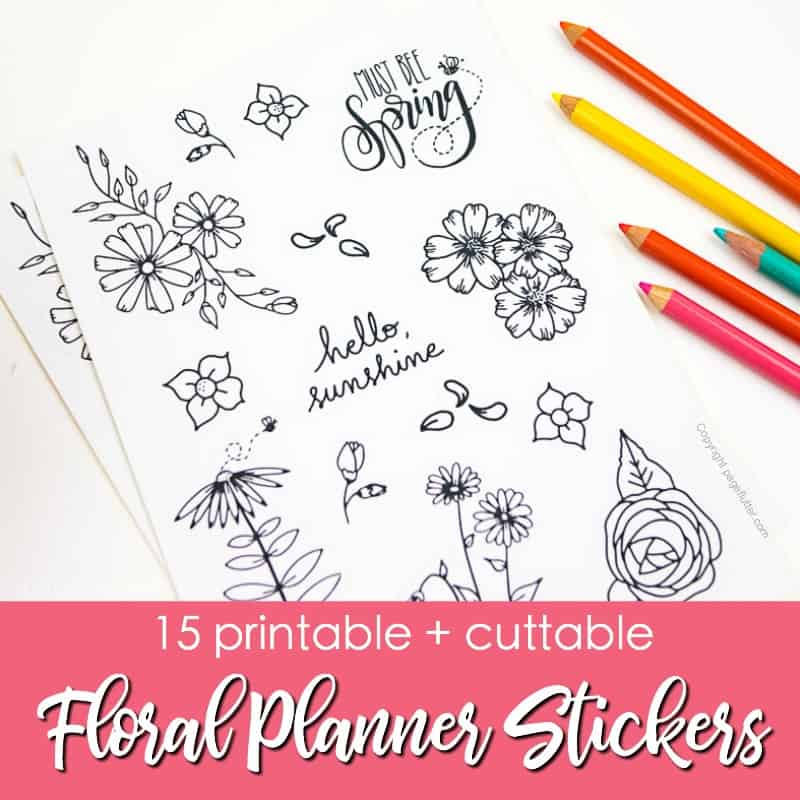 Spring is the perfect time to go flower crazy! As much as I love autumn, there's something invigorating about the new beginnings of spring. If you've been struggling to stay with your goals, this is the perfect time to refocus and infuse your routine with color. I took the opportunity to make some special stickers for my Bullet Journal and thought I would share them with you!
Print these hand-drawn flower stickers for your planner or Bullet Journal to energize your daily routine and celebrate all the promise of spring.
Want more freebies like this? Sign up for my newsletters below and gain access to the exclusive Page Flutter Vault.
15 Printable Floral Planner Stickers to Beautify Your Entire Routine
Flowers are my go-to doodles! I love adding them to my planning pages throughout the day, but not everyone has time for drawing. So, I'm giving you doodles you can print out and keep on hand for those special pages that need a little extra sunshine! I've included some quick tips for getting started with these stickers.
Read on for my favorite tips and supplies, then scroll to the bottom of this post for the freebie!
RELATED: Want more Cricut inspiration? Check out these 10 cutting projects for planning + journaling!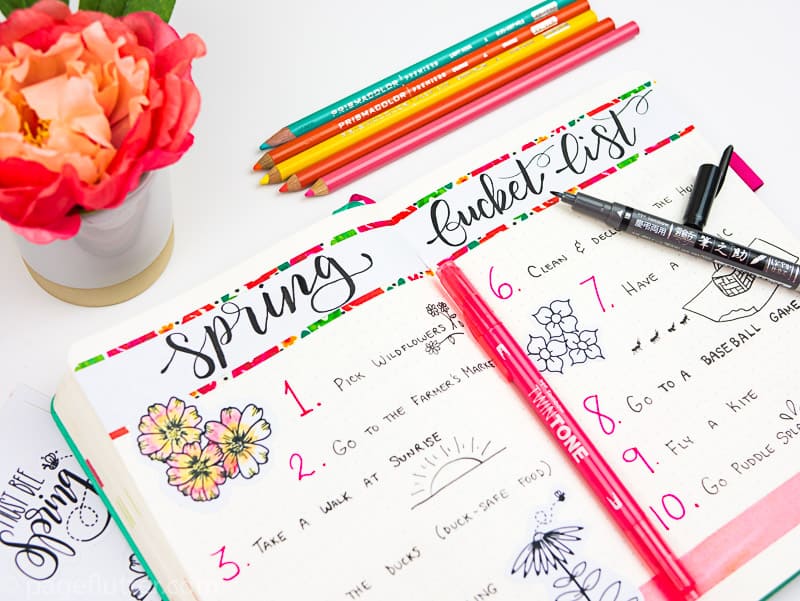 How to Print Your Own Planner Stickers
Printing your own stickers from digital images is really simple. I drew these images by hand, then digitized them in Adobe Illustrator. You get to skip all that hard work, because I'm giving you the images you need! You can apply the same tips below to make a sticker from any digital image (just be aware of any copyrights that may apply to your chosen image).
Supplies used in this tutorial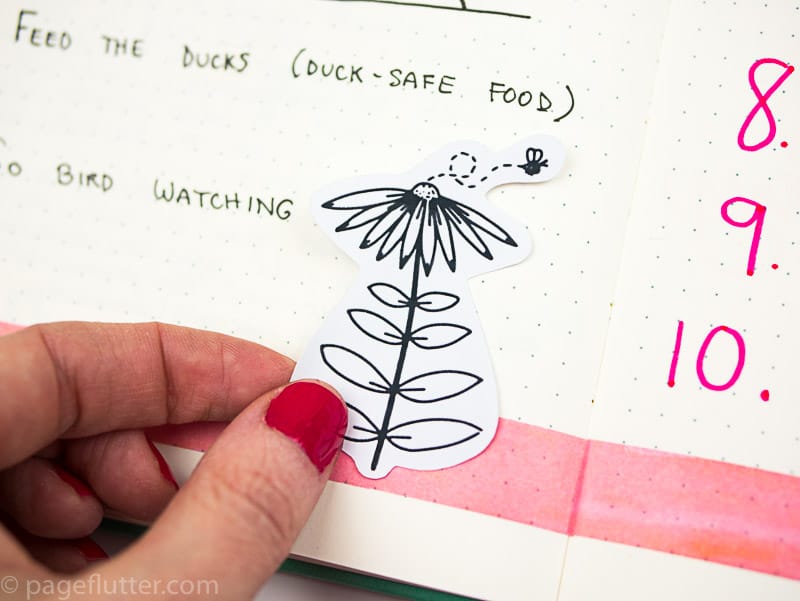 Here's how you can turn my digital freebie into your own flower stickers. It's really easy, I promise!
Step 1: Save the Free Printable Floral Planner Stickers
The links to save are at the bottom of this post.
If you're using a cutting machine to cut your stickers (I used my Cricut Explore Air 2), you'll want the PNG version.
If you don't have a cutting machine, don't worry! You can use a PDF version and skip straight to Step 3 (Printing).
Step 2: Load to Cricut Design Space (or Silhouette Studio)
Load the PNG to your cutting machine's software suite. When you get the PNG file into Design Space, you'll be give the option to make it a simple cut file or Print Then Cut. Choose Print Then Cut. This will allow you to print the image on sticker paper in your printer, then transfer it to your Cricut for cutting.
Resize the image to your desired size on the project canvas. I already added a white bleed to each sticker so you don't have to worry about cutting off any of the design The machine will automatically know where to cut based on where the transparent background is.
*If you have Silhouette Studio, your steps may vary a little, but the basic idea is the same.
Step 3: Print the Images on Sticker Paper
Load your printer with your favorite sticker paper and print! I used the Silhouette white sticker paper), but Cricut's printable vinyl is also a great way to make very durable stickers.
If cutting by hand, simply print the PDF version of these stickers.
If using a cutting machine, send your Print Then Cut project to the printer from within your cutting machine's design software.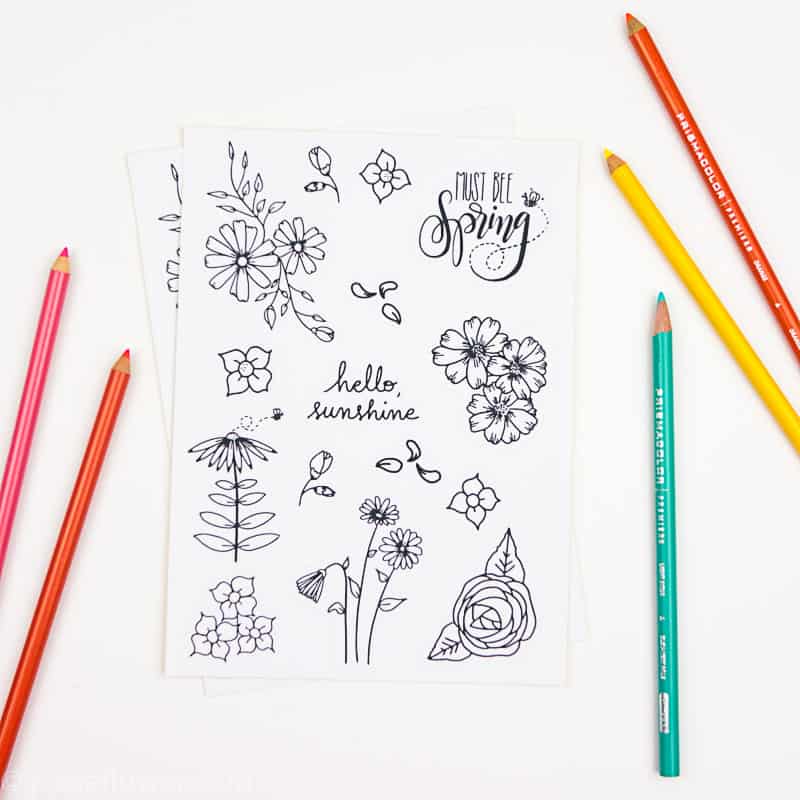 Step 4: Cut Sticker Shapes
Cutting by hand: Use a pair of scissors to trim around each sticker design. Peeling off the backing is a little trickier with this method, but your stickers will still be gorgeous!
Using a Cricut or other cutting machine: From the Cricut Design Space, send the project to the printer. Once it's printed, place the sticker sheet printed side up on your light grip cutting mat. I like the "Sticky Note" setting because it creates perfect kiss-cut stickers that are easy to remove (just like the ones in the photo below).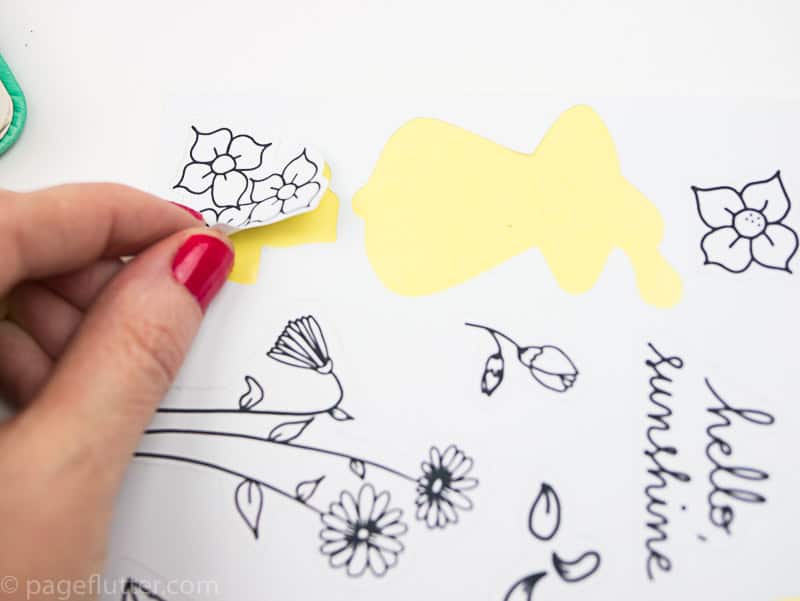 Step 5: Color your stickers as desired!
Now, for my favorite part…You get to add them to your planning pages! I love the way these stickers look in plain black-and-white, but they also make great coloring outlines. The Silhouette sticker paper is smooth and takes colored pencils and markers very well.
Ready to make these yourself? Grab the files below and get started!
*** Get the Printable Freebie Below ***

Printable Floral Planner Stickers (Printable Freebies
*Note: I put a lot of time and energy into these freebies for my readers. All of my freebies are for personal use only and may not be copied, distributed, or sold anywhere, including Etsy.
Printable Floral Planner Stickers, A5 Sized (PDF Version): Save the PDF version HERE if you plan on cutting your floral stickers by hand. The PDF is sized as an A5, and you can print directly to sticker paper in PDF format.
Printable Floral Planner Stickers (PNG Version): This is a PNG image file with a transparent background. Get the PNG version HERE if you're using a cutting machine.

For Cricut Design Space, you can upload the PNG file as a Print Then Cut file. I prefer to cut these on Silhouette cutting paper (use the "Sticky Note" setting for perfect kiss-cut stickers) or Cricut printable vinyl (vinyl setting). I'm not a Silhouette user, but you can also use a PNG for a Print + Cut sticker file in Silhouette Studio.
What are your favorite ways to use stickers in your planning? Drop me a comment below to request future freebies of your favorite headers, planning icons, or decorations. Enjoy!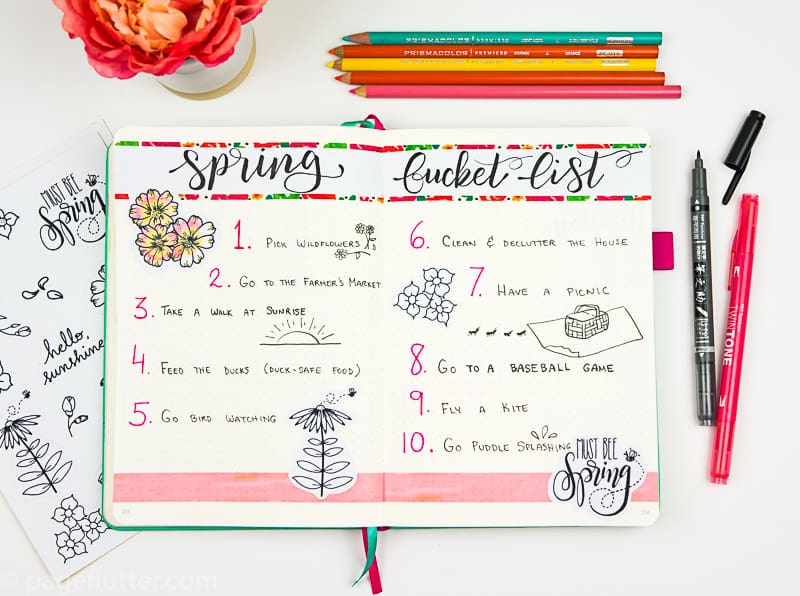 Brainstorm with me!
Subscribe to my newsletter for Page Flutter updates, posts, and announcements.
Don't worry, I only deliver the good stuff. No spam.
Facebook // Twitter// Instagram // Pinterest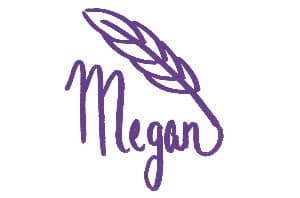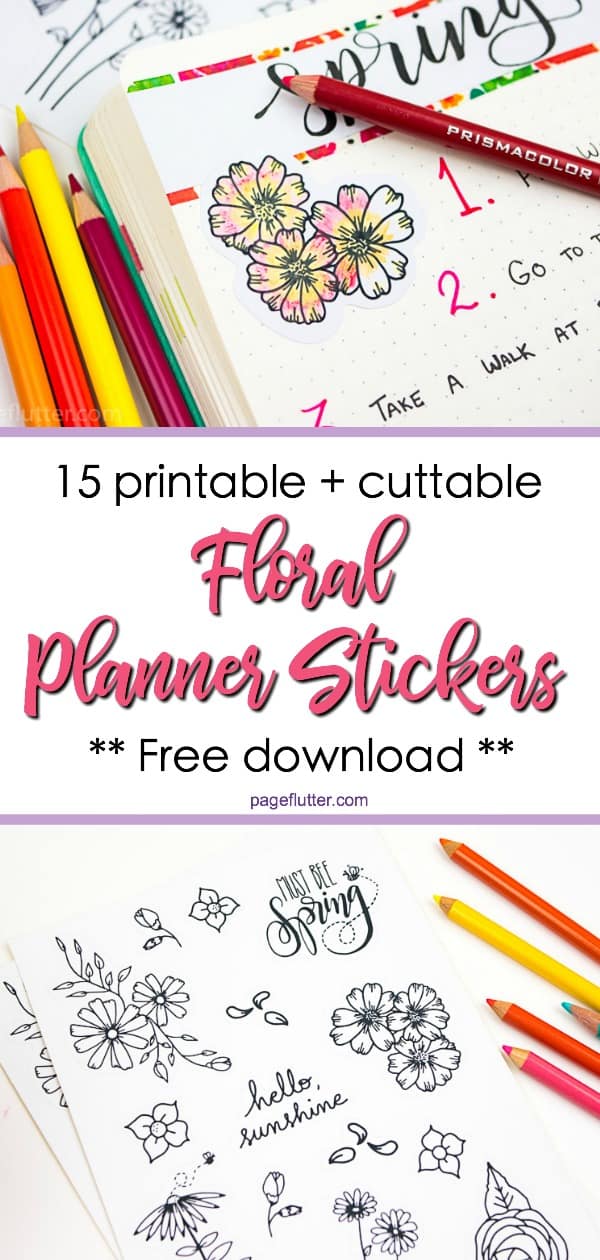 SaveSave