Handwriting is super hot in the Bullet Journal community. The digital world may have us typing away most of the day, but we still appreciate the joys of handwritten text. I've rounded up my favorite posts to help you take your handwriting to the next level.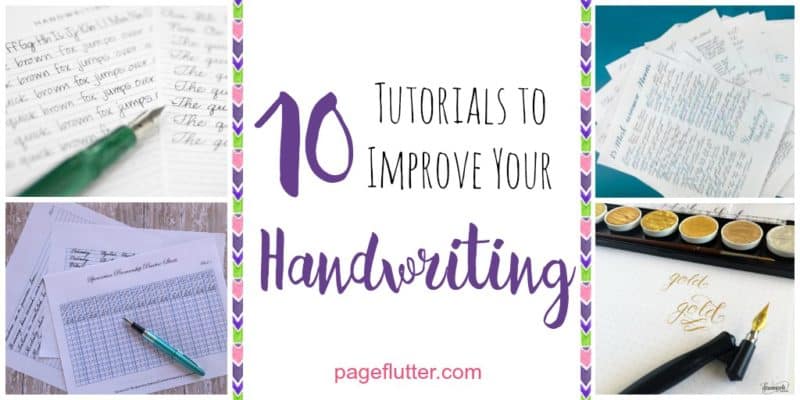 10 Handwriting Tutorials for Your Journal |
As I was working in my office the other day, my husband came in and asked,"Can you address this letter for me?" I stopped what I was doing and wrote the address on what turned out to be a BILL–not a personal letter needing fancy penmanship. So, why did he need my help for such a mundane task? Because he believes his handwriting is messy.
He's not alone.
Almost every day I overhear someone lamenting how terrible their handwriting is. Sure, they laugh about it, but the jokes are also laced with embarrassment. Stop living in the shadows!–Ok, it's not quite that dramatic, but you should be able to write a note without apologizing for yourself.
Whether you're scrawling letters to your pen pals during #InCoWriMo, keeping up with holiday correspondence, or making everyday notes in your Bullet Journal, these tutorials will get your handwriting up to snuff.
Before you practice, be sure to grab a top-notch pen from my list of favorites.
Spencerian Penmanship- Page Flutter
Nothing like shameless self-promotion to kick things off, huh? I wrote this post back when I discovered Spencerian handwriting books on Amazon. They were so beautiful that I couldn't bring myself to write in them. I created some printable practice sheets so you can keep your books in pristine condition. Check out the whole post here.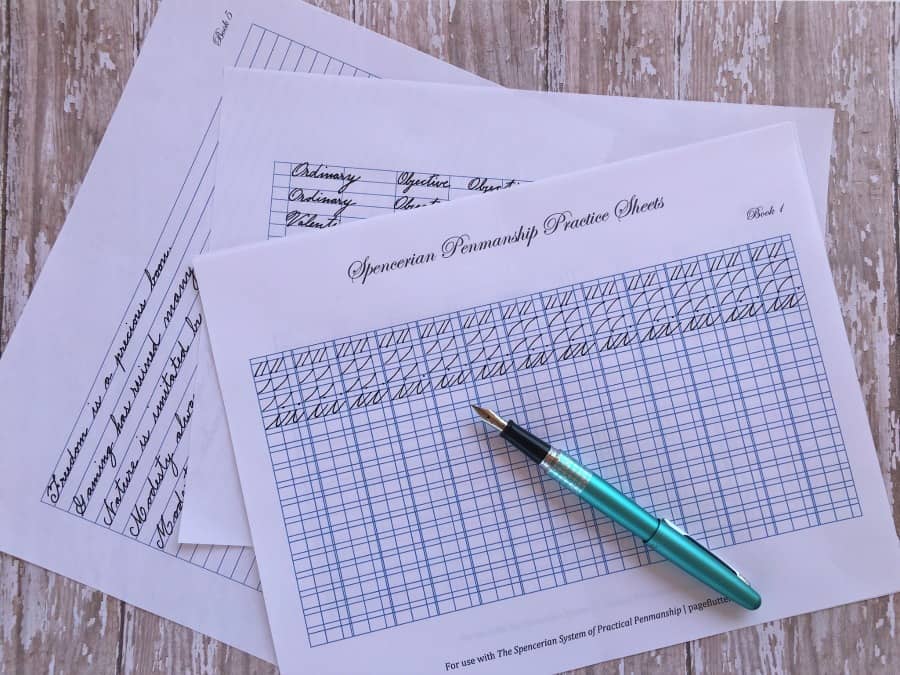 Modern Calligraphy- Dawn Nicole Designs
Even if you're not interested in learning the full-blown art of calligraphy, some basic skills can help your handwriting. You'll gain awareness of how to form your own letters. Dawn Nicole Designs has tips, tutorials, and free practice sheets to get you going. Check out her calligraphy basics here.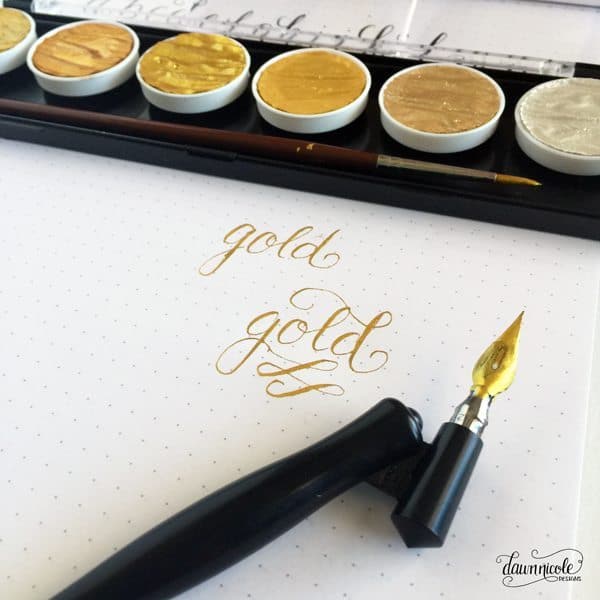 Simple Tips for Practice- Productive & Pretty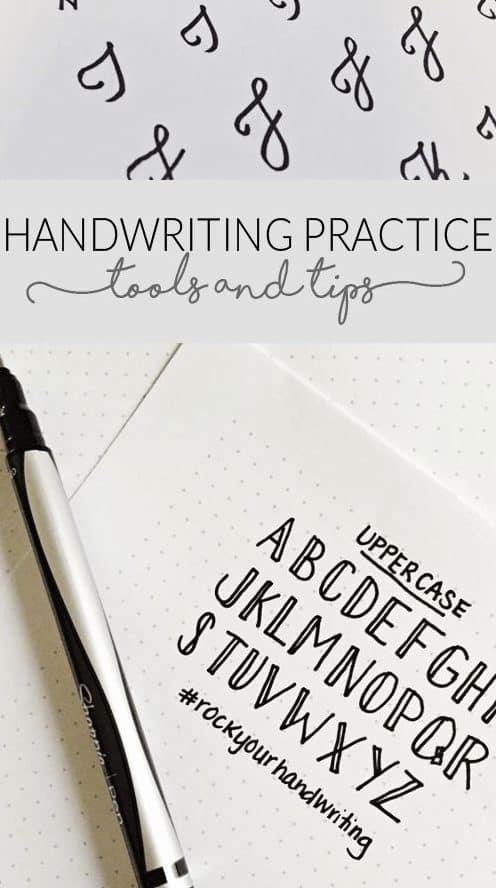 Handwriting for Manly Men- The Art of Manliness
I don't want the men out there to feel like I'm neglecting them! The Art of Manliness created a fantastic post about the important of having legible handwriting. They cover everything from the benefits of handwriting, history of cursive techniques, and give practical advice for improving your own handwriting. See? Not just for women.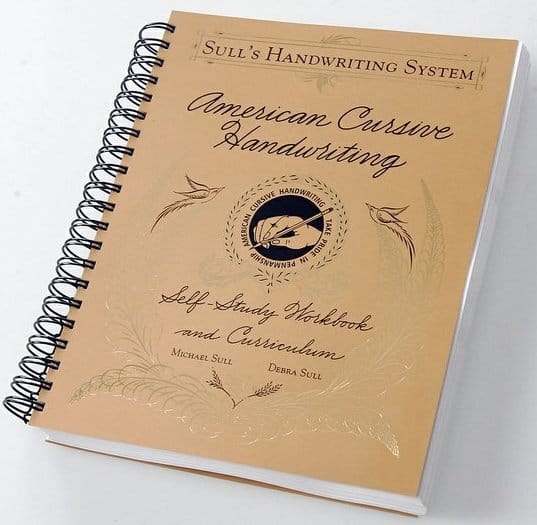 Daily Practice Inspiration- Boho Berry
A fellow Spencerian enthusiast (and one of my personal favorite journal bloggers), Boho Berry shows you how she practices in her distinct creative style. Also check out her #RockYourHandwriting challenge with Tiny Ray of Sunshine, Decade Thirty, and Pretty Prints and Paper.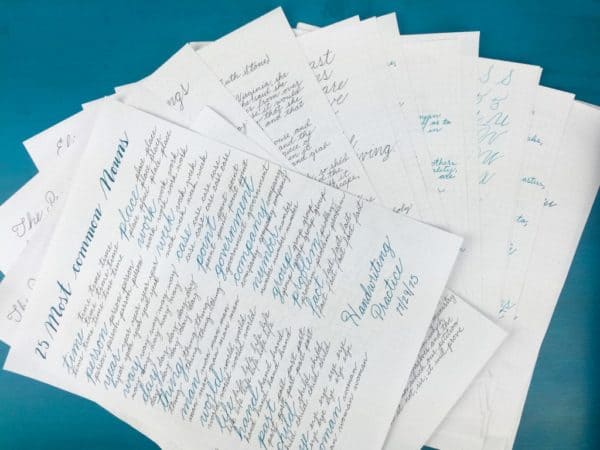 Practice Sheets for Cursive & Print- Melissa Esplin
Calligrapher Melissa Esplin shares her tips for making great handwriting permanent. Grab her free print and cursive alphabet practice sheets to get started right away.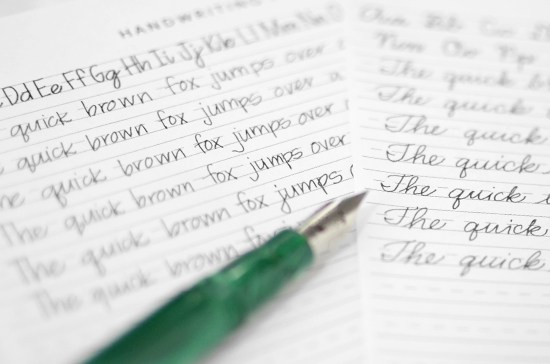 Keeping a Practice Notebook- Heart Handmade UK
Claire from Heart Handmade UK understands the benefits of keeping a notebook. Hey, we're Bullet Journalists; you don't have to convince us! She also has a few freebie practice sheets, and some great recommendations on supplies.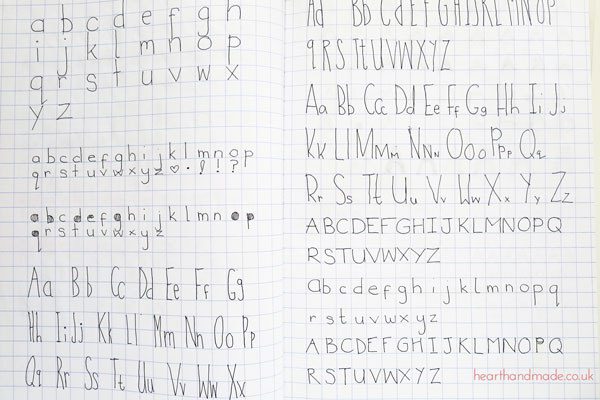 Get a Grip- Little Coffee Fox
Shelby from Little Coffee Fox and I frequently collaborate. As a fellow journal blogger, she shares my appreciation of putting pen to paper, and we clicked instantly. In this post, she offers real tips on proper pen grips, stretches, and her Morning Pages (a habit she's enticing me to start)!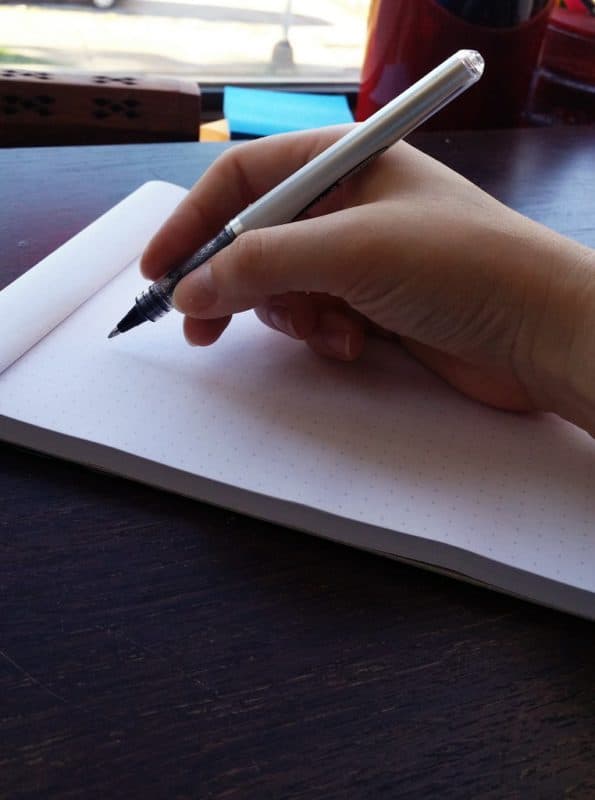 A Signature Style- CreativeLEI
CreativeLEI breaks down the anatomy of letters to help you alter your letters into a style that's distinctly you. While you're there, check out her challenge, 31 Days to Love Your Lettering.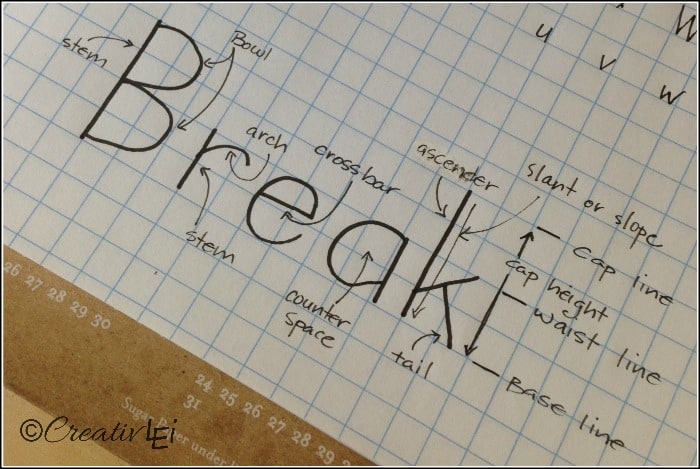 Diagnosing Your Issues- Hello Brio
Hello Brio is another one of my favorite blogs. Jenn always has great advice for freelancers and bloggers, but her tips on handwriting are a special treat. She shows you how to spot your handwriting issues before you start practicing new habits.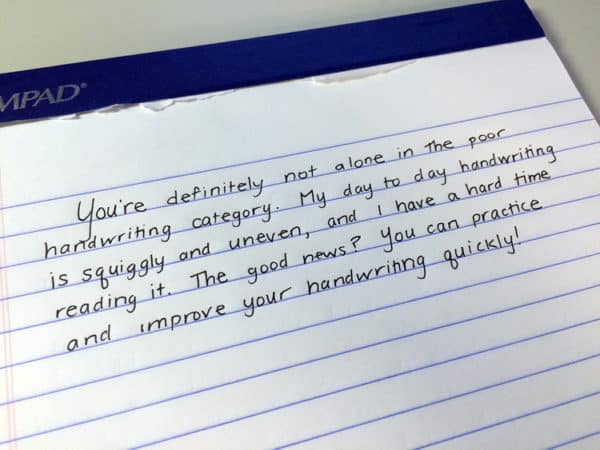 Do you wish your handwriting looked cleaner? Print or cursive? Comment below with any lessons learned or tips you've picked up along the way. 
Brainstorm with me!
Subscribe to my newsletter for Page Flutter updates, posts, and announcements.
Don't worry, I only deliver the good stuff. No spam.
Facebook // Twitter// Instagram // Pinterest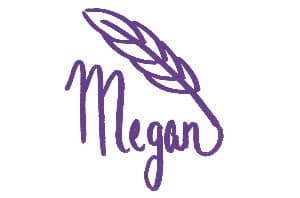 More posts to make you smile
     
SaveSave