Need to organize your move to a new house or apartment? Elizabeth is showing us how she uses a Bullet Journal® to tackle the 1,000 tiny tasks of moving. 
How to Use Your Bullet Journal to Overcome Moving Mayhem
Hey, everyone! It's Elizabeth from Jihi Elephant. I recently made the 13-hour drive from my hometown in Michigan to my new home in North Carolina. This move was incredibly stressful and demanding, as most moves can be! I would not have had any clue what was going on had I not organized everything in my journal. I'd love to share my own personal pages and show you some other options so your move can run smoothly with the help of your Bullet Journal® or planner!
Plan Ahead
The first thing I did was draw out planning pages through at least one week after the move. I moved in the middle of July (and had gotten my move date in the middle of June), so I completed all my pages for July ASAP. This is incredibly helpful because everything within the planning time is already designed for you, and you do not have to worry about forgetting important dates and information while you are trying to finish those pages.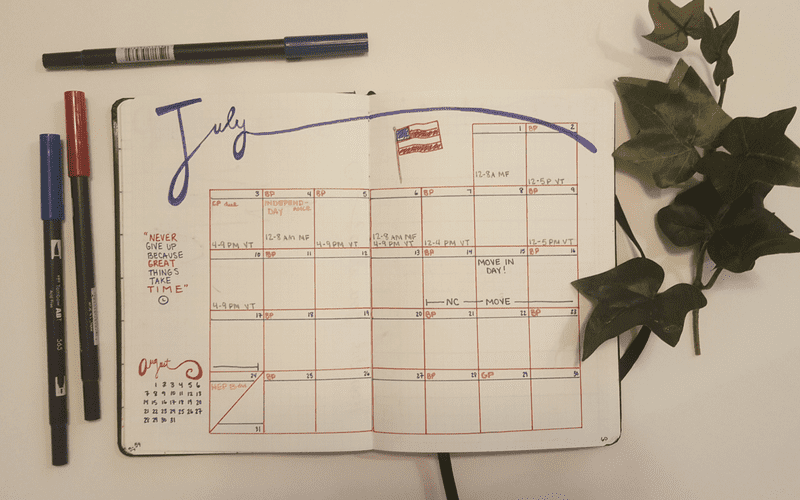 Create a Long-Term Shopping List
By 'long-term' I mean that this shopping list is full of those particularly large or pricey items. Because my move was my first permanent move into an apartment by myself, my "Apartment List" was a little longer than yours might be. There are no requirements here. You don't even have to feel like the list can only include necessities. Don't know what to add to your checklist? Check out my Apartment Basics Checklist!
My list includes things that I haven't been able to get yet , and I have been here several weeks! This is a long-term list, so maybe you have to wait until you are more established or until you can afford to get some of these things. That's ok, this list is a free-for-all. But the key is no leave off things like groceries, soap, or makeup. Those are for your grocery list.
If you take a look at my list below, I did add "groceries." For me, this meant that I needed to save extra money to stock my kitchen right away. This was not a specific grocery list, just a reminder to save for extra grocery expenses. To be honest, I do not know why I crossed it out instead of checking it off, but that's the beauty of this page. It's not perfect. If you're like me, you'll over prepare with this list. When you arrive, you'll realize that some of the items on your list aren't needed. I just crossed those off later.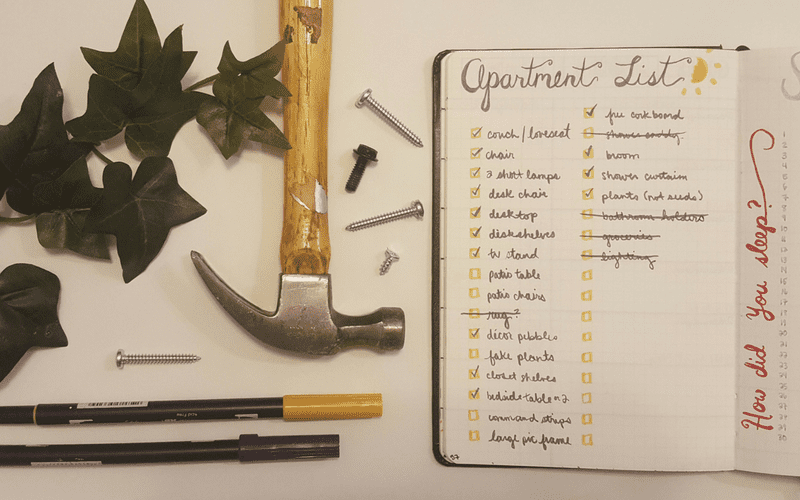 Why Do I Create This Page First?
You might wonder why I chose to speak about a page full of things you don't NEED first. My first reason is that these items are generally more expensive and may require you to put more money aside in advance. The earlier this page gets done, the more aware you are of larger projects. I also suggest this page first because, right when you become aware of the move you are more excited and less realistic; therefore, you are more likely to list some things that aren't necessary. There is no harm in being ambitious, since you can always remove things from the list later, right? It's best you allow yourself to be excited before the reality of the bills and legal aspects take over.
What Else Can I Do With This Page?
Something you might consider adding to this page is prices or price ranges. I did not include prices because many things on this list were gifts or garage sale purchases. I had an overall budget, but not a budget for each item. If you have price ranges, or prices and would like to track them, then add them to this page!
Create A Moving Checklist
The next page you should create is a moving checklist. This one is particularly helpful if you are moving a great distance and only get one go at it. There are a ton of these on Pinterest if you are interested in looking at what others have to offer. Here is the one I used as a basis for my checklist. I did, however, have to modify mine as I only had 4 weeks to prepare a move from Michigan to North Carolina.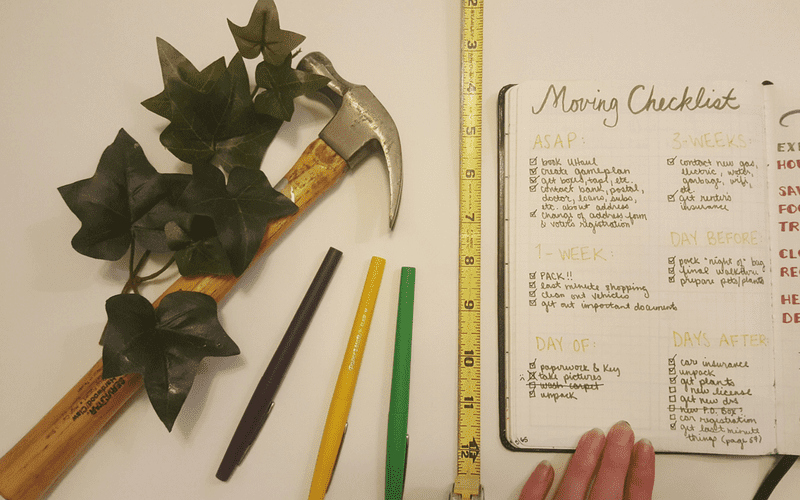 By the way, Megan has a moving checklist she shared on Instagram. That girl moves ALL. THE. TIME. You can see her checklist here.
What to Include
You should always be sure to include various REALISTIC deadlines. Because of my short timeline, I chose the deadlines: ASAP, 3 Weeks, 1 Week, Day Before, Day Of, and Days After. In all of the checklists I saw online, there were several months in advance, the items under those deadlines I listed under ASAP.
Under the ASAP, 3 Weeks, 1 Week categories (or sooner), you need to make sure you have the following listed somewhere:
Get necessary moving supplies (i.e. boxes, tape, etc.)
Contact bank, post office, doctors, loans, subscriptions, etc. to change address
Complete a change of address form and voter's registration change of address
Contact previous gas, electric, water, garbage, internet, cable, renter's insurance, and other utilities to cancel to change address
Contact new gas, electric, water, garbage, internet, cable, renter's insurance, and other utilities to set up a new account and address
Get new car insurance (if moving out of state)
You will also want to be sure to have arrangements set up for the transportation of any plants for pets. These are particularly difficult to move because they are living and require more attention and care. For lengthier moves refer to this pet guide by Atlas and this plant guide by Apartment Therapy.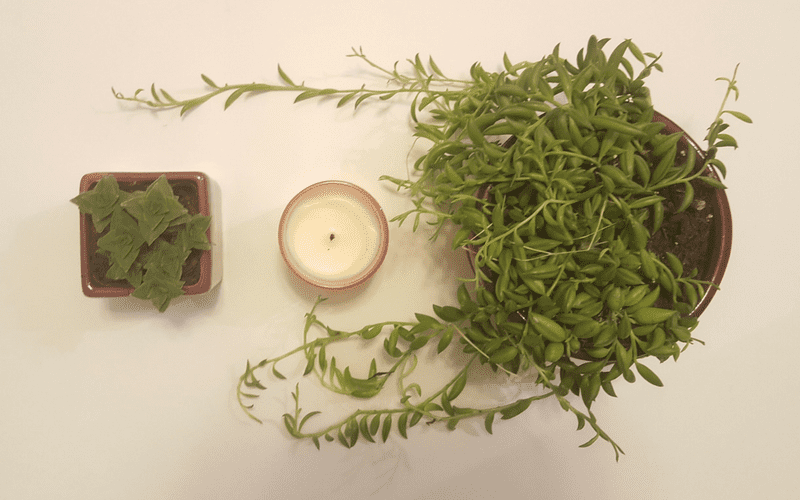 The rest of the list is up to you and your needs. Many checklists recommend a bag to be packed for the first few nights or first week, while the majority of your things are still in boxes. I did this and it was very helpful for the first few nights (though, I forgot to add things like shower curtains and hand towels to these bags…oops!).
Budgeting
Planning out your money is so important with a move. Not only did I create a moving budget, but I created a tentative budget for after the move.
The Moving Budget
The moving budget takes into account all abnormal costs that occur during the process of moving from one location to another. This list is by no means all inclusive but is a great start.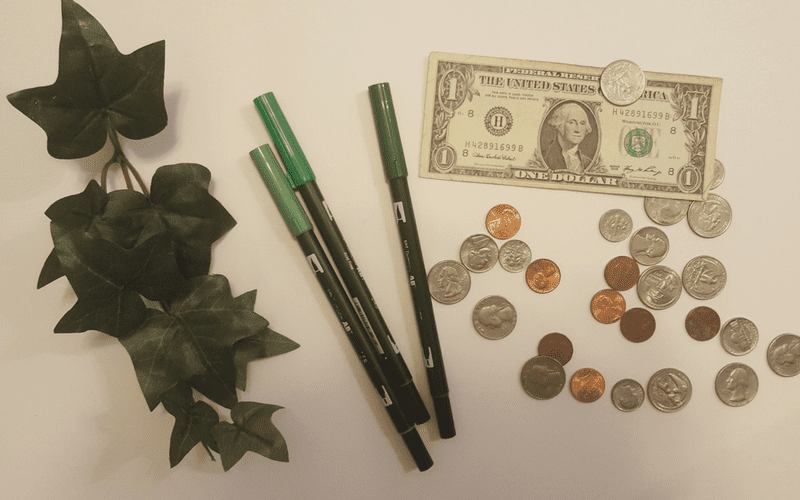 For the moving budget you need to include things like:
Transportation for the move (i.e. hauling company, gas, etc.)
Deposits for utilities and the apartment
New home shopping (i.e. furniture, plants, decorations, etc.)
The first grocery haul—this one is always larger than other times you grocery shop
Immediate bills
Car registration and new license fees and costs (if you're moving to a new state)
Unforeseen costs – this is stuff you forget to take into account, or couldn't have known would be needed
Other things can be added to this budget for sure, but those are the necessities. I did not include this in my Bullet Journal®, but I wish I would have, as I would have greatly benefited and probably saved a lot of money by doing so.
The Tentative Post-Move Budget
You can't always know every aspect of your spending after a move if it hasn't happened yet, but you can generally know enough to create a tentative budget. This helps you save in advance and prepared for finances in the chaos of a move.
Things to include are:
Rent
Utilities (water, electricity, gas, internet, cable, etc.)
Savings
Food
Transportation (gas, insurance, registration, maintenance, etc.)
Debt (loans, etc.)
Other shopping (clothing, personal, hobbies, recreation, etc.)
Again, you can include other categories, but this is a good start.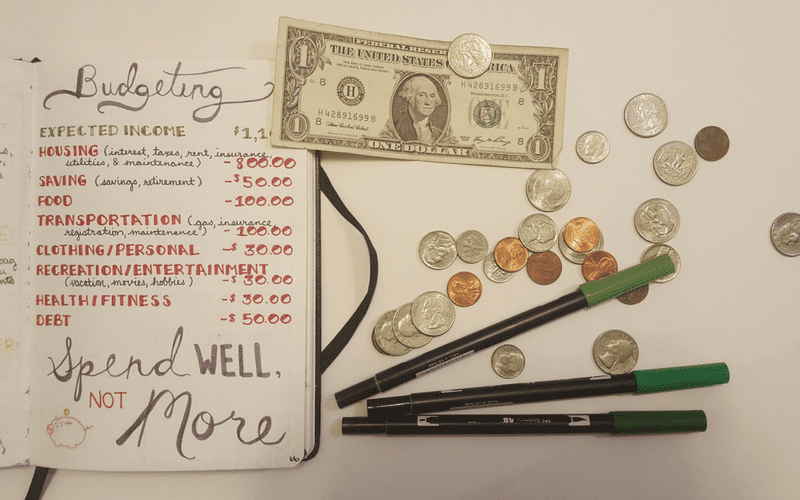 There are a million other ways to utilize your Bullet Journal® for occasions like a big move! These were all the ways I had used my Bullet Journal® for a move, or ways I wish I had.
Let me know in the comments below how you have used your journal (or planner) to overcome moving mayhem or organize other life events!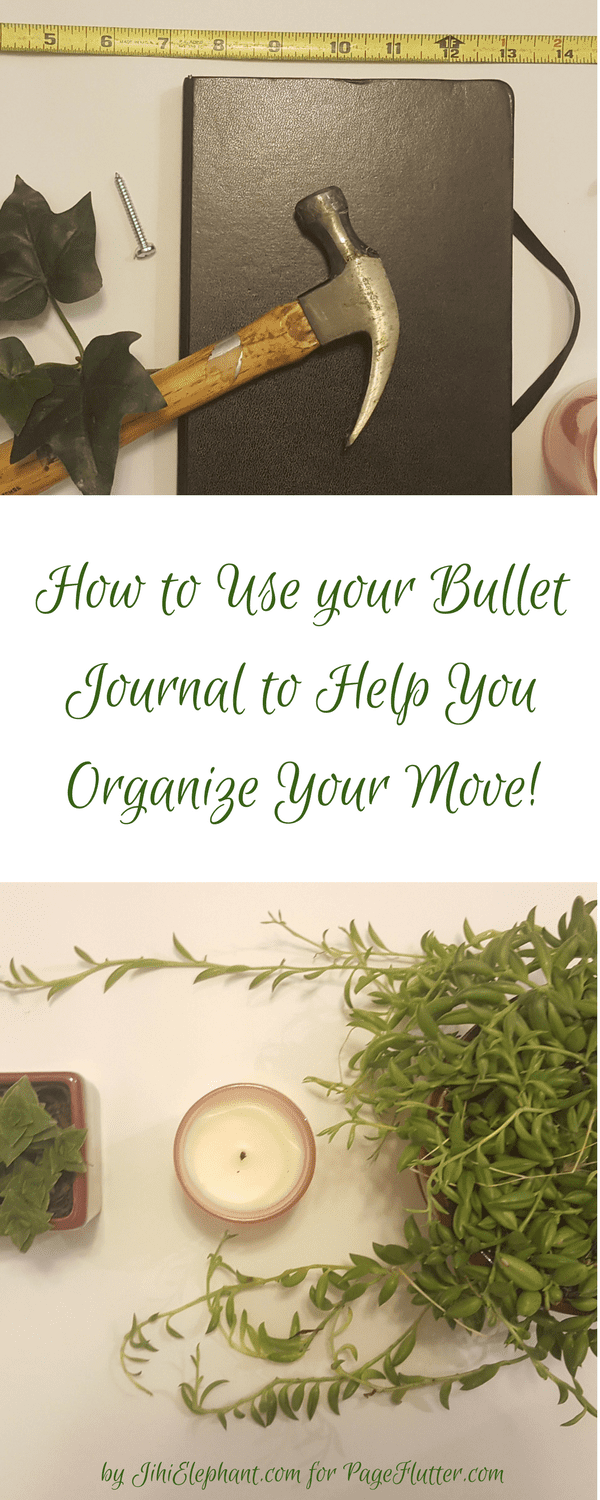 SaveSave
SaveSave
SaveSave