These summer art journaling prompts are sure to brighten up your journaling routine!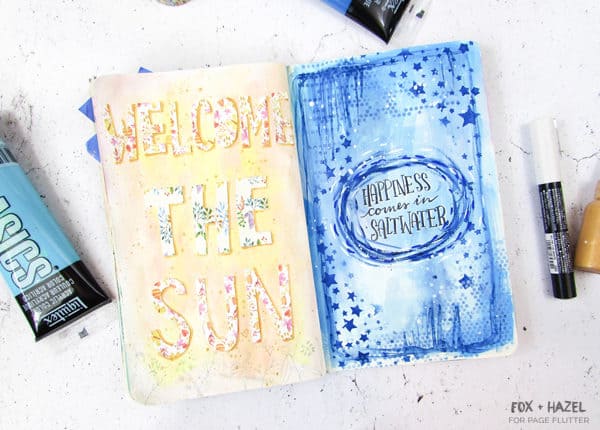 | Summer Art Journaling Prompts to Capture Summer Sweetness
Hi again! It's Torrie from Fox + Hazel back with some more ways to get started in your art journal! In my last post, I shared about all the basics you need to get started art journaling. In this post I'll share how I'm using art journaling also as a documenting method!
Summer is here and I personally cannot be more excited about it! I bet you are too! Art journaling is one of my favourite ways to capture the sweetness of summer without spending a ton of extra time documenting. You can record a lot of what is happening in your life in art journal pages, even with few words written. With a bit of acrylic paint and drawing, a page can capture a feeling, a moment, or an old memory. Many of the pages I make bring me back to what was happening in my life when I look at them. And lots of art journalers use a lot more writing in their sketchbooks, and it serves as their version of scrapbooking!
To help you get documenting your days of summer, I've created a free set of prompts to help you. These easy prompts will get you thinking about summer while you are creating in your sketchbooks! Click on the image or link below to download a free PDF of the prompts!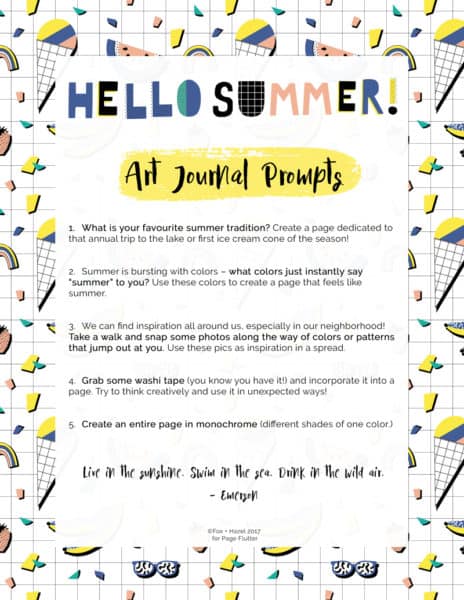 Here are a couple of my own pages from the prompts in my Moleskine Cahier. They were a fun little way to document some of the summer feels I have so far, and took hardly any time. You can use any journal and materials you have on hand, since art journaling has no rules – yay!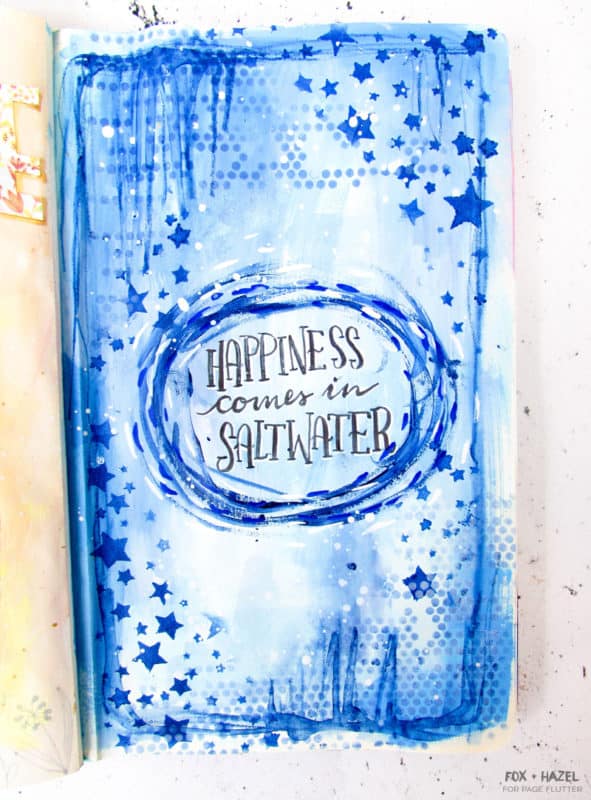 I had so much fun layering the paints here to create different textures. A few well-placed words remind me what I was thinking about when I made these pages. Art journaling is all about expression and capturing feelings on paper.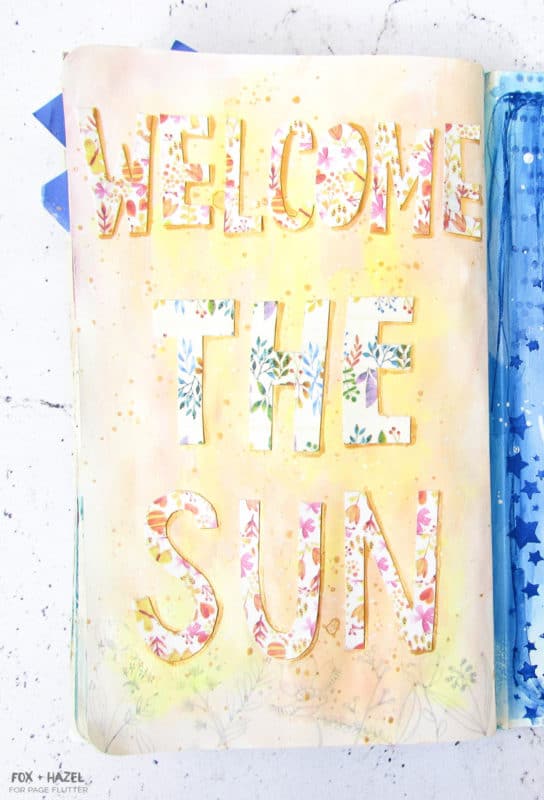 Have you tried art journaling your summer memories before? How do you normally track these long sunny days for the record books? I'd love to know! Either tell me in the comments below or hit me up on Instagram, where I share all my art journaling adventures!
Love it? Pin it!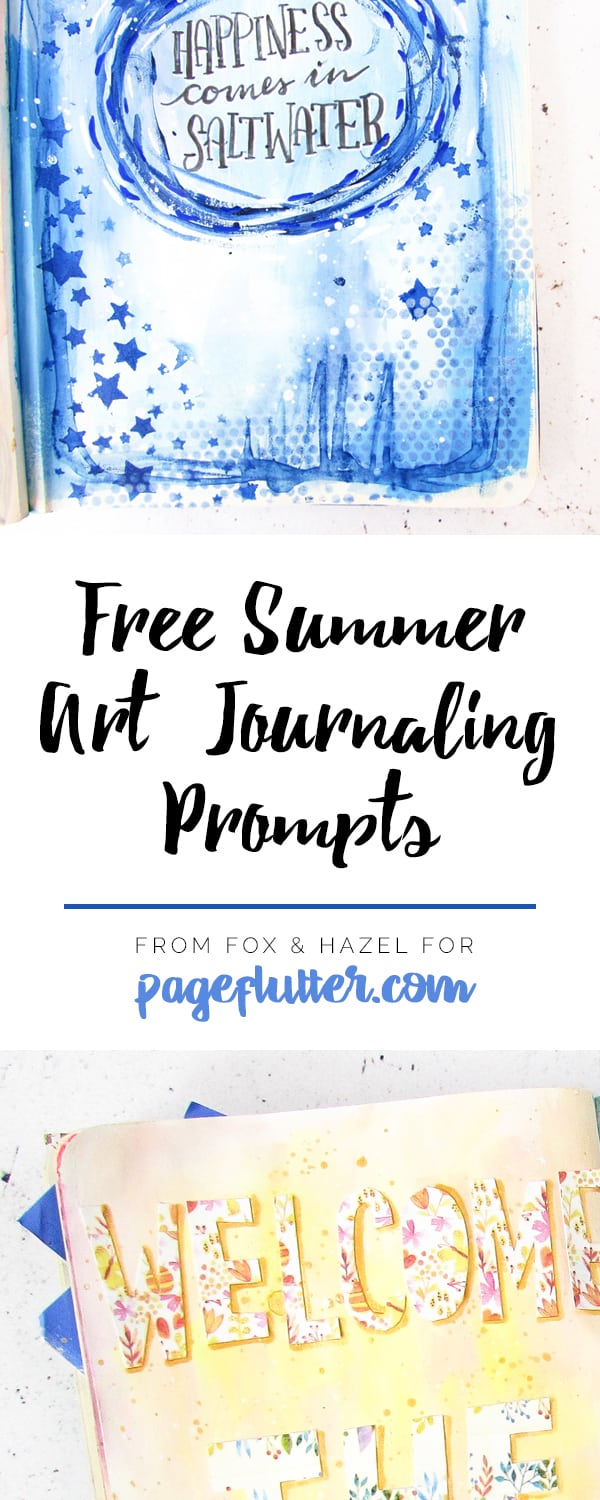 SaveSave
SaveSave
SaveSave
SaveSave
SaveSave