Making your own planner and Bullet Journal stickers is an easy way to add artistic touches to your planner. Plus, they're so easy! Run these through your Silhouette or Cricut machine or cut them by hand. They make quick headers a snap!

Free Printable Planner and Bullet Journal Stickers
Here's the paradox of paper planning: Your planner is a productivity tool, so you want it to be efficient. But wait! You also enjoy it more when it looks nice. So, you put time into decorating it, which can make you less productive. The struggle is real, y'all!
Whether you keep a DIY creative planner, a life journal, traditional paper agenda, or prefer a simple system like the Bullet Journal, self-expression can make things more fun. If you're anything like me, the creativity waxes and wanes. Some days, my journal is a retreat. A place to turn for creative play. Other times, I 'm in a hurry, so I have to put art on the back burner.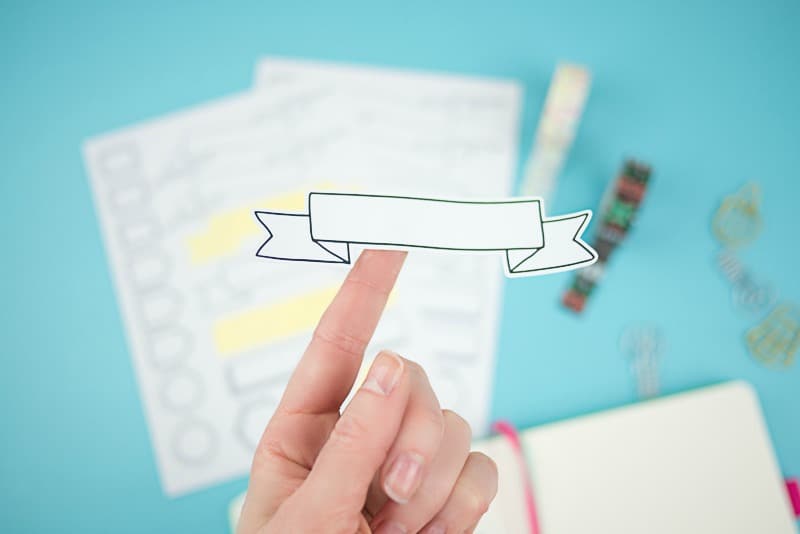 That's where stickers come in! You can easily make your own planner and Bullet Journal stickers. To get you started, I created these hand-drawn banners and buttons. Â Keep them in your pen pouch or at the back of your notebook, and you'll be ready for headers in a hurry! If you're new to sticker making, check out my tips below.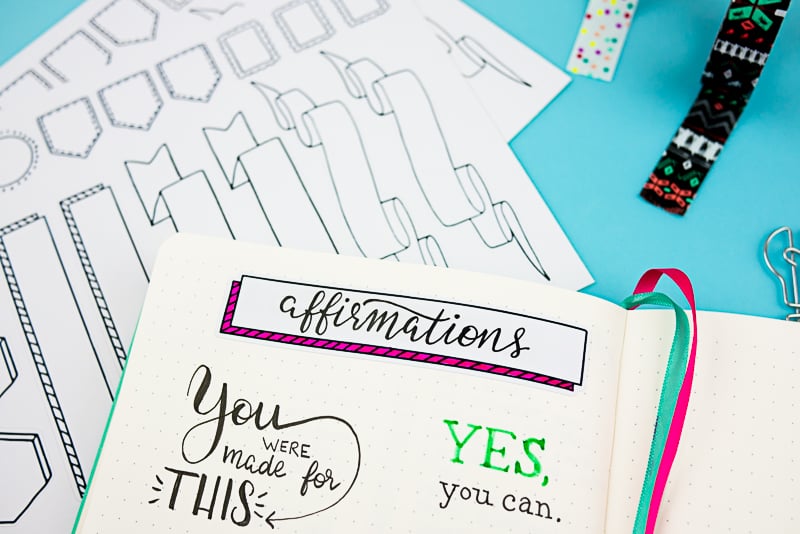 How to Use These Files
If you follow me on Instagram, you may have already noticed my gushy posts about my new Cricut machine. If you have a Cricut or Silhouette, you can easily print and cut these stickers in no time. I used:
The sticker file in this post (I created this freebie in two different options below for you). I used the PNG version, which works seamlessly in the Cricut Design Space.
My Cricut Explore Air 2 (yes, the mint one. I have so much in mint right now)!
A light grip cutting mat. You can use the standard grip version, but I like a lighter grip when paper cutting. It makes removal much easier and I don't end up curling my sticker sheet.
White sticker paper: Michaels was out of the Cricut sticker paper, so I used Silhouette's white sticker paper. It printed beautifully, and I was able to write on them flawlessly!
My Fiskars Paper Trimmer to trim the edges of your sticker sheet after using it your cutting machine. If you don't have a paper trimmer, scissors work just as well.
My notebook, of course.
*Tip: I used the "Sticky Note" setting on my Cricut. If you're working with a different brand, follow your machine's recommendations for kiss cut stickers.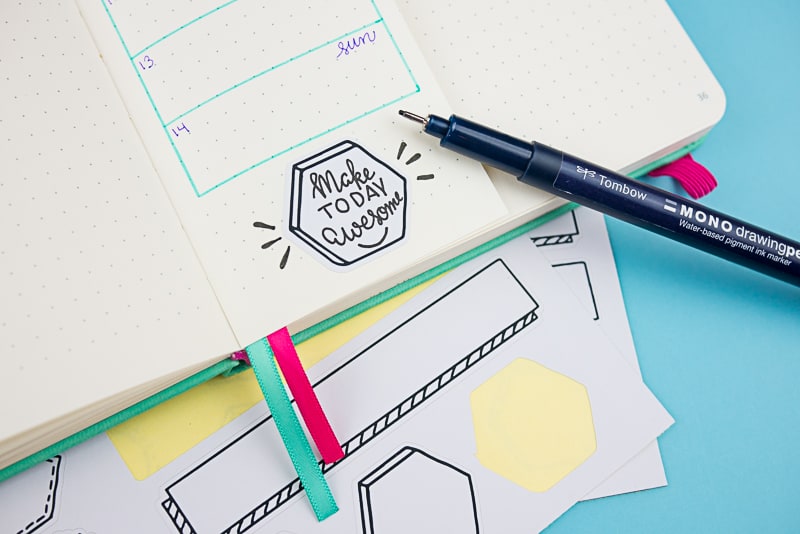 Free Printable Planner and Bullet Journal Stickers
Finally, the piece you've been waiting for! The free sticker files…Click the file types below to get it!*Personal use only. If you want to sell these anywhere (including an Etsy shop), please contact me directly for licensing options.
Happy journaling!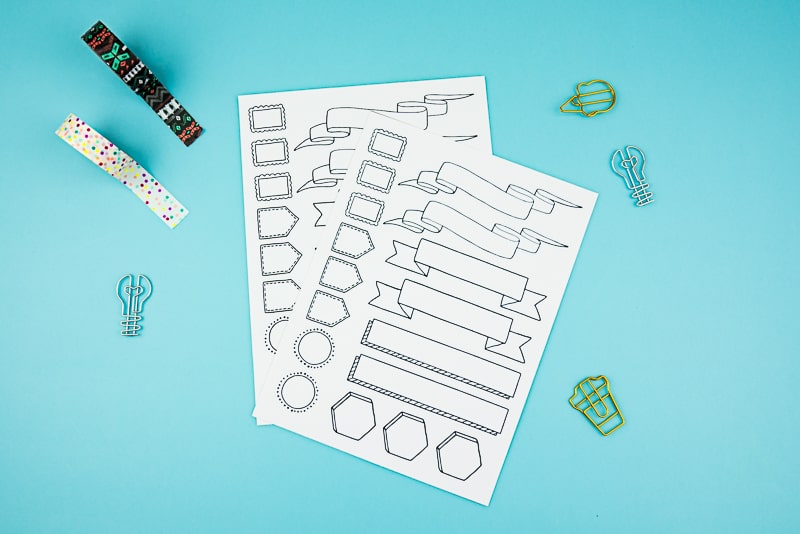 Brainstorm with me!
Subscribe to my newsletter for Page Flutter updates, posts, and announcements,
and FREE access to resources in the Vault!
Don't worry, I only deliver the good stuff. No spam.
Facebook // Twitter// Instagram // Pinterest