These Bullet Journal Spreads for back to school will keep you on top of heavy course loads. Whether you're an incoming freshman or preparing for graduation, it's the perfect time to get organized!
As summer winds down, it's time to get back to the books! When I was in college, I couldn't wait to get back to classes. A little while back, Alice put together a great post on how to plan for final exams, but I thought it might be nice to start back at the beginning of a semester.  So, I asked Erin from Elephant Erin to show us how she used her journal to prepare for college classes. You're up, Erin!
No-Nonsense Bullet Journal Spreads for Back to School
Thanks, Megan! I just finished up my summer classes and my professors for fall classes are already sending me assignments. AHHHH!  If this is happening to you, don't fear.  The Bullet Journal system is the greatest tool to rock this school year. Today, I have no-nonsense Bullet Journal spreads for back to school. They'll make your next semester a breeze!
1. Wrangle Your Classes
Begin with a spread showing all of your class information, contact information for your professors, and your weekly class schedule. Color coding is a great tool when planning assignments due dates and class times. My go-to color coders are Sharpie Art Pens or Staedtler Triplus Fineliners. I continuously use these colors throughout the semester for planning for each class.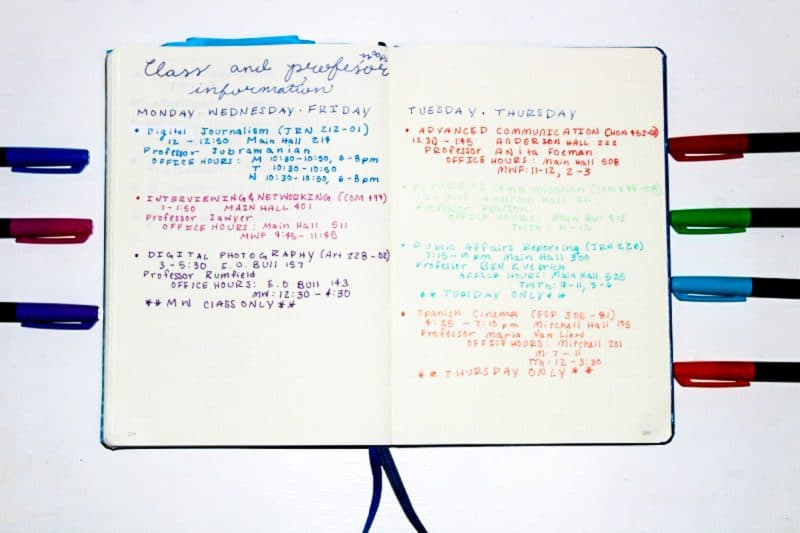 2. Add Courses to Monthly Spread
For my monthly spread I prefer to do a calendar style so that I have more room for recording assignments and exams for each day. I'm enrolled in 7 classes this fall so I need all the room I can get. Carry on with the color-coding system so you don't have to write in the class name for every assignment. I used my Mildliners here, but use whatever colors you prefer. It saves time and room.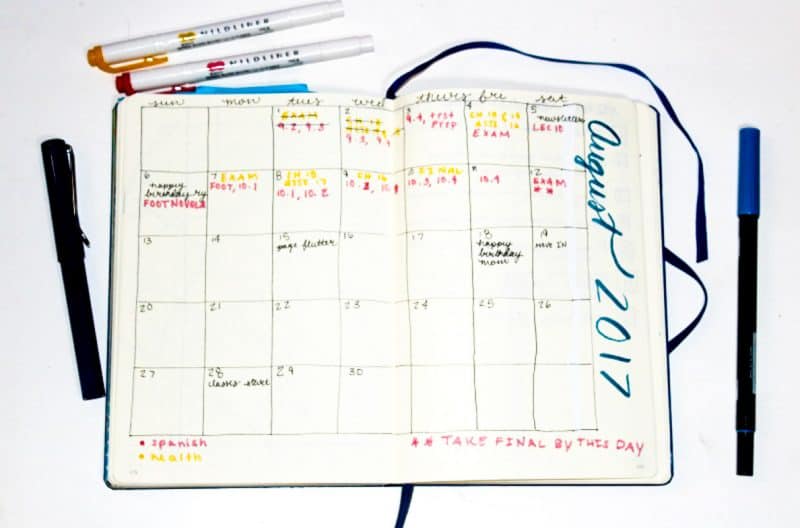 3. Prioritize Tasks for the Week
A weekly task list is a great spread for fast glances of the week's most important tasks. These pages help me a ton in seeing my school-related tasks and personal tasks all on one page. It also makes it way easier to manage my time and determine which tasks to complete on each day of my weekly spread.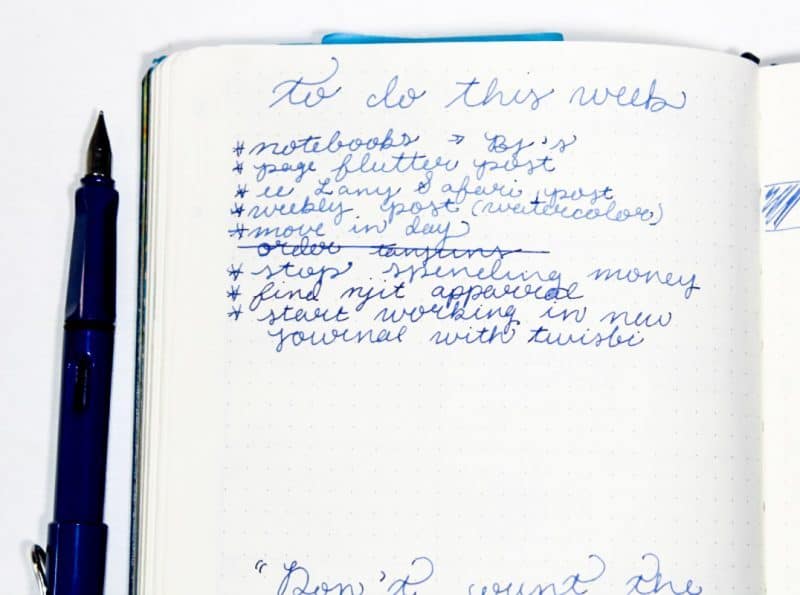 4. Weekly View
My weekly spread is basically just a more organized version of my weekly task list. I like to have both so I know exactly when each day's assignments are due and when I have the time to complete them.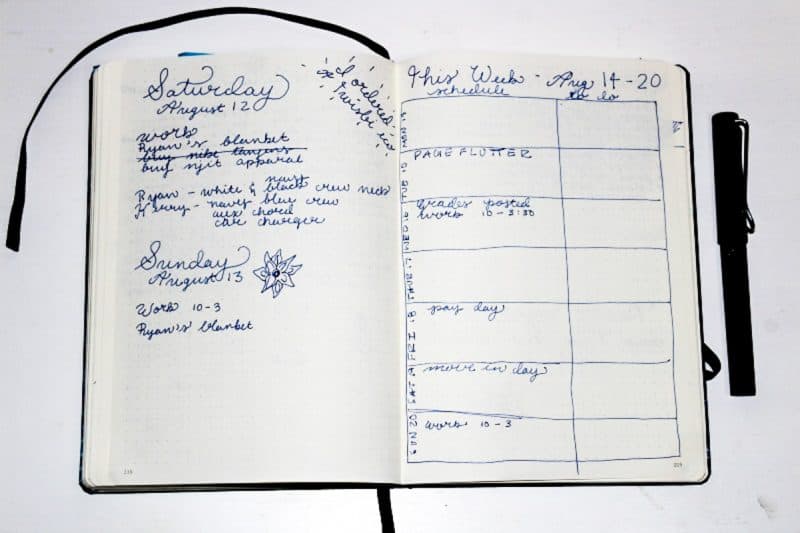 5. Daily View
In my daily spread I love having a time bar so I can see when I have free time to eat, sleep, study, and maybe go to the gym. Time management is one of the most important things to learn for college. Most of the time the free time goes to studying and sleeping.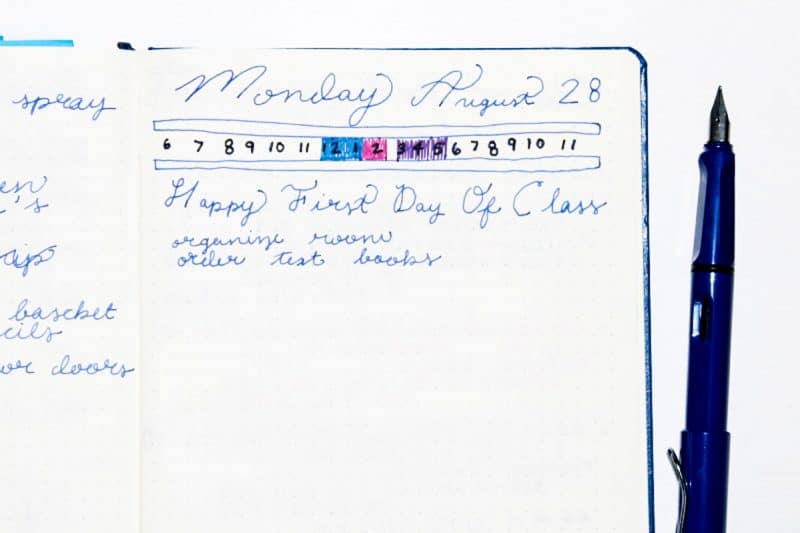 6. Recording Memories
Times flies fast when I'm away at school, so I love having a place I can jot down memories and keep track of what I'm enjoying in life. Even if I get super busy, at least I can remember what I was so busy doing. I recently started using the monthly stock page after scrolling on Pinterest and I really love having a place to keep track of everything that I love.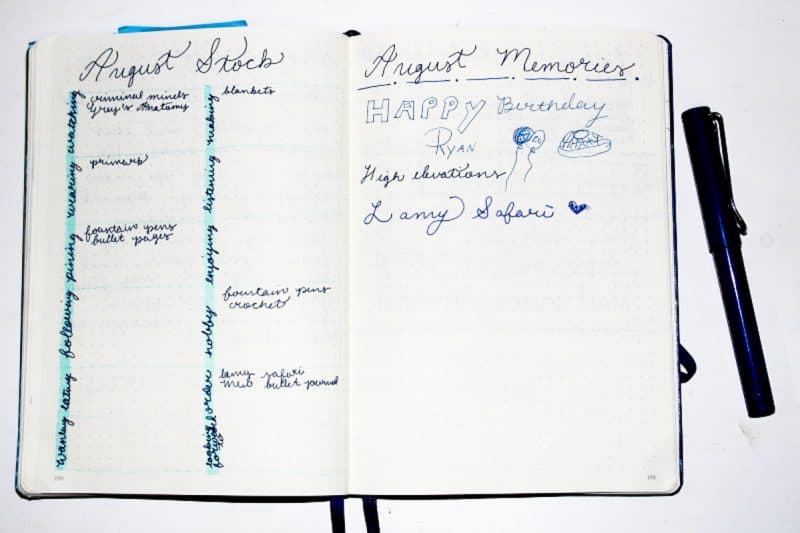 7. Don't Forget to Rock It!
College is hard and keeping yourself motivated can be a task in itself. I conquer laziness with motivational quote pages and by making sure I take time to do things I love. I look forward to early mornings for planning, writing, crafting, and eating a good breakfast. Then I'm ready to rock the day! Let's ROCK this school year.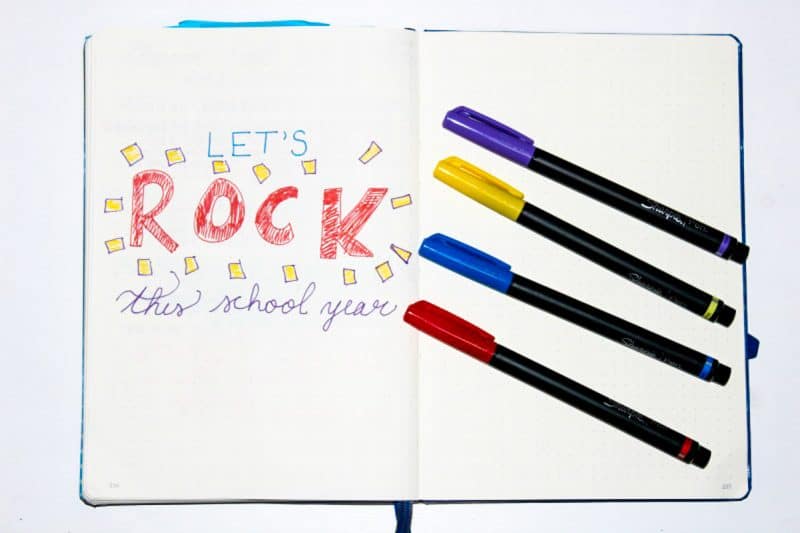 Over to you! What are your special Bullet Journal Spreads for back to school? Do you no-nonsense approach or something more artistic? Comment below to share your tips. 
SaveSave
SaveSave
SaveSave
SaveSaveSaveSave
SaveSave
SaveSave
SaveSave
SaveSave