Whether you're studying for final exams or have a big deadline coming up, planning ahead will keep your ducks in a row. Tackle those big projects and finals in a Bullet Journal.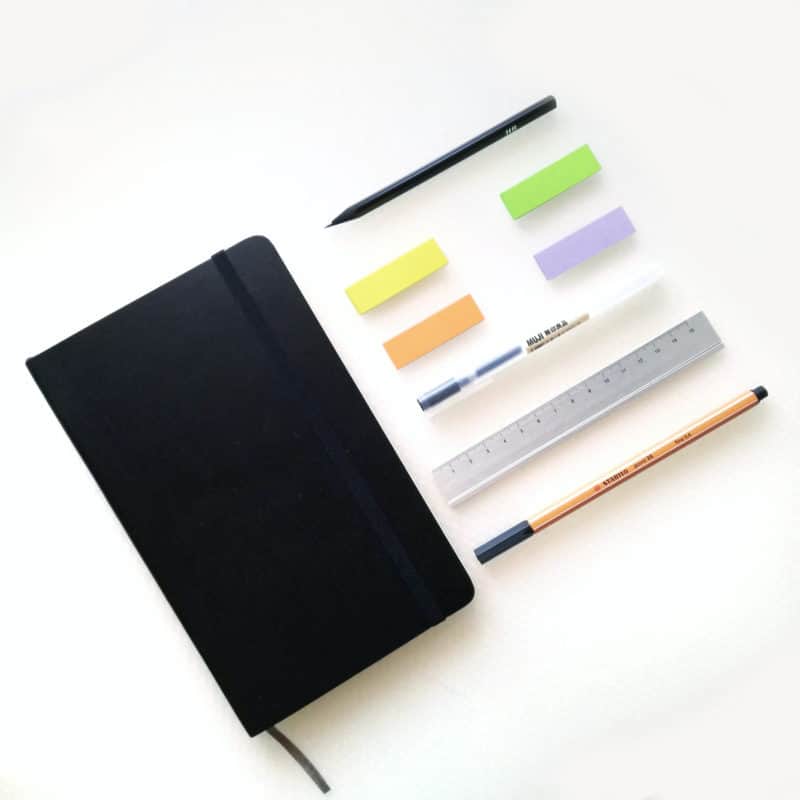 How to Rock Big Projects and Finals in a Bullet Journal
Hello, friends! I'm so excited to introduce one of the newest members of the Page Flutter family, all the way from Belissima Italia. Alice usually blogs over at The Geeky Burrow, and she just signed on as one of my regular contributors. Today, she's going to share some tips to tackle big deadlines and finals in a Bullet Journal. It's all yours, Alice…
Thanks, Megan! One of my favorite things about the Bullet Journal method is its flexibility. This feature means that people from different situations can get value from the same system. Today, I'd like to share with you how I plan for both finals and big projects using the same layout and method. (Disclaimer: I'm an Italian college student, so the way finals work for us might be different from the rest of the world).
June and July are usually the busiest months of the year for me, since summer is when I have the majority of my University exams. It's a very stressful time, and it really helps to be organized and prepared.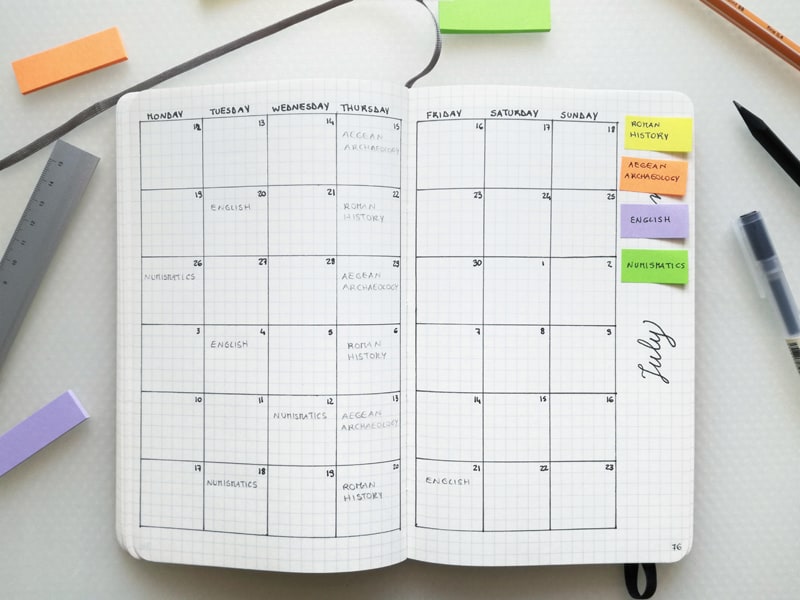 Planning for Final Exams
Step 1. I usually create a layout on my bullet journal with a calendar including all the weeks my exam session is going to last. This year, it goes from June 12 to July 23, this means I'll have 6 full weeks of exams.
Before discovering the Bullet Journal, I usually printed two monthly calendars (one for June and one for July) on A4 paper sheets. Then I clipped them together to have a big picture of my busiest time of year (you can easily find dated and undated printables on Etsy). Now I use a softcover Moleskine with squared pages. Â I find having it all inside my journal makes things a lot easier, because I can carry it with me without being afraid of bending the pages inside my bag.
Tip: I used a black Stabilo point 88 pen to draw the layout. Felt tips are usually better than gel pens, because gel ink might smudge on the page and takes more time to dry.
Step 2. I prepare some Post-it Page Markers with the name of my exams. I have to cut them a little bit to fit the squares. I use different ones to color code my exams, which makes it easier for me to visualize the project. Also, I use the same Post-it page markers inside my textbooks when I'm studying to help my mind associate the subjects to their colors.
Step 3. I write with a pencil when my exams are scheduled. This way I'll be able to easily erase them if I'll decide to skip some dates. Then I use the Post-it page markers to decide the definitive dates, it's important to me to pick the right dates in order to have enough time to study for each exam.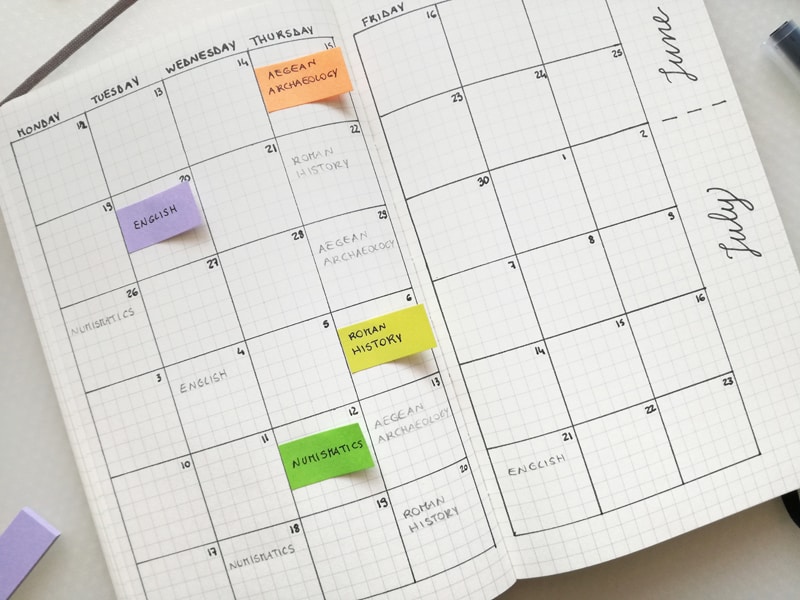 Step 4. Once I have my plan, I count the numbers of days from each exam backward and then divide the number of pages to study each day. I would recommend to keep a couple of "bonus†days, just in case. Bonus days are useful for emergencies or if I need extra review.
Big Projects
If you aren't a student, but you have a big project with a deadline (or multiple ones), you can still use the same spread and adjust it to your needs. For example, I would use the Post-it page markers to schedule the most important tasks and/or the deadline(s). The bright colors will help you to see them at a glance and picture the whole month easily in your mind. You could also write a brain dump list of tasks on a separate page and then prioritize them.
Final Thoughts
The best thing about this spread is that it's super flexible, like the Bullet Journal itself, after all. You don't have to search for the right layout to print, you just create it yourself. If you need more weeks, you can always add them; your squares will just be smaller. In my opinion, it works very well if you're a visual person like me.
Over to you! Do you like monthly views to plan for your projects or your finals in a Bullet Journal? Do you use a different method? Drop a comment down below. We'd love to hear from you!
SaveSaveSaveSave
SaveSave
SaveSave
SaveSave
SaveSave
SaveSave
SaveSave
SaveSave
SaveSave