Watercolor is everywhere right now! Tombow Dual Brush pens are awesome tools for creating watercolor pages in your art journal. Check out Torrie's tips and tricks for blending Tombows and beating bleed through!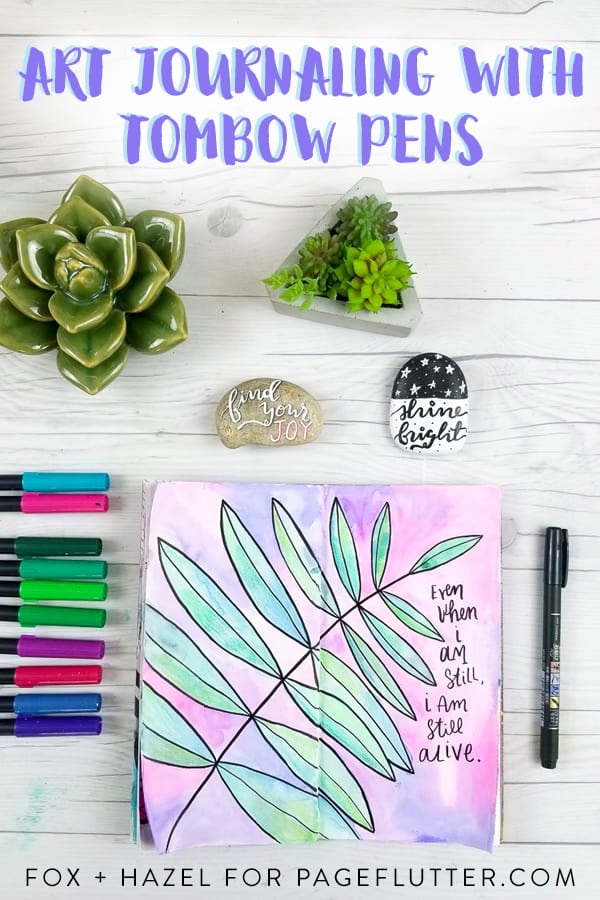 Watercolor Art Journaling with Tombow Dual Brush Pens
Hello again! It's Torrie again from Fox + Hazel, and I'm back with another fun art journal tutorial! I know Tombows (especially the Dual Brush Pens and Fudenosuke pens) are still used all the time for everything from hand lettering to planning. They're versatile and fun to use.
I like using Tombow Dual Brush Pens in my art journal in a few different ways, but today I'm showing you the easiest way to get started! In the video below, I'll show you how to create this lovely watercolor effect with Tombow Dual Brush Pens in your art journal (or planner!) and have zero bleed-through on your pages.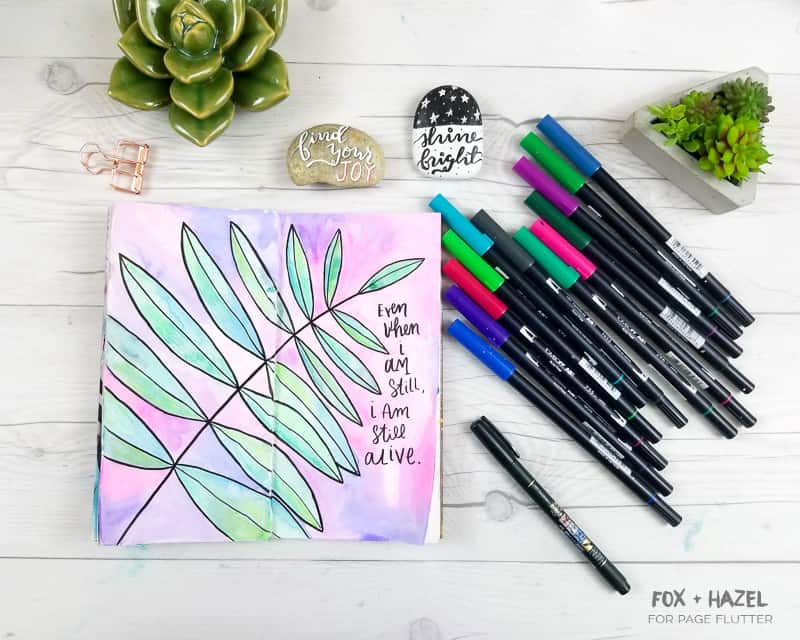 If you're new to art journaling (or if you just want to incorporate more art into your Bullet Journal or planner) start with this post covering everything you ever wanted to know about art journaling supplies and techniques.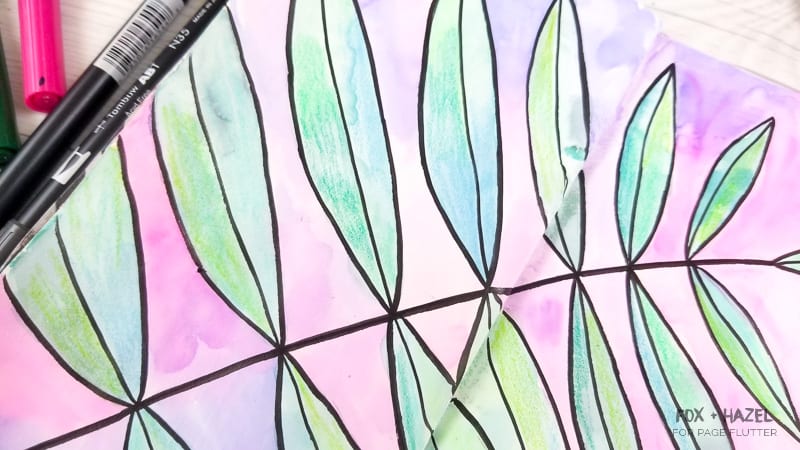 The Traveler's style sketch insert I'm using isn't normally suited for watercolor, but I have a couple of tricks to show you. This is essentially the same gesso technique I use to add watercolor backgrounds to my Bullet Journal!
You can watch the entire video below and find all the supplies I used in the video description!
[youtube https://www.youtube.com/watch?v=hbGQ76Zo9vk]
If you're looking for even more art journaling ideas and tutorials, be sure to head over to my blog to see more! Like this tutorial on Creating Negative Space with Gesso, and How to Create Stencils with your Silhouette Cameo!
As a bonus, be sure to also grab this Free Tropical Art Print to get your place ready for summer!