After two years of dedicated journaling, these 6 essential journal supplies survived the test of time. I've tried just about everything: Notebooks, pens, markers, stickers, stencils, and tools. Here are the ones I would buy again and again!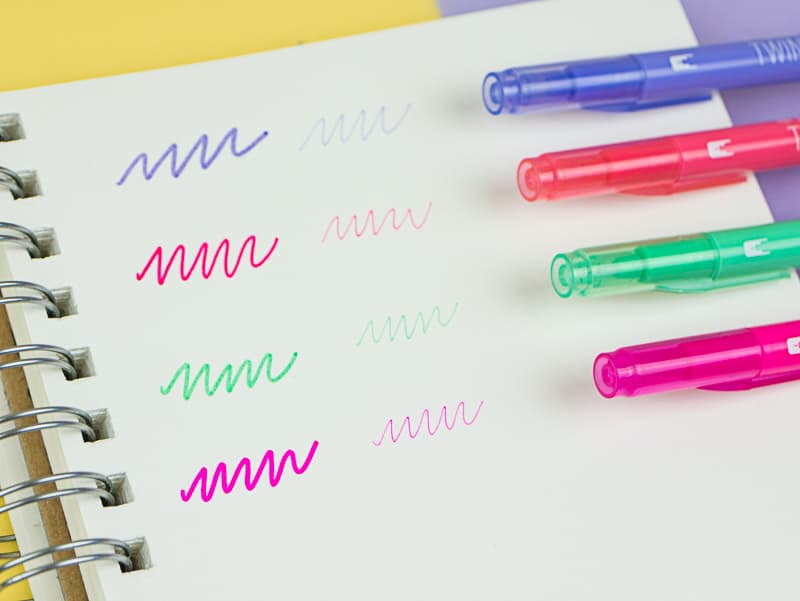 I'm taking the stress out of supplies today!
When it comes to journaling supplies, I've tried it all. I have a long list of journaling supplies that make me happy and make my planning routine a lot more fun, but let's face it…If you're new to journaling, you don't want a LONG list of supplies. You want a list of awesome supplies.
There's no need to feel overwhelmed. I maintain a long list of Page Flutter-approved journaling supplies, but today, I'm only focusing on my top 6. These are the 6 essential journal supplies I would buy again and again!
6 Essential Journal Supplies You'll Be Glad You Bought
The entire journaling community goes nuts over supplies! You won't meet a group of people in the world who can compare stationery brands better than us (not to mention endless lists of stencils, stickers, paper adhesives, journal covers, and washi tape). We love our goodies, but most of us wouldn't mind spending less money on supplies. Buy the right supplies the first time, and you'll be set for years to come!
What Are The Best Supplies For Journaling?
The best supplies for journaling are the ones you love to use. It's as simple as that. Over the last few days, I spent a couple of hours sifting through my over-the-top stashes of supplies: Pens I used once, highlighters I use occasionally, notebooks I was disappointed with, and awful adhesives that wrinkled my journal pages. I tried to isolate the very best of the best. In the end, 6 was the magic number.
Don't get me wrong, I LOVED many more things, but my 6 essential journal supplies are the ones I use ALL. THE. TIME! Plus, I plan to repurchase them when they run out.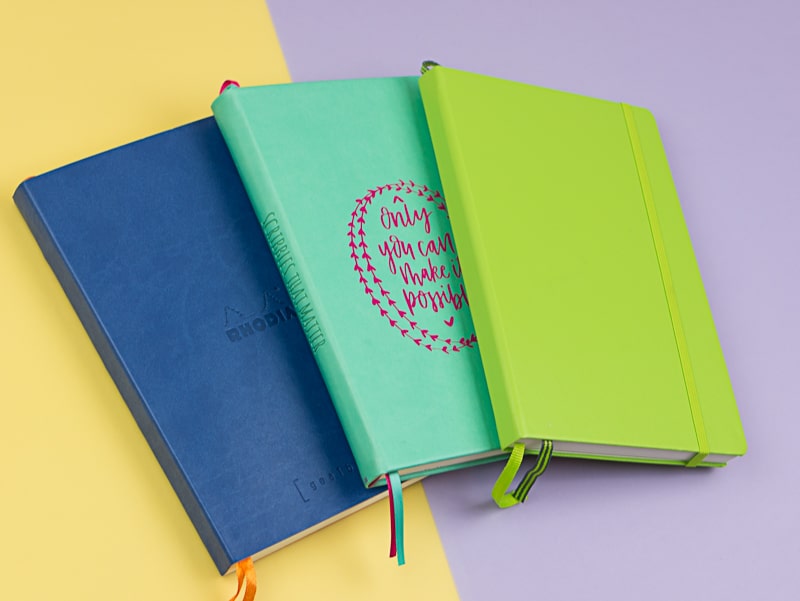 To save you from sorting through your own pile of disappointing supplies, I've narrowed things down to my top performers in the categories most often discussed. You can rest easy knowing that I'm only giving you excellent options!
* Please note: These are my personal preferences. You may not like the same things I do, but I can't predict everyone's needs. I can only tell you what has consistently worked for me. Enjoy!
1. A Good Journal
What is The Best Notebook for Journaling?
High-quality notebooks tend to be favorites for everyday journaling. You can always start with what you have on hand (I'm looking at you, stationery stashers!), but it's a good idea to invest in something that won't fall apart. I'm exceptionally picky about notebooks, and with good reason. It's the actual journal, after all!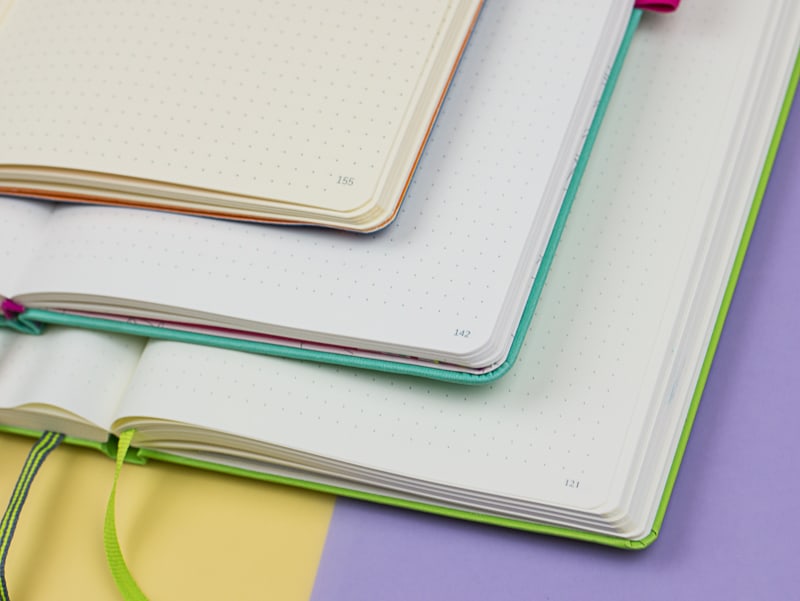 I had a really hard time picking a favorite brand of notebook, but I have 3 brands I would order again without hesitation. In the photo above, I have a Rhodia Goalbook (top left), Scribbles That Matter Pro (middle), and an A5 Leuchtturm1917. The Leuchtturm1917 was my first love, but it ghosts a bit more than the other two versions. The Rhodia has the best paper, hands-down, but it's a soft cover and has more ivory paper. The Scribbles That Matter is my new love, but the color choices may be a bit bold for some people.
The one you pick really depends on your preference. Ghosting doesn't really bother me, but some people can't stand it. Ivory colored paper can be quite soothing, but some people prefer bright white. Honestly, any of these 3 notebooks will serve you well. There's a reason I couldn't pick just one favorite!
2. A Reliable Drawing Pen
What are the Best Pens For Journaling?
If you ask 20 people about the best pen for journaling, you're sure to get 20 different answers. In my opinion, fine felt-tipped pens (artist pens) are ideally suited for everyday doodling, drawing layouts, creating tasks lists. They're my absolute go-to pens for all my journal-writing needs. Sure, I love a good fountain pen, but they don't give me the effect I want when using stencils, against a ruler, or for sharp doodled lines. I've started reserving my fountain pens for fast note-taking and letter writing.

I have a whole jar full of artist pens. There are so many trustworthy companies making these now that I could devote an entire post to comparing them. Instead, I'll just mention the ones I reach for again and again. Sharpie pens (PENS, not markers. If you get fine-tipped permanent markers, they will bleed through your journal pages) are always floating around my house. They're easy to find, Â even in bulk. My absolute favorite pens are the Tombow Mono Drawing Pens, but they're more expensive and harder to find. Pigma Microns are also a great option. They come in an assortment of sizes, and since they use archival ink, you can use them for a variety of other purposes.
3. A Set of Colored Pens
Which Colored Pens are Best for Journaling?
I have so many colored pens, but I only use two sets with any regularity. Again, you can't go wrong with either one of these sets. I go back and forth between them, but either one would fulfill all of my journaling needs!
My Staedtler Fineliners (at the bottom of the picture below) are so beloved that I upgraded from my 10-pack to the 42-color set. I've gotten a lot of use out of them, and I love having so many colors at my fingertips. They're very fine, which gives you a lit of control over where the color goes.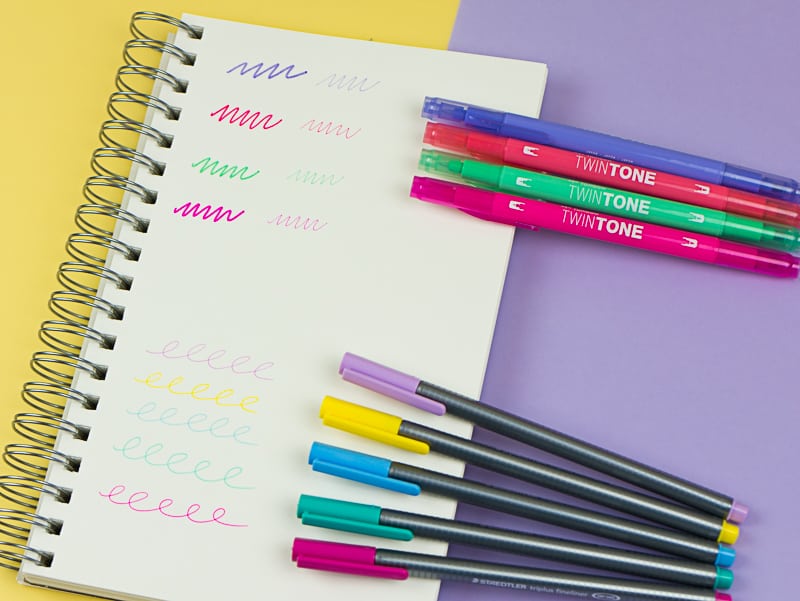 Out of sheer curiosity, I also picked up the Tombow TwinTones as soon as they were released. As a general rule, I love Tombow products, so I knew I had to try them!  I keep the TwinTones on my desk, and I reach for them daily. These are double-ended planner pens, so  each pen has 2 tip sizes to choose from.  They come in 2 different sets (Brights and Pastels), so you would need to buy them both to get a full spectrum of colors. Compared with the Staedtlers, this ends up being the more expensive option, but the double tips also offer some extra versatility.
Take your pick, and you'll be set for life!
4. A Good Ruler
Accessories and Tools for Journaling
A ruler may be the only drawing tool you ever use. I've always liked the clear Westcott rulers because they make it easy to keep things centered. A small ruler fits easily in the back of the journal (especially if it has a pocket), but I also keep a longer ruler for making layouts at home. A 12-inch ruler (mine is a Westcott B-70) is long enough that I can create lines across two pages at once. It saves a lot of time!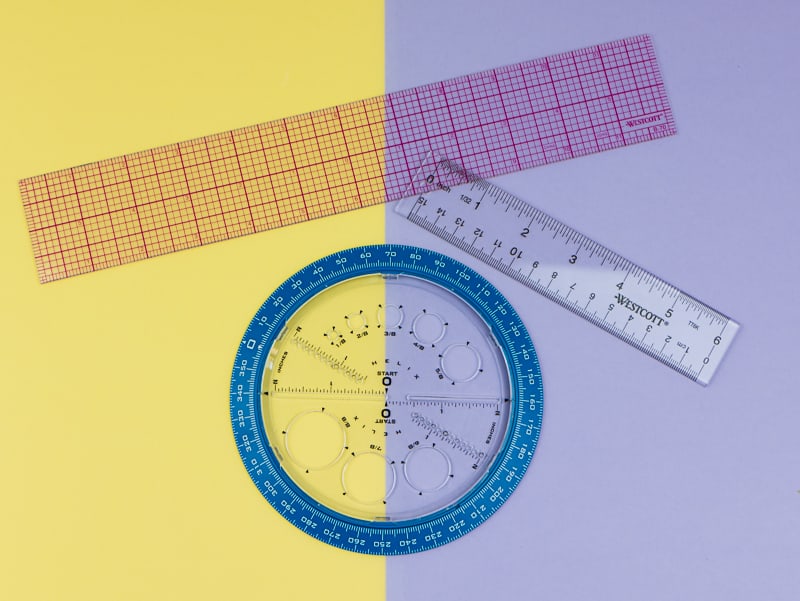 5. A Circle Tool
I got by with a simple little ruler for over a year! I never used any stencils or tools, and if I needed to make a circle, I traced a glass or bottle cap. That was great for keeping my supplies in check, but I really wanted a better tool for making circles. I bought at least 4 different (horrible) compasses on Amazon before I stumbled upon the circle and helix maker (pictured above). I had no idea how it would work, but I took a chance. Holy moly! Besides a good notebook, my circle maker is probably the best journal-related purchase I've made! It's so each to make a circle exactly the right size. I know, I sound like a crazy protractor lady! But it's the tool I get asked about the most, and I recommend it more than any other. There's nothing else like it!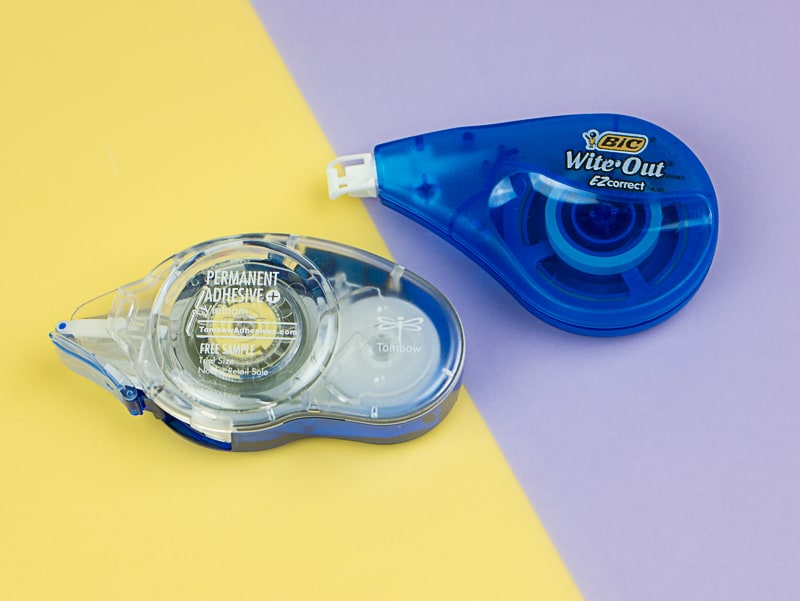 6. Paper Adhesive & Whiteout (Optional)
Paper adhesive is an easy way to add pictures or printables to your journal, especially if drawing them by hand would take too much time. I've listed it as optional, but I've used it so often that I wouldn't feel comfortable not having it in my desk drawer. I don't mind telling you that before I found the Tombow Mono Permanent Adhesive Tape, I tried at least 5 different types of glue that didn't hold, wrinkled the page, or oozed into the bottom of my purse (a cute purse, too)! I've never had a problem since I switched to the adhesive rolls.
My journal is not a mistake-free zone. I use whiteout daily (and with gusto)! Â Dry whiteout tape is great because it's fairly invisible and doesn't require any drying time. For me, the Mistake-A-Tron, this is an essential item, but it might be optional for you. For that matter, you don't need to cover mistakes if you don't want to. It's perfectly acceptable to line through them and move on with your life!
You've heard my opinions. Now, it's your turn! What are your "never-gonna-give-them-up" journaling items? Comment below with the supplies you would recommend to your very best friend!
Brainstorm with me!
Subscribe to my newsletter for Page Flutter updates, posts, and announcements.
Don't worry, I only deliver the good stuff. No spam.
Facebook // Twitter// Instagram // Pinterest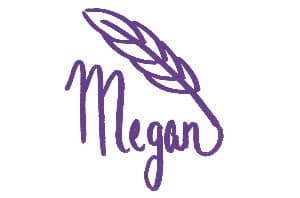 SaveSave