I know I'm not the only one who gets tired of what the big box stores have to offer. These journaling supplies are as unique as you. Take a peek at some of my favorite Etsy shops to brighten your planning routine!

12 Irresistible Etsy Shops for Journal + Planner Supplies|
Today's post is one of my favorite kinds to write because it is chock-full of shoutouts.
I love quality journaling supplies, but they can be hard to find. Specialty retail shops are mostly a thing of the past. They can't exactly compete with Goliaths like Amazon (Hey, don't get me wrong, Amazon Prime. You're still my bae).
If you get my monthly newsletter, you know one of my blog goals for the year was to support more small businesses. And Internetland saves the day again! Etsy is all about small businesses. Plus, who doesn't like having planning supplies that are high-quality and one-of-a-kind? Not this girl. I like feeling like an item was meant just for me.
Even putting this list together, I got good-vibe goosebumps. So, let's get this ball a-rolling, huh?
This shop has a little of everything in the planning department, but I'm especially fond of their planner pouches. Unlike an ordinary pen/pencil pouch, it attaches right to the front of the planner. The shop has a variety of fabrics, and they work with many sizes of journals or planners.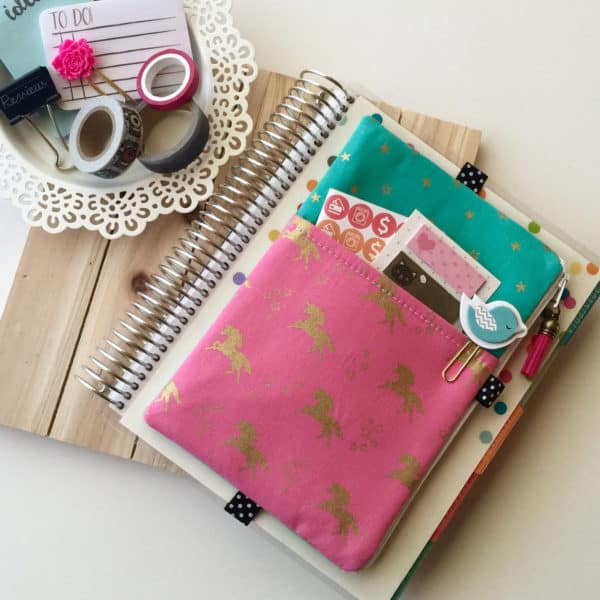 Everything in this shop calls to me. Many of their bags are a combination of printed fabrics, faux leather, and canvas. Since I'm already a sucker for typewriter print, these pen and pencil cases were an easy pick. Plus, the words on your pouch can be customized.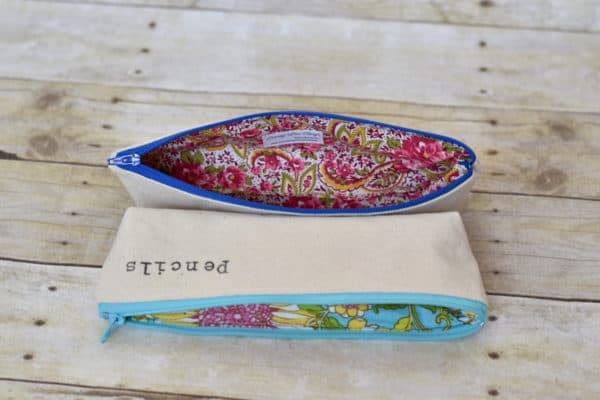 You can't go wrong with a solid sticker shop. Check out this Australia-based shop for labels and stickers in a variety of colors and functions.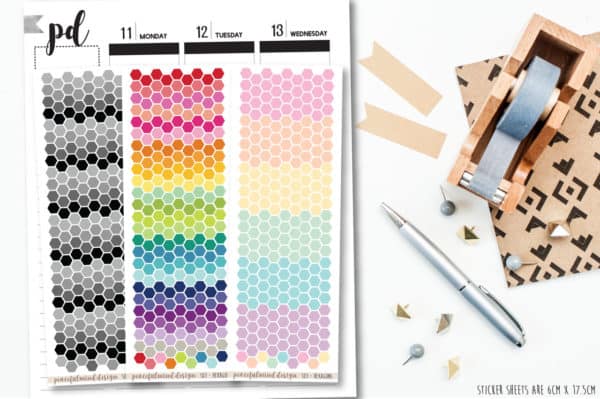 Oh, Sonia, Sonia, Sonia! THIS. SHOP. Everything in it is adorable. The designs are cute watercolor-style illustrations, and they come on notebooks, cards, prints, even phone cases. So cute.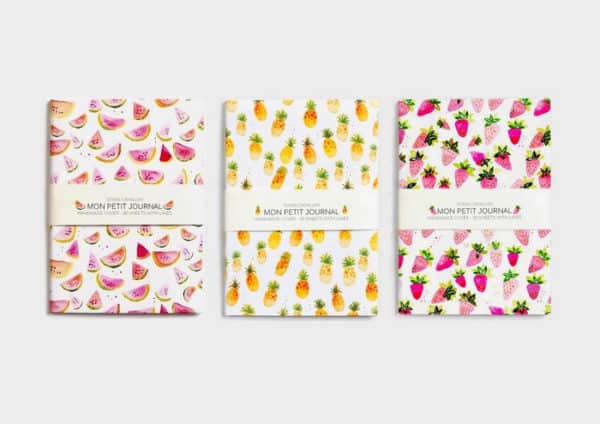 I'm not great at picking washi tapes that go together. You know what I'm talking about. You find a beautiful one, then scroll on your computer screen for about an hour. But the time you find another one, you forgot what the first one looked like. Raindrop Washi Shop makes it so much easier. They have has coordinated washi sets all ready to go.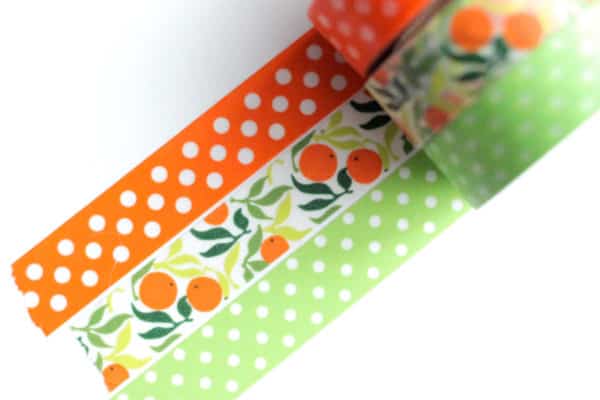 I've shared this shop on my Facebook page before, but it's worth another mention. That's a Leuchtturm1917 cover, everyone! With extra ribbon markers to boot. Yep, they have fabric choices and customization options, also.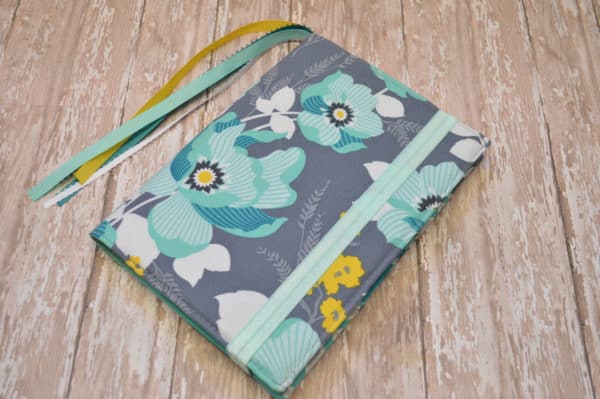 Ok, you've probably heard me mention this shop before, also. The shopkeeper has exceptional tastes, and the collection is curated well. Check here for cute fountain pens, stamps, tags, stickers, and more.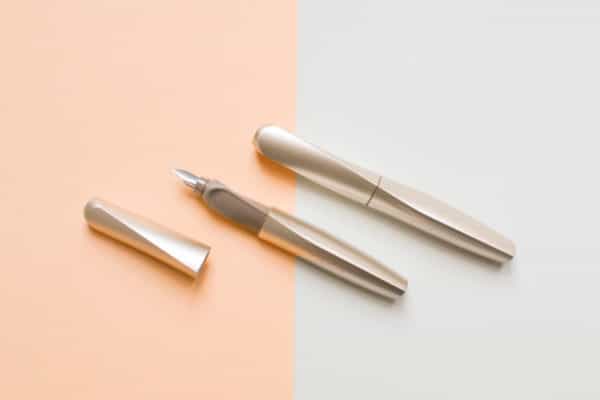 This shop has a huge collection of stamps in patterns and abstract shapes. I shy away from stamps that only serve one purpose (i.e. a design you only need once).  But the stamps in this shop would make amazing journaling decorations, greeting cards, or handmade geometric wrapping paper. So many possibilities!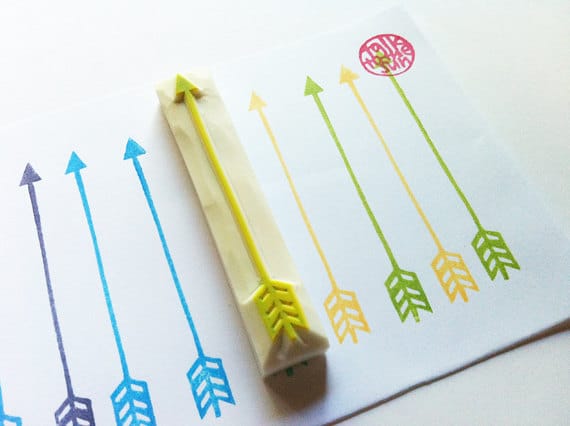 This little shop carries a huge selection of stencils in styles Bullet Journalists love best. The one in the photo is a shortcut for headers, but there are also stencils for time spirals, monthly spreads, icons, doodles, and calendars. If you ever thought you might need a stencil, they've probably already made it for you.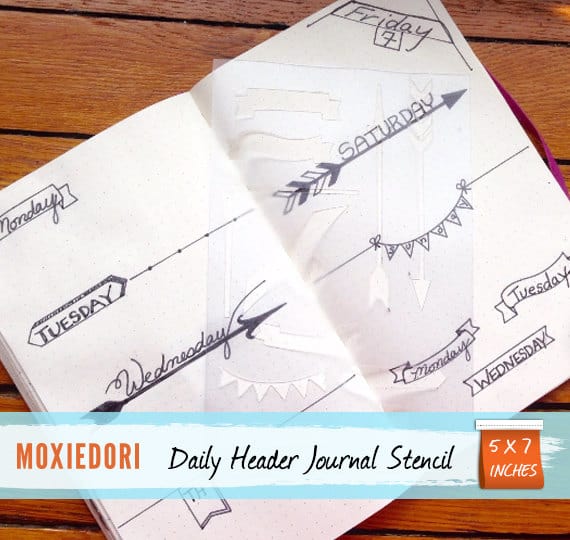 I love the clear little planning stickers that Honey Inked makes. There are hundreds to choose from, and the clear background blends right in with your journal pages.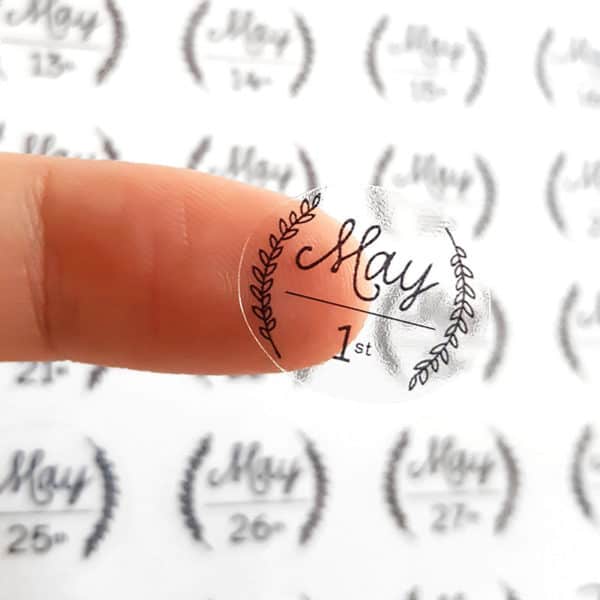 The range in this shop is amazing. They have something for everyone. Many items have sleek, minimalist design (like the gorgeous notebooks below), but the shop also carries some the most vibrant floral washi tapes I've ever seen. And fruity sticky notes. And funky paper clips. And…Just take take a peek; you'll see what I mean. It's amazing in there!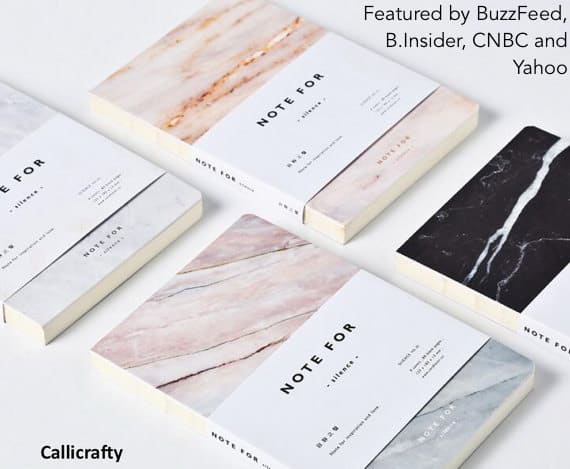 I picture Drew Barrymore's home office covered in these beautiful wildflower notepads and journals. Why her? I'm not sure why. Does it matter? I would live in that office. This shop also makes travel journals, custom stationery, and planning pages.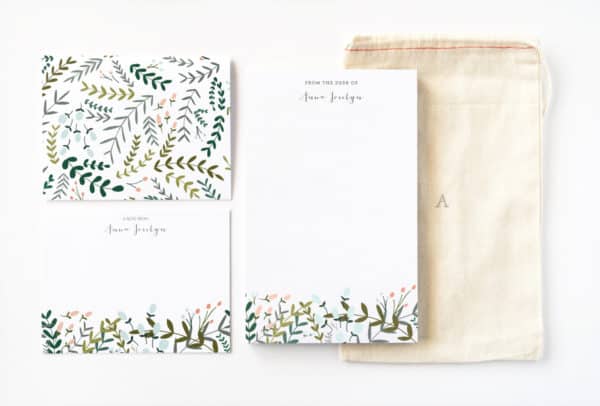 Enough from me, it's your turn to share. Do you have a favorite Etsy shop? Comment below so we can check it out.
Brainstorm with me!
Subscribe to my newsletter for Page Flutter updates, posts, and announcements,
and FREE access to resources in the Vault!
Don't worry, I only deliver the good stuff. No spam.
Facebook // Twitter// Instagram // Pinterest