I'm throwing my very own Oscar party with my Bullet Journal, and you're invited! Grab your printable fill-in-the-blank acceptance speech and get read for a night in Hollywood.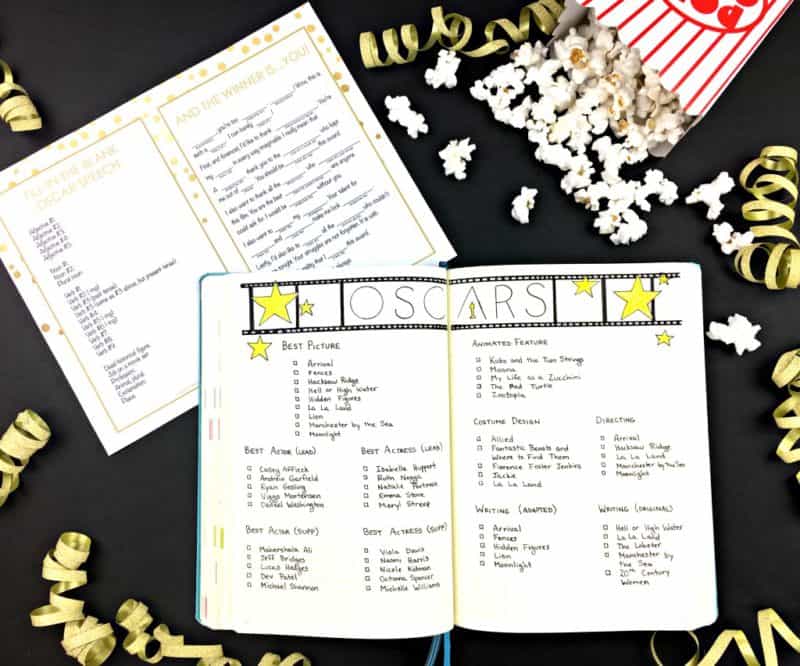 A Night at the Oscars in my Bullet Journal (PLUS, free printable acceptance speech)|
Hello, friends! I have something a little different today, and I'm so excited to share it with you. I'm so happy to be collaborating with the talented bloggers in the Pop Culture Blog Hop. Make sure you check out their Oscar-inspired ideas at the bottom of this post.
I am, of course, celebrating the Oscars with my Bullet Journal I'm not one to throw big parties, so an Oscar party in my Bullet Journal seemed just about right. I'm going to mix myself a cocktail and settle in for a night of movies and glamour.
And just for fun, I put together a printable fill-in-the-blank acceptance speech. Hey, we may not be movie stars or screenwriters, but we can dream a little, right?
Oscar Night Bullet Journal Spread
To start things off, I grabbed my Leuchtturn1917 dotted notebook (my current journal), Staedtler fineliners, and my trusty Sharpie pen. It just wouldn't be an Oscar spread without a film strip!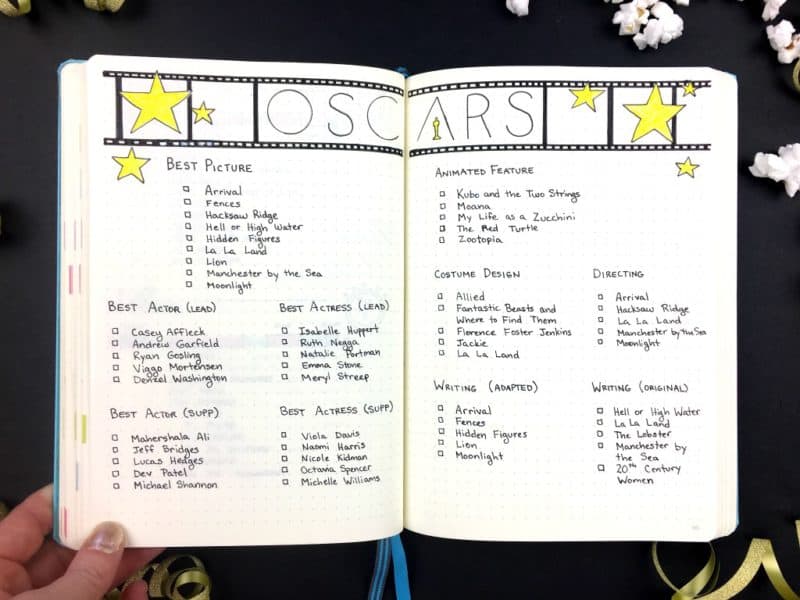 Then I made a little ballot for the award categories. I'll mark my predictions, then annotate the real winners as the show unfolds.
Instead of listing all the awards, I focused on my favorite categories. If you want the full list off all categories with the nominees, you can grab the printable version at the Oscars' website.
You could also add:
Your vote for best dressed
Favorite host moment
Memorable speech moments
Anything unexpected that happens
Unexpected appearances
Your 2017 "To Watch" movie list
But you don't want to just watch the Oscars, right? You want to feel like part of the action. Ok, maybe I can't produce a real Oscar from my Bullet Journal, but I can have a little fun with words. That's what I do best! And that's where my printable comes in…
Printable Acceptance Speech (Fill-in-the-blank)
Remember Mad-Libs? Of course you do. All the cool kids did Mad-Libs back in the day. Today, I took a break from 6-word stories and decided to take myself less seriously.
Well, my husband helped a lot with that. He suggested writing a spoof acceptance speech (What if the Oscars were for regular people? Something along the lines of, "I'm so honored I got the night off at the power plant so I could gas up the Hyundai and come over here in my T.J. Max dress"). He's the funny one, guys! I need to have him on for a guest post one of these days.
I took his idea one step further with a fill-in-the-blank speech. Now you can write your own wacky acceptance speech. Good practice for when it's you up there someday. Keep dreaming with me, folks.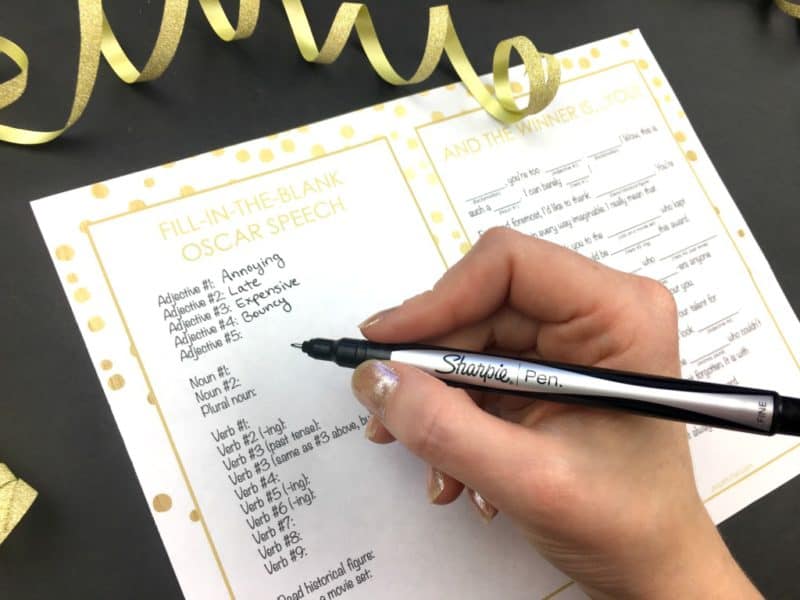 Most people are familiar with Mad-Libs work. If you've never done one, it's very simple:
Fill in the words as prompted (verb, adjective, etc.)
Pay attention to verb tense
Copy the words into the story blanks
Voila! You've got a silly, whimsical acceptance speech to entertain your friends.
You don't need a partner to play. If you are doing this speech alone, fold it in half so you won't overthink your answers.  Fill in the left side, then copy your words into the blanks. Go nuts!
Ready to kick it up a notch? Check out the Oscar-inspired posts below.
Inspiration for celebrating The Oscars!
The Oscar! A Ginger Champagne Cocktail
Roy Rogers Mocktail | Sugar & Soul
Raspberry-Orange Sparkling Punch | Cupcake Diaries
Walk of Fame Swag Bag | Hey Let's Make Stuff
A Night at the Oscars in my Bullet Journal | Page Flutter
Oscar Night Bingo Cards | Play Party Plan
Luxurious Oscar Treat Boxes that will Delight Your Party Guests | Storypiece
Oscar Party Printables | The Benson Street
Oscar Party Photo Props | Sew What Alicia
Oscar Winning Drink Recipe | Everyday Party Magazine
Your turn to share. Are you doing anything special for the Oscars? What do you celebrate with your Bullet Journal? Comment below to share. 
Brainstorm with me!
Subscribe to my newsletter for Page Flutter updates, posts, and announcements,
and FREE access to resources in the Page Flutter Vault!
Don't worry, I only deliver the good stuff. No spam.
Facebook // Twitter// Instagram // Pinterest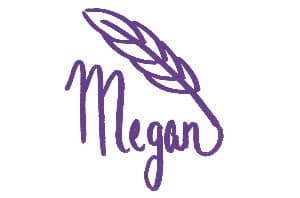 SaveSave