Jolt your creativity into action with these handy inspirational tools.

|5 Easy Ways to Banish Creative Burnout|
We've all had days when we feel exhausted, overworked, and out of creative ideas. You're burnt out, plain and simple.
The best thing to do is to take a break, let your project rest for a week or two, and come back to it. But what if that's not an option? Maybe you're working on a deadline or trying to build a portfolio in a hurry. Maybe you just want a creative hobby, but you are stymied about where to start.
If you need a way to jolt your brain into action, I have a few clever techniques to share with you!
Rory's Story Dice: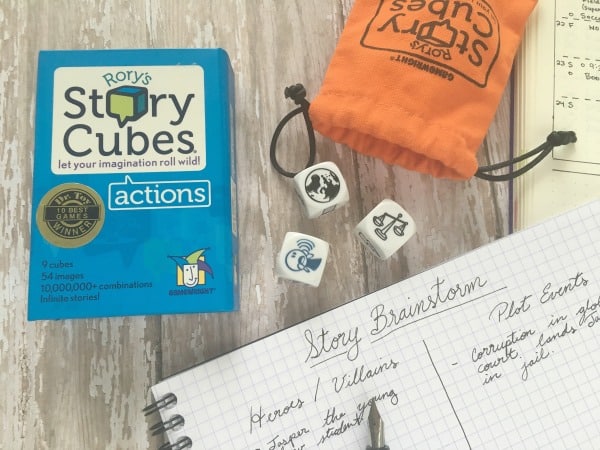 I initially picked up Rory's Story Cubes to help my logical-sequential child gain some creative muscle. They're my dice, now! Rory's Story Cubes are a simple little word game you can play as a family, but I also use it to brainstorm story ideas. I still have to sit down at the computer and do the hard work of character development, theme, story arc, etc., but this is a great tool to get unstuck. There are different sets to choose from. In the photo I mixed the original Story Cube set with some of the action cubes.
Imagination Generation also makes a set of story dice that include unique cubes for the heroes and villains. Stories should be character-driven, in my opinion, so I love the way these are set up. Give them a try when you need to get your imagination working.
Adult Coloring Books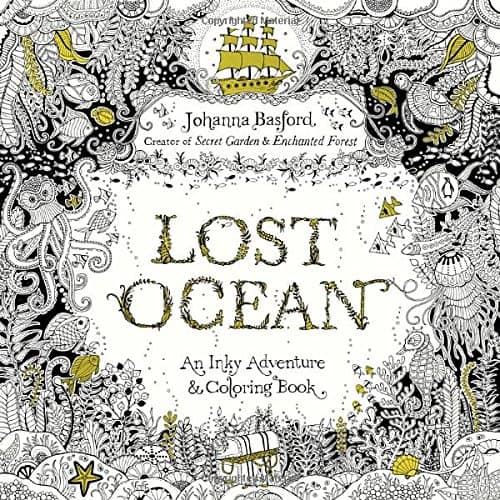 Coloring books are so simple and familiar, and they don't require any skill to enjoy. Coloring is rhythmic and meditative. Calming your mind can quiet your distractions and allow your best ideas to spring forth. With all the coloring books out for adults, it can be difficult to sift through all the choices. I've gathered three of my favorites that are sure to please. They're all high-quality and have intricate, engaging artwork.
Harry Potter Coloring Book  (Note: You may want to avoid themed coloring books if you are trying to generate ideas for a short story or novel. Your mind will get stuck on the story you're looking at).
Doodling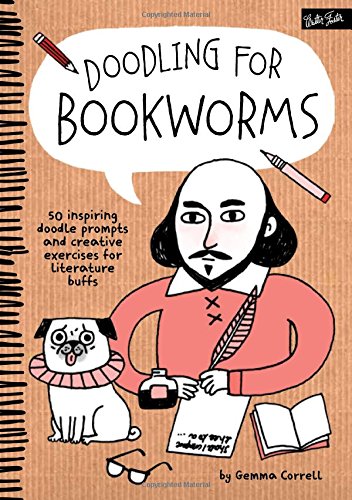 Doodling is a great way to exercise your creative muscles, and it doesn't require any set-up or special supplies. It comes naturally to some people, but if you're feeling burned out, you might find yourself staring at a blank sheet of paper. Talk about a catch-22!
Instead, opt for a guided creative activity. Doodling for Bookworms is full of doodle prompts based on literature favorites, combining artistry and imaginative storytelling. The perfect pair, like peanut butter and chocolate!
Spirograph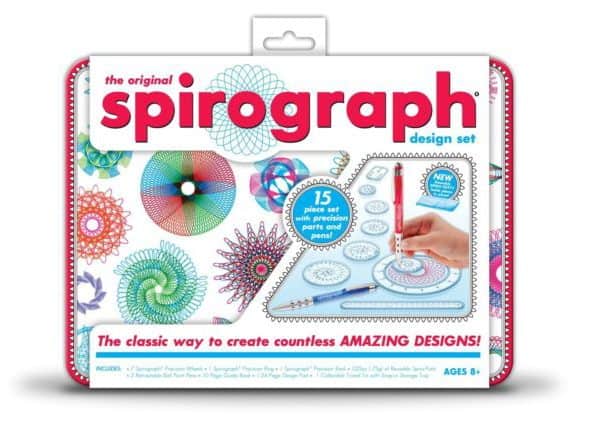 Oh, yeah! I remember spending hours with my Spirograph when I was a kid, zipping those little wheels around the ring. I still have a set that I play around with when I can pry it away from my kids!
Like mandala drawing, spirograph designs engage your hands in creative work, while your mind is free to wander. By the time I've cranked out a few designs, I feel calmer and ready to tackle my creative challenges.
Word Association
I saved my favorite for last! Word association is familiar to almost everyone, and it couldn't be easier. Just grab a piece of scratch paper, and start making a list of words that pop into your head. The idea is to get a stream of consciousness going to spark your imagination.
Start with an easy word
I'll begin with "pen". From there I imagine "ink", and the activity quickly becomes my stream of consciousness, "pen, ink, tattoo, piercing, needles, medical experiment, trapped, escape, freedom, pursuit, horseback, pony express, stagecoach…" and this could go on for a while. Write quickly, and don't pause to think.
Even if the associations are weird and make no sense to anyone else, it doesn't matter. You don't have to defend it. This particular stream of consciousness triggered an idea for an escape story, so it worked for me!
Your turn!
Is burnout a problem for you in your hobbies or professional life? How do you overcome it?
Brainstorm with me!
Subscribe to my newsletter for Page Flutter updates, posts, and announcements,
and FREE access to resources in the Vault!
Don't worry, I only deliver the good stuff. No spam.
Facebook // Twitter// Instagram // Pinterest